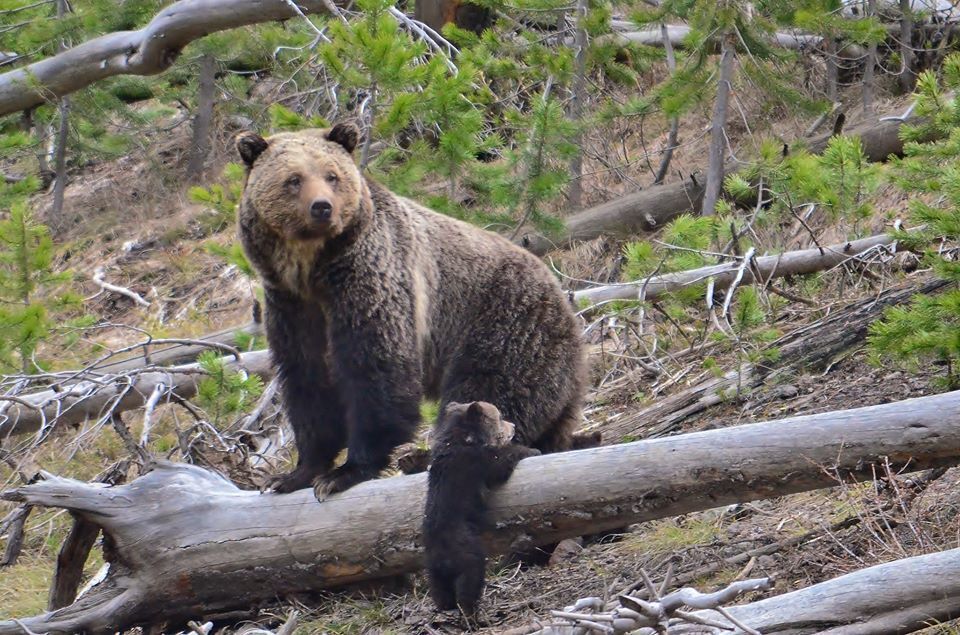 A grizzly bear that was trapped at a campground near West Yellowstone after raiding a tent is being sent to a wildlife enclosure. 
The bear had gotten into unsecured garbage at a house Wednesday, according to a press release from Montana Fish, Wildlife and Parks. It then repeatedly sought food at the Rainbow Point Campground. It got into a cooler, food and garbage in the back of a pickup, flattened a tent, and climbed on to an unoccupied vehicle. 
The bear is a 5- or 6-year-old male.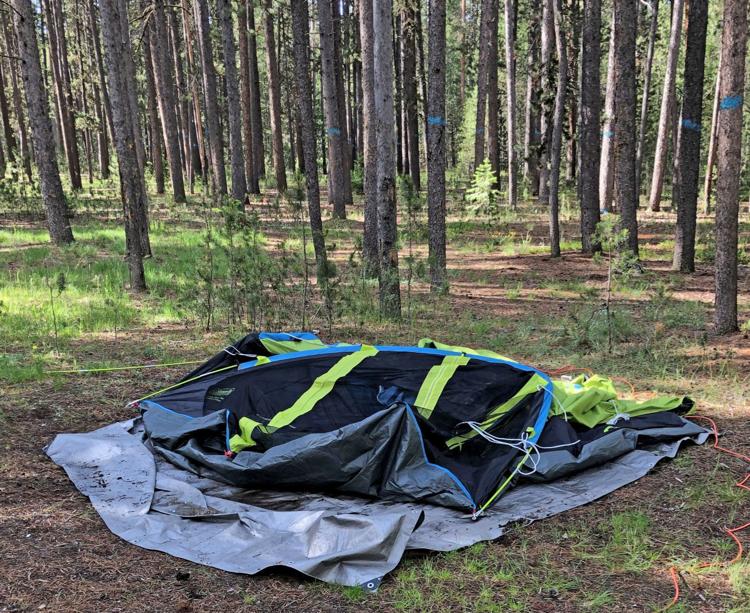 The chance to relocate an animal to the Grizzly and Wolf Discovery Center in West Yellowstone is "a rare option," the release said, "because space and opportunities for bears are limited at such facilities." 
All of the bears at the facility were considered "nuisance bears," or the cubs of such bears, according to the center's website. The facility has six bears, which are sometimes used to test bear-resistance products. 
Grizzly bears that become conditioned to food and humans are often killed; a popular slogan on signs at trailheads and campgrounds is "a fed bear is a dead bear."
"Relocating and releasing bears that have associated human activity with access to food usually leads to further conflicts as bears often return to the same area where they were captured to look for food," the release said. "Bears in these situations can't be rehabilitated."
Residents and recreationists in southwest Montana can help keep bears in the wild by following Forest Service food storage orders, which are in effect every year from March 1 to Dec. 1. These orders require all unattended food, garbage and attractants to be stored in at least one of the following ways:
In hard-sided vehicles.
In certified bear-resistant containers.
Hung at least 10 feet above the ground and 4 feet away from a tree or pole, out of the reach of wildlife.
Placed within a fenced area that meets the Interagency Grizzly Bear Committee regulations for approved bear-resistant products.
People who do not comply with these orders can be issued a violation and held civilly liable for any damages that occur from non-compliance. Deliberately feeding wildlife is also illegal in Montana.
Be the first to know
Get local news delivered to your inbox!