There are more books about the culinary habits of Irish miners in Butte than publications on the native cultures that once roamed across Montana and still live on its reservations, Carl Davis said half-jokingly.
Davis' new book "Six Hundred Generations, An Archaeological History of Montana" ($24.95) is his attempt to counteract that historical narrative. The 66-year-old retired Forest Service archaeologist's book is written to enlighten readers about the state's Native American history by examining 15 archaeological sites — some of which are little known — spanning thousands of years.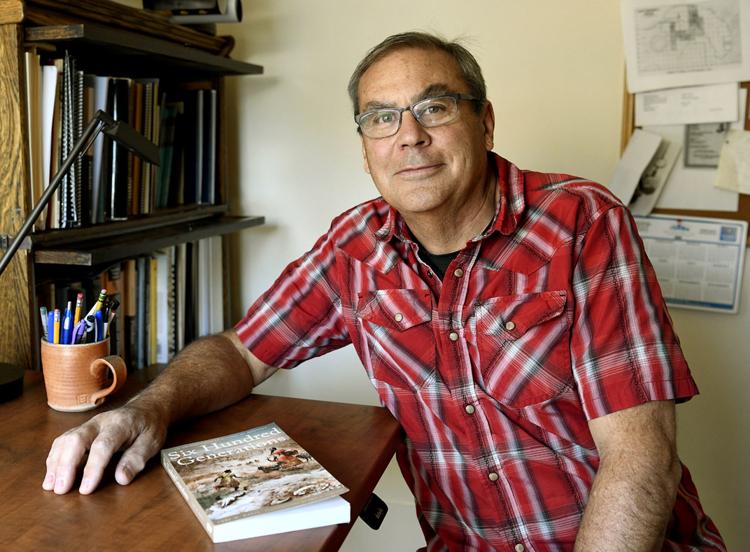 "A nonspecialist could pick it up and not only learn the stories of antiquity in the state, but also it gets people excited about the practices of archaeology in the state," said Kelly Dixon, a professor in the Department of Anthropology at the University of Montana. Dixon is using the book as a text for some of her classes.
"When you think about how much could change in a generation, it's not just about spear points, it's about the people who used it," she said.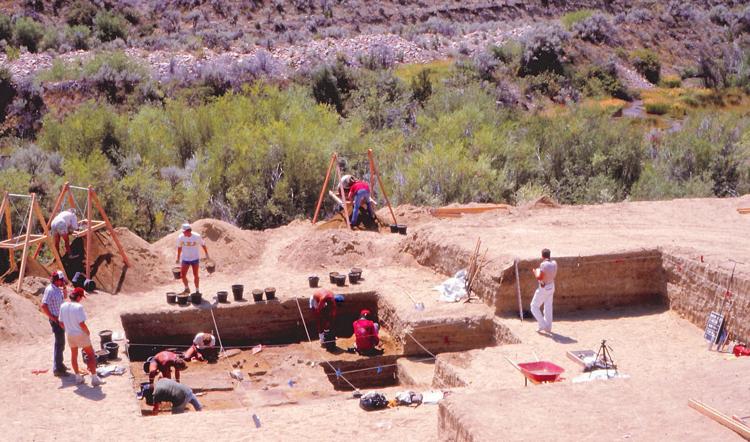 Barton Gulch
In Montana, the place that most intrigued Davis was the Barton Gulch Paleoindian site in the Ruby Valley. Excavation there revealed new data about the diversity of Native Americans' plant-based diet.
"The whole focus for a long time in archaeology was on manly hunting," Davis said, what he referred to as bones and arrowheads. That was due to a male bias — most archaeologists were men. "It wasn't until the 1960s that archaeologists began looking at plant remains" revealing a much larger picture.
"A lot of people really don't know that the bulk of the vegetables and some of the fruits that we routinely consume were domesticated by the Indigenous peoples of the Americas," he wrote in an email.
Public knowledge of what was found at Barton Gulch is scant because the lead archaeologist, Les Davis of Montana State University-Museum of the Rockies, never published his findings. Luckily, Carl Davis was able to examine the field notes from that excavation, and others of his MSU counterpart, to expose his work to a wider audience.
"A consortium of Montana archaeologists are scratching our heads to determine how we can get this work wrapped up and in the light of day," Carl Davis wrote.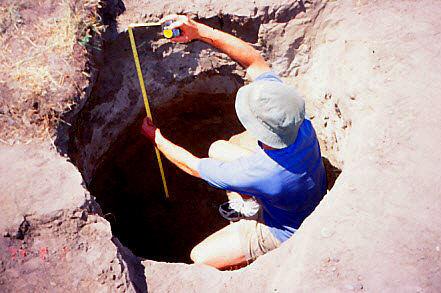 Hagan village
Likewise, little is publicly known about the Hagan village located on a bluff above the Yellowstone River near Glendive.
Excavated by Les Davis in the 2000s on private land, the Hagan site revealed storage pits where dried corn, beans, and squash would have been stored — an agricultural community much farther upstream than the more well-known agrarian cultures of the Hidatsa and Mandan tribes in the Dakotas.
"The significance of Hagan is that full blown agriculture villages are very rare in Montana," Davis wrote.
"The Indigenous history of Montana is largely viewed as one of Plains hunter-gatherers, and it was because the Plains were/are one of the world's great game preserves," he continued. "So it is all about travois, dogs, horse, tipis, bison hunting and so forth. But life ways were far more diverse here and the Hagan site is an important example."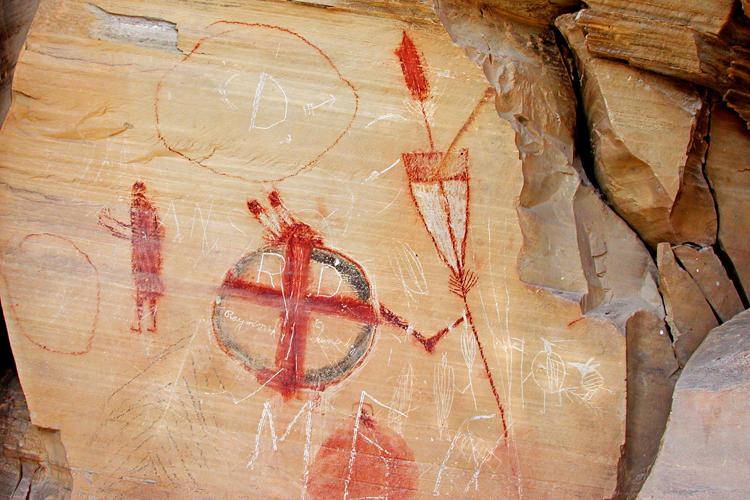 Bear Gulch
Davis also writes about the rock art left behind by Native Americans at places like Bear Gulch, near the small farming and ranching community of Grass Range in central Montana.
You have free articles remaining.
The sandstone walls of Bear Gulch and Atherton Canyon contain 3,000 painted and incised or carved figures. "Because of its incredible concentration of warrior art, it is surely one of the most significant archaeological sites in Montana," he wrote.
Depictions of warriors behind large shields represents a ceremonial style of rock art that pre-dates the arrival of Spanish horses in North America in the 1700s.
"As the Bear Gulch chapter talks about, rock art studies were once rarely done, if not poo-pooed, because it fell outside the realm of 'dirt' archaeology," Davis wrote.
That has changed over the past 20 to 30 years as rock art study combined with tribal collaboration has shed more light on the understanding of indigenous people, he added.
Francis Auld, who recently retired after a career at the Tribal Preservation Office for the Confederated Salish and Kootenai Tribes, said he appreciated how Davis used to include tribes in his archaeological work, calling him a good advocate for tribal relations, particularly when it came to cultural resources.
Early interest
Davis acquired his interest in ancient cultures while growing up in Dillon. His mother had lived on the Navajo Reservation so he was surrounded by artifacts and books from that culture. It was during an archaeology class at the University of Montana as a college student that his path in life was revealed.
"I took a course on North American Indians," he said. "I had been waiting most of my life to have somebody sit me down and teach me this stuff."
While a graduate student in Pittsburgh he was exposed to eastern tribal history, including large burial and ceremonial mounds. He never got enough of it and, if he could travel back in time, would love to visit the ancient cultures that built Cohokia, a pre-Columbian city along the Mississippi River near St. Louis.
"The more sedentary cultures are more fascinating to me in the long run," he said.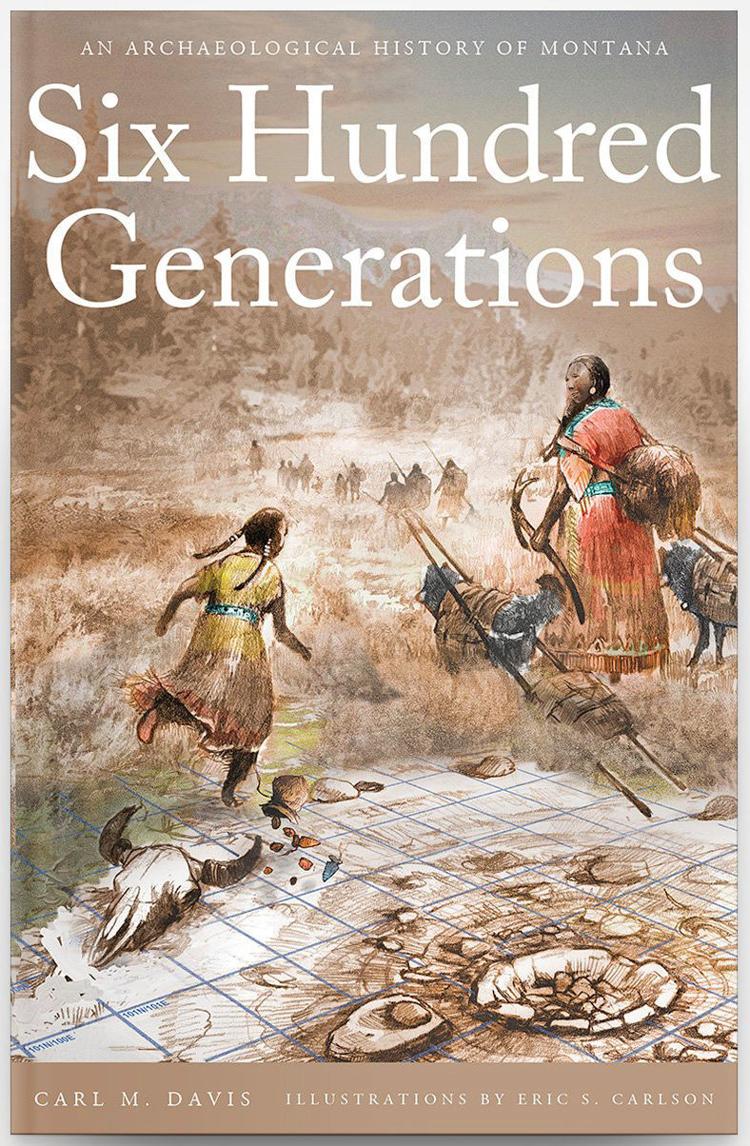 The book
In addition to exposing new people to some of the cultural and historical sites in Montana, Davis said he also wrote "Six Hundred Generations" as a way to counter the male bias of some of his predecessors, increase appreciation of Native American culture and explain how early people came to this continent, evolved and adapted to the changing climate and landscapes. In the process he also educates readers to the role of archaeologists, their work and how they are now being more inclusive about involving native people in the study.
"I would say the best part about it is the coverage of different sites through time," said Tim McCleary, chair of Crow Studies at Little Bighorn College in Crow Agency. "That's its strong point, how they fit into the larger history of Montana."
Davis said he tried to write "Six Hundred Generations" for an audience interested in archaeology without getting too technical.
"If you're not informed about archaeology in Montana you would understand how things are important in interpreting the past," McCleary said.
Dixon said she appreciated that the book contained color photographs, something a non-archaeologist might not think twice about. But with university presses, which are often publishers of such books, it's too expensive to use color.
"As far as I'm concerned archaeology is a very visual field," she said. "Color images can really show subtleties."
Davis said he hopes that after reading the book people will be more appreciative of cultural diversity, as well as how native people dealt with the land and their unique economies.
"When you lose appreciation for that diversity … you lose something innately human," he said.