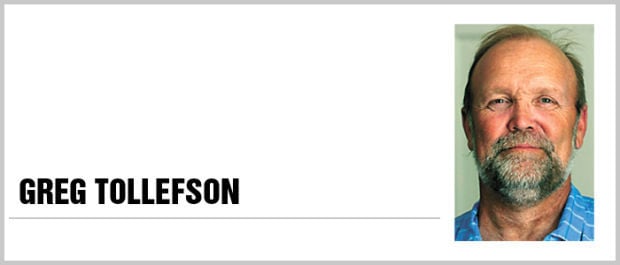 A couple of weeks ago, I mentioned that the results of the Smith River float permit drawing were available at the Fish, Wildlife and Parks website. I also moaned about not snagging a permit myself. As of yet, I have not polled all my friends and relatives to find out if there is a Smith trip in my future this year, but that's not really what's on my mind this week.
I'm worried about what may be in the future for the Smith River.
The Smith, in case you didn't know, is something of a major attraction when it comes to floating and camping on rivers in Montana. It is a relatively new phenomenon. Not too long ago, the Smith was still more or less a secret little jewel of a stream that threaded its way north between the Big Belt and Little Belt Mountains from its headwaters near White Sulphur Springs to a confluence with the Missouri River at Ulm. There is only one public launch site for the Smith and one designated location for the takeout. In between is a 55-mile stretch of river that takes most people several days to navigate. The usual floating season runs from early May until early or mid-July when river flows drop so low the trip can be more of a damp hike than a float. A spectacular, deep canyon that gives visitors a feeling of total isolation and serenity dominates the Smith. The fishing can be pretty spectacular, too, if you hit it right.
I have floated through the canyon dozens of times, both as a professional guide and as a private floater, and have never once failed to be moved by its grandeur.
The Smith was protected by a conspiracy of silence back in the years when recreational floating was still in its infancy. Those lucky enough to experience the river recognized it was something special.
As the Smith became more popular and user days increased, inevitable conflicts arose between agricultural and recreational users, among outfitted users and non-commercial floaters, and between the general public and private landowners. A strong collaborative effort resulted in the current permit system, which protects the resource and eases some of these perennial conflicts. Smith River management, like the river itself, is an ever-changing work in progress.
Now comes a new threat to the fragile Smith River.
A major new hardrock mine proposal is in the works for Sheep Creek, a key tributary of the Smith. Sheep Creek joins the Smith near Camp Baker, the FWP launch site for permitted trips down the river. It's called the Black Butte project, and it's being proposed by Tintina/Alaska Resources, a Canadian mining company. Recently, the state Department of Environmental Quality granted the firm an exploration permit that will allow for the construction of a mile-long tunnel for extracting 10,000 tons of ore for further testing.
Here's the problem. Water flows downhill. Sheep Creek flows into the Smith. The beautiful, wild Smith River depends on clean cold water from its tributaries to sustain the aquatic life within its banks and the agricultural operations along it. We Smith River lovers are already asking an awful lot of that stream. The scary thing is the potential for the exploration activities, and worse, the possible future development of a major mining operation, to compromise the water quality so vital to sustaining the river's health.
Yes, according to the company and DEQ, adequate safeguards are in place to protect water quality during the exploration phase and, of course, one assumes the same assurances would eventually be made prior to full development. But the mining industry in Montana has a dismal record on safeguarding our rivers, even those mining operations that have come online in the past few decades. If there is such a thing as a
mining operation with a spotless environmental record in Montana, I am not aware of it.
But I am aware of the horror stories of poisoned, lifeless streams and enormous public costs to repair the damage long after the mining companies have disappeared from the scene. That is the lasting legacy of Montana mining.
And now, as we become more aware every day of how precious our water resources are in a world where clean water is becoming the exception rather than the rule, we need to pay close attention to what happens to that water.
So, when it comes to exploration and permitting for a mine in the headwaters of the Smith River, it is incumbent upon all who value what the Smith provides to pay close attention, and to demand at every stage absolute safeguards for our irreplaceable water resources. That's why the Montana Environmental Information Center and Earthworks, a national mining watchdog organization, have filed suit to contest the adequacy of the environmental review conducted by DEQ prior to issuing approval for the exploration activities. They contend that review just wasn't good enough.
And that's why it's time for those who love the Smith River and all who recognize the importance of protecting our precious heritage of clean water in this state to stand up and be counted. Write or call Gov. Steve Bullock, your legislators, the director of the DEQ, and your local newspapers. And participate in the public process related to the environmental analysis and permitting where you can make your concerns known loud and clear.
If you are like me and did not score on a Smith permit this year, don't let your guard down. After all, when you do get one of those coveted permits someday, it would be nice to still have a living river to float.
If we can't protect the Smith, what can we protect?
Greg Tollefson is a Missoula outdoorsman and writer whose column appears each Thursday in the Missoulian Outdoors section.