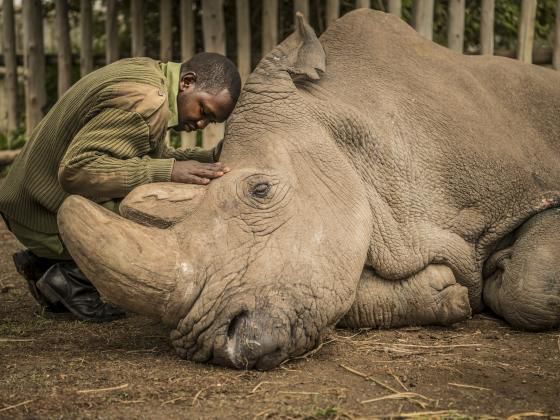 BOZEMAN — National Geographic photographer, filmmaker, writer and explorer Ami Vitale will share a multimedia presentation of her travels throughout the world at 7:30 p.m. on Wednesday, Feb. 19, at the Emerson Center's Crawford Theater.
Vitale will share her work showcased in National Geographic magazine as a contract photographer as well as her experiences traveling and photographing in more than 100 countries documenting a range of topics, including wildlife and poaching in Africa, human-wildlife conflict, the efforts to save the northern white rhino and the reintroduction of pandas to the wild.
A Nikon Ambassador, Vitale is also part of National Geographic's soon to be released film, "Women of Impact." In 2018 InStyle Magazine named Vitale as one of its 50 "Badass Women," a series celebrating women who show up, speak up and get things done. She has received several international awards for her work. She recently published a book, "Panda Love," about the secret lives of pandas.
Vitale is also a founding member of Ripple Effect Images, a collective of scientists, writers, photographers and filmmakers whose work focuses on issues faced by women in developing countries.
Vitale's visit is sponsored by the MSU Honors College and was made possible by an endowment from the Hoffmann Family of Boise, Idaho. 
Vitale's lecture is free for MSU students and students under 18. General admission will be $10 at the door or $12 through EventBrite, with the additional $2 to cover online costs. 
Be the first to know
Get local news delivered to your inbox!