Louise Johns' photography captures people and wildlife coexisting in some of Montana's most dramatic landscapes.
As a photojournalism student at the University of Montana in 2013, the Virginia native took a job on a Centennial Valley ranch. While horses were a big part of her life in the equine sport of eventing, the ranch gig was her first taste of Western horsemanship and wrangling.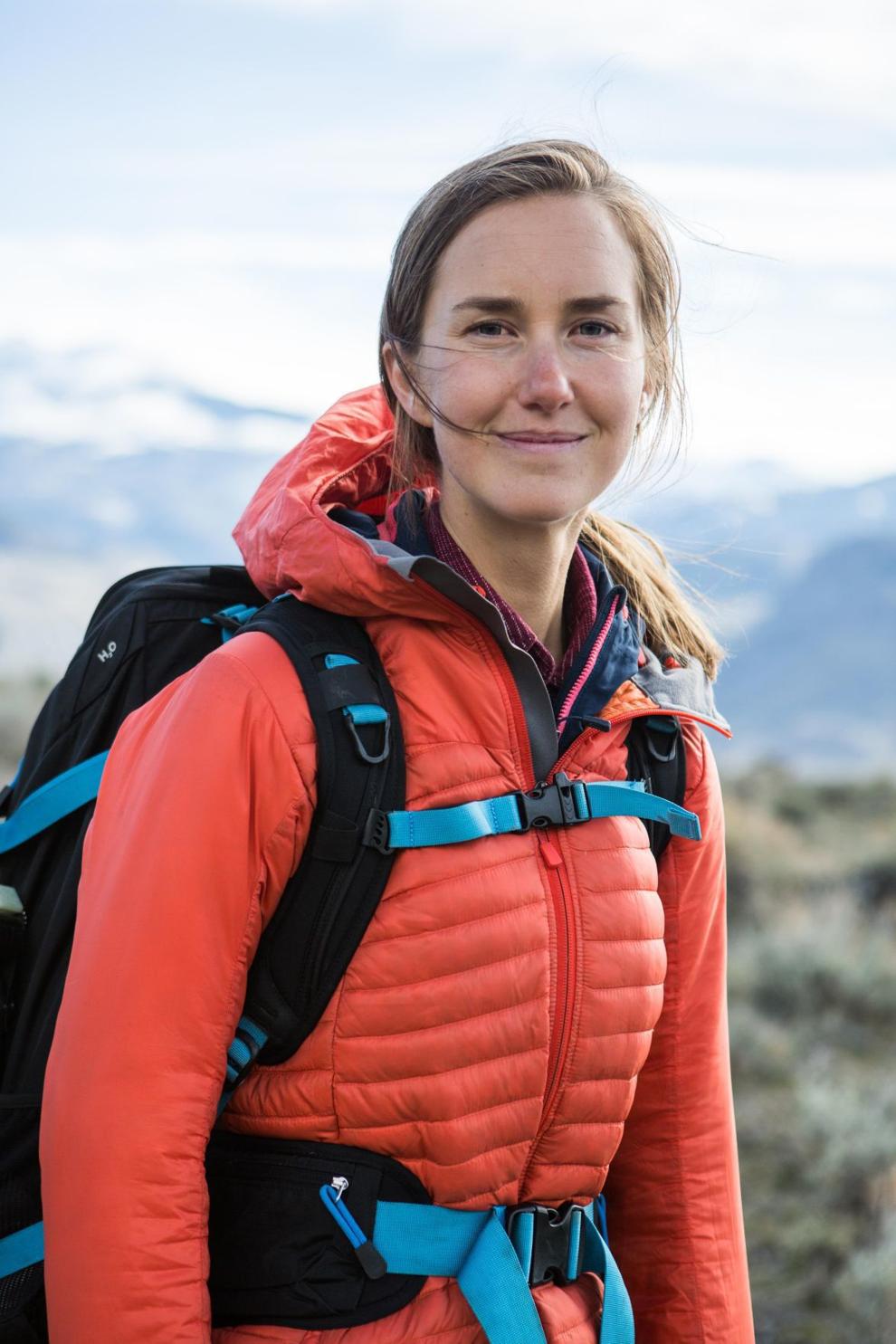 "It's where I started to learn about ranching, ranching culture and this sort of new-age ranching, some call it progressive or holistic ranching, and a real intersection between conservation and ranching," she said. "Living there really spoke to me and resonated with me."
The cow boss was Andrew Anderson. Johns soon became acquainted with his wife Hilary and their family. The Anderson family ranch is in Tom Miner Basin outside of Yellowstone National Park — a place surrounded by the peaks of the southern Gallatin Range and home to wildlife including a full complement of apex predators.
Johns' work as a wrangler in the Centennial Valley and connection to the Andersons in Tom Miner took most of her focus while she casually photographed. As she grew more acquainted with the area, the opportunity came to assist another photographer, and Johns then approached the Andersons about documenting their way of life, in particular range riding to protect livestock from wolves and grizzly bears.
"When I first started photographing (Hilary) I had no real agenda," Johns said. "I just wanted to learn what it was all about, learn about range riding, and I'd go out with her and spend a week at a time. I'd help out at the ranch, watch her children for her, and through that it evolved into editors looking at some of my work."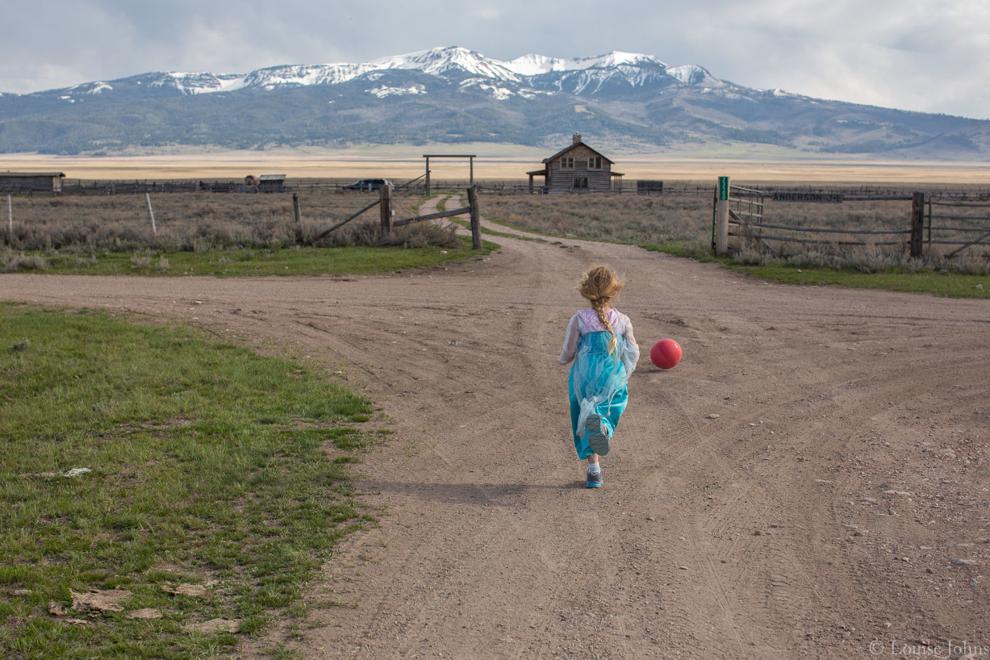 In 2016 National Geographic was gearing up for an issue focused solely on Yellowstone National Park and the greater Yellowstone region. One of Johns' mentors happens to be her father, a longtime editor at the iconic publication.
"I had two pictures published in that issue, then I applied for and received a Nat Geo young explorer grant and spent a lot of time in Tom Miner, and going back and forth to the Centennial," she said.
The grant expired in 2016, but Johns' connections in the area had only grown, including meeting her partner. The ranchers, livestock and grizzly bears offered seemingly endless possibilities for a photographer.
"I always felt like the work was so unfinished, and I was just scratching the surface," she said. "Through that project I felt that deeper level connection to Tom Miner, and I'm still working there and with that community. I've also branched out to other communities around Yellowstone, and it's really the agriculture and rural communities and that way of life that really speaks to me."
Johns has witnessed a willingness among many ranchers to change their practices as predators become more and more present after generations of absence. Beyond the willingness to change, she also sees some people beginning to value wolves and grizzly bears, recognizing their role in the ecosystem.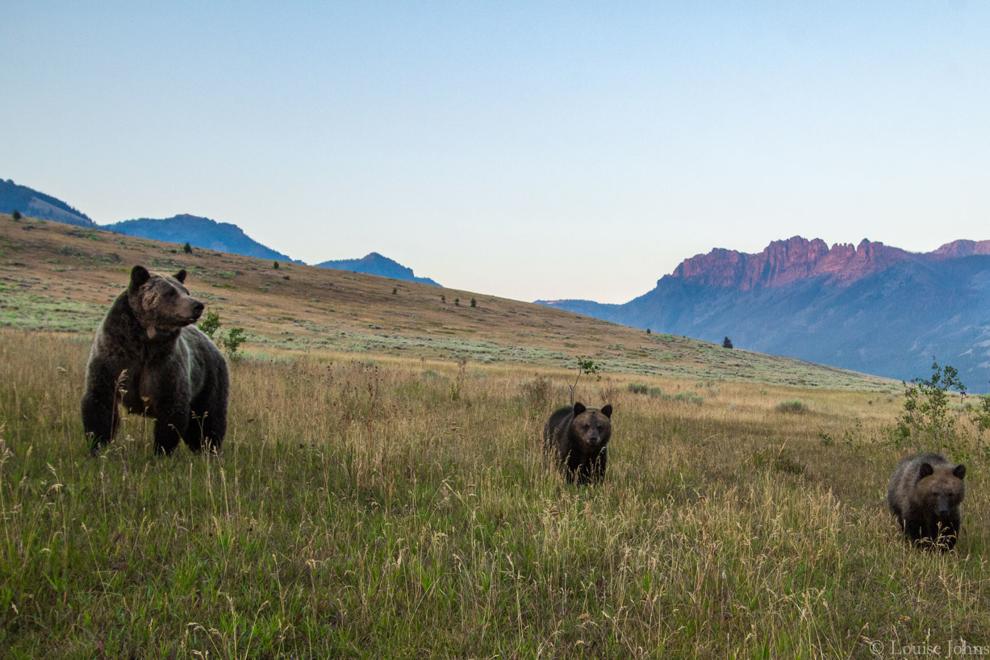 "It's not just living with predators, it's also about all these different ways we can take care of the land and that we really need to take care of the land, because if they don't, there's not going to be a future for this way of life," she said.
It is the grizzly bears that capture the imagination of many who visit greater Yellowstone. Johns has photographed plenty of the bruins with her camera and through the use of motion-activated camera traps. While setting a camera trap near a dead calf she learned firsthand how quickly a situation can change.
The incident lasted only a few seconds, and Johns was cautious as she described it. The calf was farther from their vehicle than anticipated, and as they hiked a bear appeared below them. Suddenly it closed the distance and began mauling the ranch hand in front of her. Johns was able to deploy her bear spray from a few feet away to halt the attack.
"I always had a real respect for wildlife and especially predators, but that really changed a lot of things," she said. "It was like I really looked the wildlife-human conflict in the eye, and I understood that this is what it's really about. People are living with this, and we have to figure out ways to live peacefully with these predators.
"You can never take this country for granted — it puts it into perspective that you really never know and you have to give these animals the respect they're due when we're going into their landscape. And I think the other message is that bear spray works."
Johns continues to work and photograph the region, including one of her latest projects focused on female range riders and the evolving role of women in the ranching lifestyle. She also works around the world, with projects in Botswana and Norway. 
"I hope that people can feel connected to the people and the way of life and all that it comes with," she said. "I hope through my pictures people can start to see those little moments that can really connect people at a human level. And I hope it serves something larger, too, as far as rural communities and their way of life and advocating for wildlife and the land around Yellowstone."
Reporter Tom Kuglin can be reached at 447-4076 @IR_TomKuglin