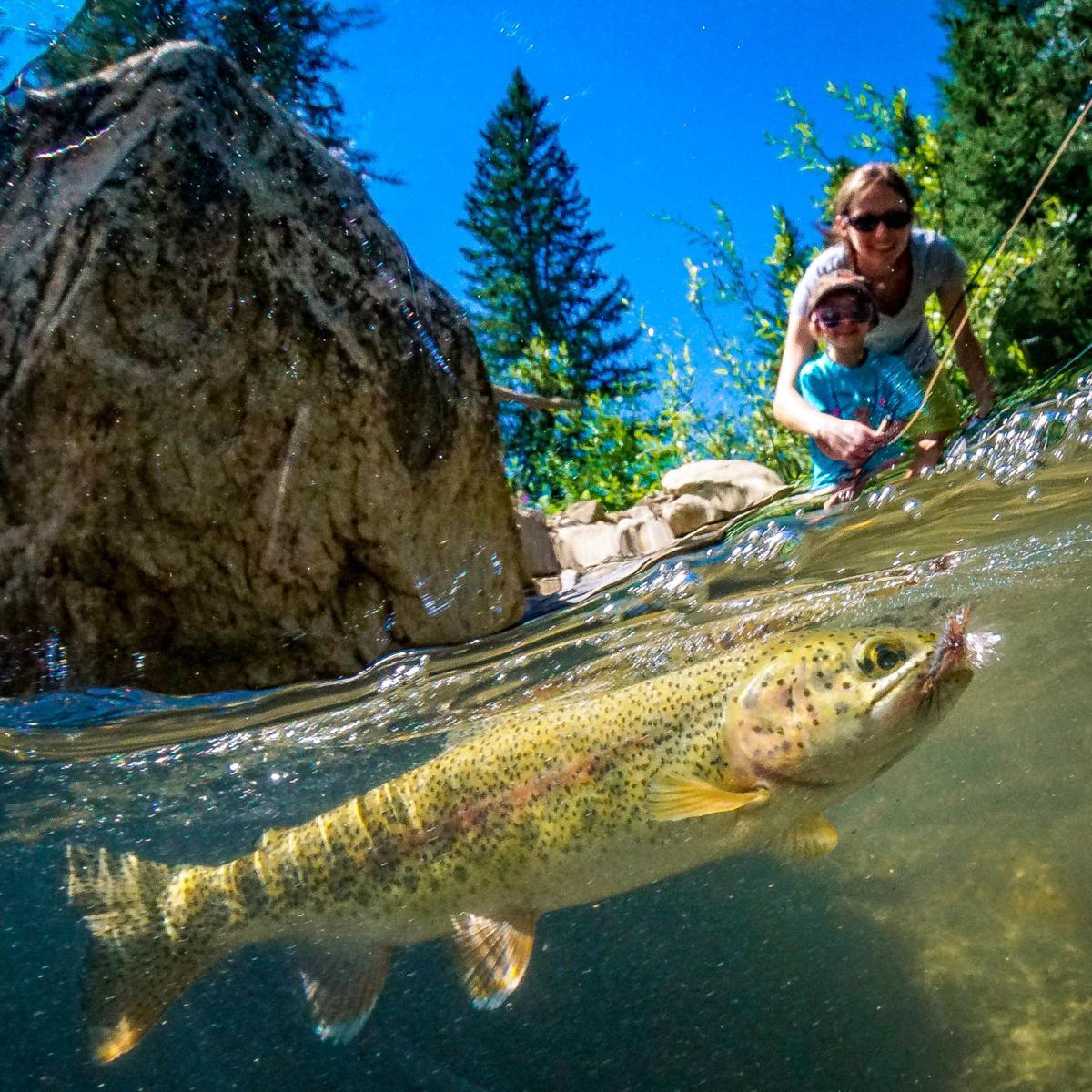 Eighty-three percent of Montana respondents to a summer survey support additional funding to "protect our wildlife, working lands and outdoor recreation opportunities," even if that means additional taxation or fees — although preferably those fees and taxes would be leveled on nonresidents.
The poll, conducted by a coalition of citizens, small businesses, conservation and recreation groups dubbed the Montana Outdoor Heritage Project, collected more than 11,000 responses to the online survey.
"The results of this extensive outreach demonstrate a strong appetite in Montana to advance new policies to create dedicated funding for private and public lands conservation, wildlife management, and outdoor access and recreation," the final report said.
"This is only the beginning of starting a larger conversation in Montana," said Christine Whitlatch, a coalition member and former Glendive Chamber of Commerce and Agriculture director who now lives in Billings.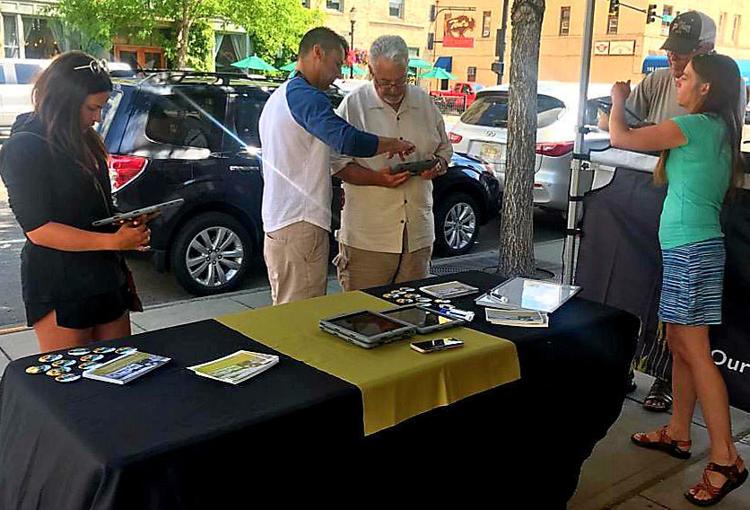 Valued
In the report, the state's outdoor heritage was described as a value that connects residents no matter where they live in the state, how much money they earn or the recreational activities they enjoy. Consequently, the respondents to the survey rated access to public lands and waters as extremely important.
"I like to ride dirt bikes, and I'm concerned about losing ground, quite literally," said Kaleb Retz, a coalition member from Missoula. "We all value our access."
Seen as the largest threat to that heritage is continued growth, whether that means development of wildlife habitat or user conflicts from crowding.
The coalition's report noted that participants in the survey "frequently said newcomers and absentee landowners typically don't respect traditional Montana values like providing access or taking care of neighbors."
Cole Mannix, whose family ranches in the Avon area, said that the state's growth also threatens the agricultural economy and its traditional lifestyle. He advocated for more state funding to keep families on their land to produce food, fiber and wildlife habitat. That could include more money for Montana Fish, Wildlife & Parks to help with things like grizzly bear and wolf control.
"Working lands are integral for holding the landscape together," he said.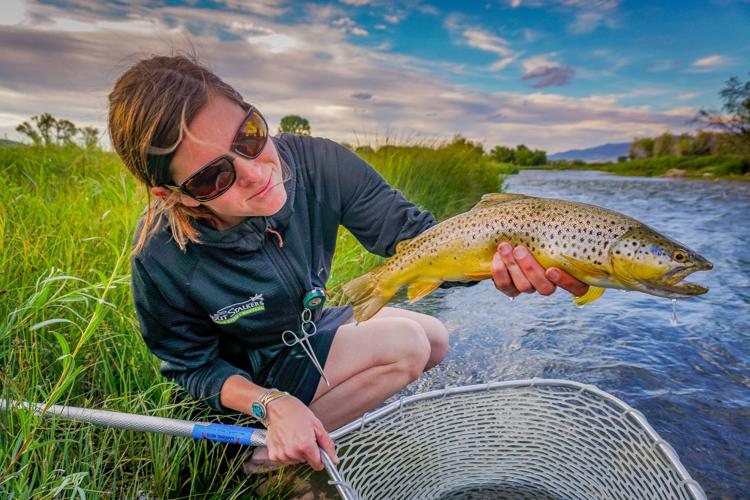 Local differences
The report also pointed out the differences that a large state like Montana has with visitation in the short summer season. While communities next to Yellowstone and Glacier national parks are overrun with tourists, Eastern Montana communities are desperate for more tourists' dollars. One theme connecting both those areas was a needed investment in infrastructure, such as campgrounds and trails.
Recognizing that funding can't possibly reach all needs, respondents to the survey picked investment in wildlife habitat as the most important priority, followed by improving water quality and controlling invasive species.
Since Montana largely relies on federal programs to fund many of its habitat and conservation programs, as well as fishing and hunting license fees to fund state wildlife management, the respondents agreed that other sources would need to be found to reach the goals of greater investment in infrastructure and habitat. Those could come from a tax on outdoor goods, user fees or other license programs, they suggested.
"Rarely do these things have a single broad brush solution," said Dave Chadwick, executive director of the Montana Wildlife Federation.
He added, "We don't have to invent a lot of new programs" but do need to work with lawmakers to find common ground.
Funding
Currently, no Montana general fund dollars support the state Department of Fish, Wildlife & Parks, which is largely responsible for conservation and wildlife spending by the state. Montana has no sales tax, except in designated resort communities where it is capped at 3 percent. Attempts in the past two legislative sessions to allow local option taxes have been shot down.
Montana State Parks did see a funding increase in an opt-out fee that residents can pay when they license their vehicle. The fee climbed from $6 to $9 and is expected to generate $2 million a year. Of that $900,000 will go to parks for a grant program benefiting park trails and recreational facilities. Another $170,000 will go to the operation and maintenance of state fishing access sites. Although that funding bill was passed, an attempt to create a new boat license fee was shot down.
Possibly that means there's a disconnect between state lawmakers and voters when it comes to funding, which Chadwick referred to as a continual challenge. Yet he sees the report and poll as a way to change the discussion.
"The big takeaway is that Montanans are ready to invest," he said.
Collaborate
Survey respondents also suggested that creating more partnerships between groups to collectively approach important issues, education of students in outdoor heritage and keeping solutions at the local level would be proactive ways to protect and care for Montana's outdoor way of life.
"It's common ground we don't often see," Retz said, with ranchers talking to university students at one of the 50 community gatherings held across the state.
The project's members will now share the information with residents in an attempt to encourage the state's decision-makers to create new funding sources for conservation and recreation in Montana.
"It's time to act on it … and turn this into solutions," Retz said.
Be the first to know
Get local news delivered to your inbox!