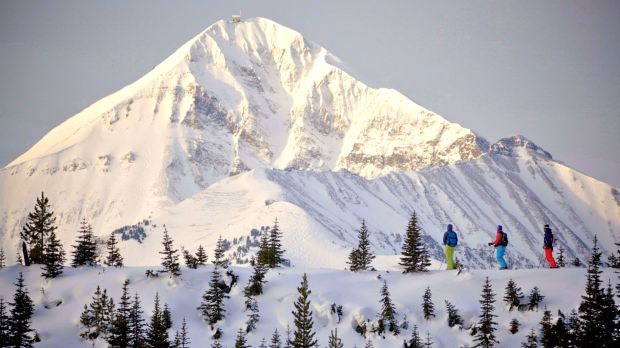 Skiing in Montana will have a starring role in Warren Miller Entertainment's latest movie, "Ticket to Ride."
The 64th film in a legendary series of action sports entertainment, "Ticket to Ride" will premiere in Bozeman at the Emerson Center at 8 p.m. on Saturday. The movie comes to the Alberta Bair Theater in Billings on Dec. 14 at 7:30 p.m. Tickets are $12. The film will also be shown in Helena, Whitefish and Missoula.
The official film tour will hit 80 markets with 200 shows, reaching about 300,000 snow sport enthusiasts.
The Montana segment, featuring high-profile local athletes like Keely Kelleher and Scot Schmidt, is positioned between exotic winter locales like the fjords of Greenland and Iceland's Troll Peninsula.
Schmidt, who has filmed with Warren Miller Entertainment for the last 30 years, praises Big Sky Country in the film for its variety of skiing opportunities that locals may overlook.
"You get it all in Montana — the big giant runs at Big Sky, the fun stuff up at Whitefish and the ma and pa ski hills in between. There's a lifetime of things to do here," Schmidt said.
Film attendees have a chance to win ski vacations, heli-trips, prizes and gear, meet athletes Scot Schmidt and Keely Kelleher and get access to exclusive resort and retail savings from Warren Miller partners. Tickets to the Bozeman, Helena, Missoula, Billings and Whitefish premieres are available at REI and online.