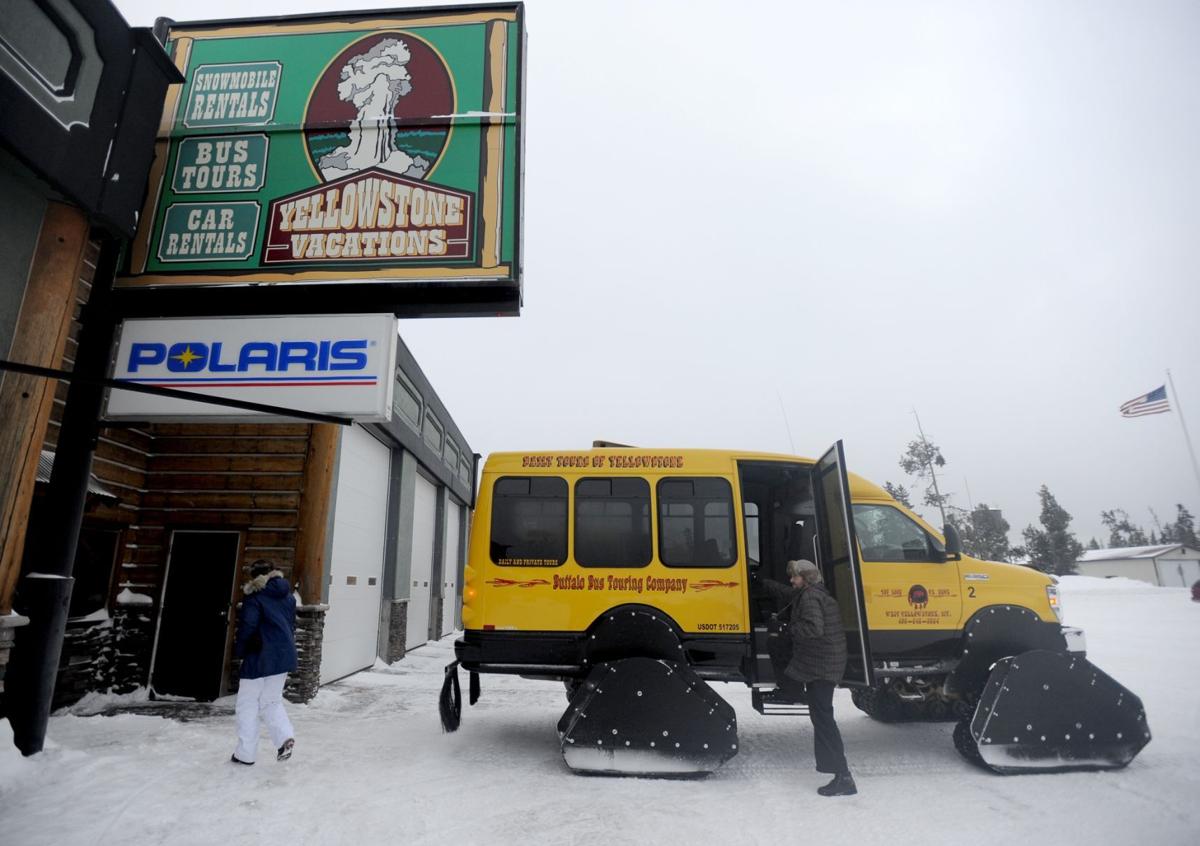 Six West Yellowstone winter guides have settled an unfair labor practice complaint. Four of the guides were fired in February by their bosses at Delaware North for protests regarding working conditions as they attempted to unionize. 
Under the agreement authored by the National Labor Relations Board, the guides will be given back and other compensation. Also, the company cannot use the discharge against them, and must wipe their employee record free of any reference to the dispute.
The company is required to send an announcement to all of its West Yellowstone employees regarding their rights to organize a union without harassment and to post a document with the same information at its businesses.
Delaware North did not respond to a request for comment by the time this story went to press.
In the small community of West Yellowstone, which borders Yellowstone National Park, Delaware North has slowly expanded its footprint. It purchased Yellowstone Vacation Tours in 2016 and Two Top Snowmobile Rental in 2019. Guides provide snowmobile and snowcoach tours into Yellowstone National Park via the Delaware North businesses.
Snowmobile tours are also offered on an extensive network of groomed trails and play areas outside the park. Due to its long winters and heavy snowfall, the West Yellowstone community has long self-identified as the snowmobiling capital of the world.
Last year several guides began complaining about working conditions after the company hired so many people that work hours were reduced for each person, according to a Bozeman Daily Chronicle story. The company was also slow to post work hours, meaning employees weren't notified of shifts until the day before they were needed.
When the guides publicly protested, the company called the police, four were fired.
"They're just horrible," said Ty Wheeler, a veteran guide who was fired.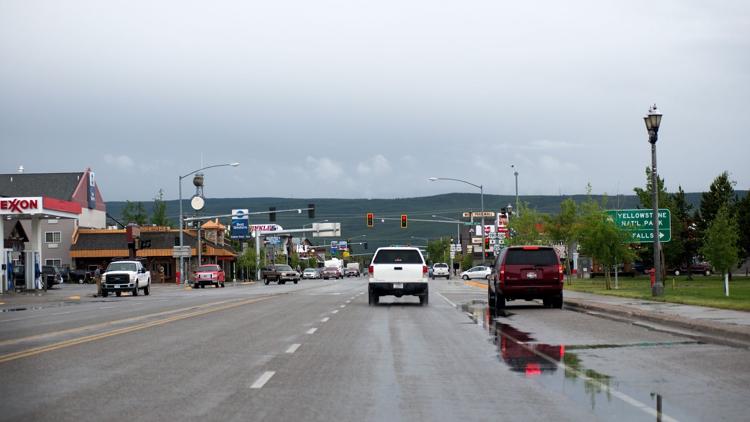 The list of complaints filed by the guides included interrogation by the business owner and supervisor over their sentiments regarding unions, surveillance of their picketing, firing four of the guides and making working conditions bad enough that another two resigned. The workers' supervisors, as identified in the complaint, were owner R. Wilkes and supervisors J. Wilkes and Eric Dawkins.
"We were simply asking for the right to have intelligent conversations over what constitutes a living wage, sick pay, paid leave, and healthcare," Wheeler wrote in an email.
Although the agreement penned by the NLRB says the guides were offered their jobs back and declined employment this winter, Wheeler said he and others plan to apply this year.
"Then, we are pinning ourselves against any new hires with no experience," he wrote. "If they hire one of those folks over us then we have new charges of discrimination for union activity because we all have 100% positive reviews, and we can continue this fight once again.
"In short, this is the best chance of us getting a real job back."
The other guides who were parties to the complaint are Cody Allinson, Sophie Krautmann, Dallin Smith, Phil Buchanan and BJ Stone.
Krautmann said in an email that she worked as a snowcoach guide with Yellowstone Vacation Tours driving a 13-passenger coach while providing an interpretive tour to passengers.
"I thoroughly enjoyed the work, but was unimpressed with the company," she wrote. "I have, however, applied for a position again for the 20/21 winter season. I'm hopeful the charges and subsequent settlement can create positive change in the future. "
The complaint says Krautmann was "constructively discharged," terminology that means the working conditions were so intolerable that the employee was forced to quit involuntarily.
Delaware North is based in Buffalo, New York. The company has expanded in the Yellowstone area with the purchases of the tour guide businesses and with the construction of a seasonal employee RV park and bath house in West Yellowstone. The company operates 12 general stores inside Yellowstone, and owns the Holiday Inn, Gray Wolf Inn & Suites, Yellowstone Park Hotel and Explorer Cabins at Yellowstone.
Yellowstone Vacations includes the Buffalo Bus Touring Co., Rendezvous Snowmobile Rentals and Big Sky Car Rentals. The company also owns an RV park, residences and apartments in West Yellowstone.
The consolidation of businesses allows the company to offer an "all-inclusive experience," stated a 2016 press release.
According to Delaware North's website, the company serves a half-billion guests a year on four continents with its food and beverage concessions, dining, entertainment and lodging facilities that include luxury resorts.
The company gained notoriety in 2019 when it received $12 million following a settlement over a lawsuit against the U.S. government and Yosemite concessionaire Aramark regarding names Delaware North had trademarked in Yosemite National Park. Delaware North originally sought $51 million. The company sued after losing the concession contract in Yosemite to Aramark.
Be the first to know
Get local news delivered to your inbox!