A creature of wilderness: Documentary recounts remarkable life of Bud Moore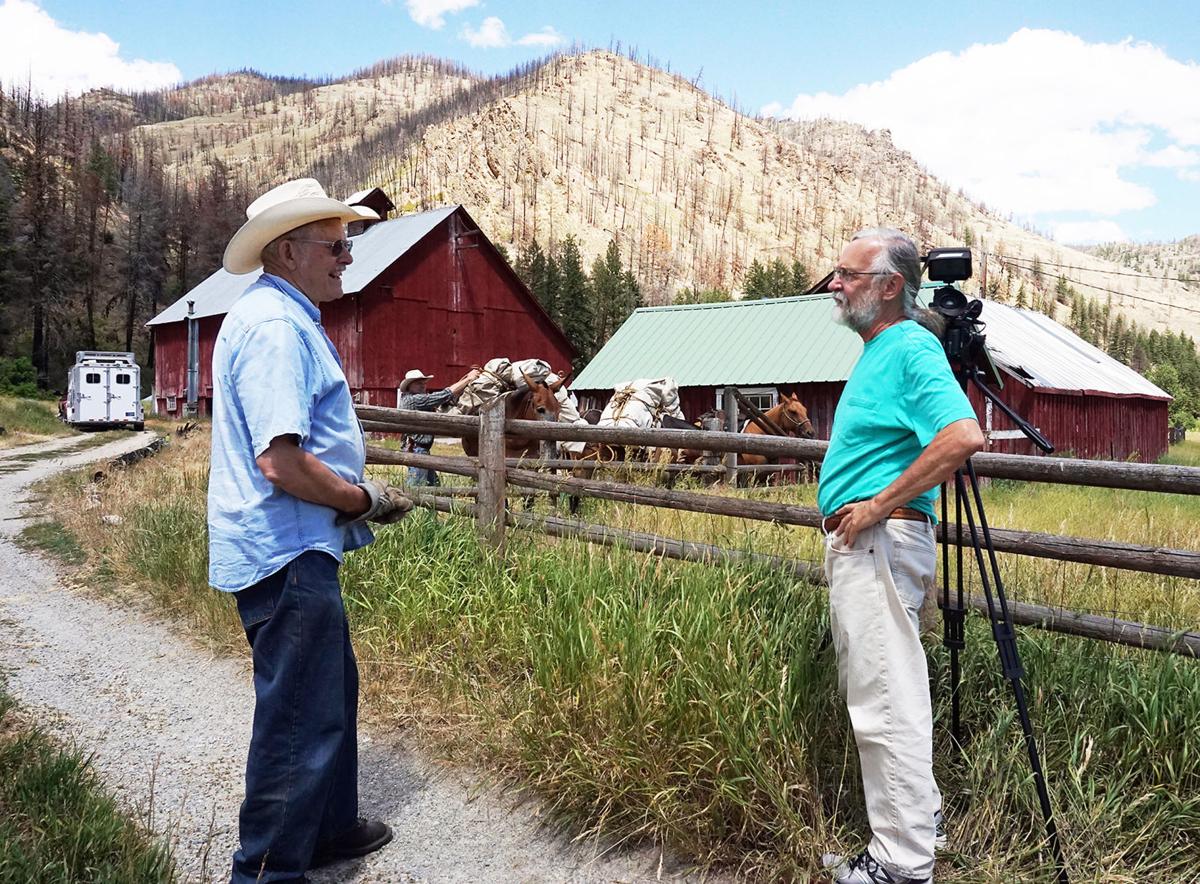 Bud Moore spent much more time in the mountains than he did in school.
The man who reached eighth grade at the one-room Woodside Elementary School in six years went on to retire as the chief of fire and aviation for the U.S. Forest Service with an honorary doctorate degree from the University of Montana. He learned from running traplines in the Bitterroot Mountains, leading U.S. Marines through World War II battles, fighting forest fires throughout the Rocky Mountains and embracing contradictions all the way.
A new documentary about William R. "Bud" Moore recounts how he raced to be the first lookout to report and attack wildfires, but bucked the Forest Service orthodoxy by allowing fires to burn naturally in the woods. He advocated for the benefits of untrammeled wilderness in Washington, D.C., and ran a sawmill in his Swan Valley backyard. He could read animal signs well enough to support himself trapping furs, but also maintained such meticulous document files the agency occasionally had to refer to his personal archive when it lost its own copies.
"He was a guy who spent his whole career living in wilderness and doing things in wilderness," said filmmaker George Sibley. "He was knowledgeable and opinionated, and a very sweet human being."
Moore died in 2010 at the age of 93. Until his final days, he entertained a stream of visitors to his "Coyote Forest" home near Condon, where he would talk for hours about seemingly everything.
"We started calling it 'The Bud Thing,' " said John Fraley, a Montana Fish, Wildlife and Parks information officer and author who spent years collaborating with Moore. "I'd go there three or four times a year just to sit in the cabin and talk and talk about his experiences. So many people looked at Bud as a mentor and special person, and we started collectively referring to it as The Bud Thing. People would just come to absorb all this wisdom."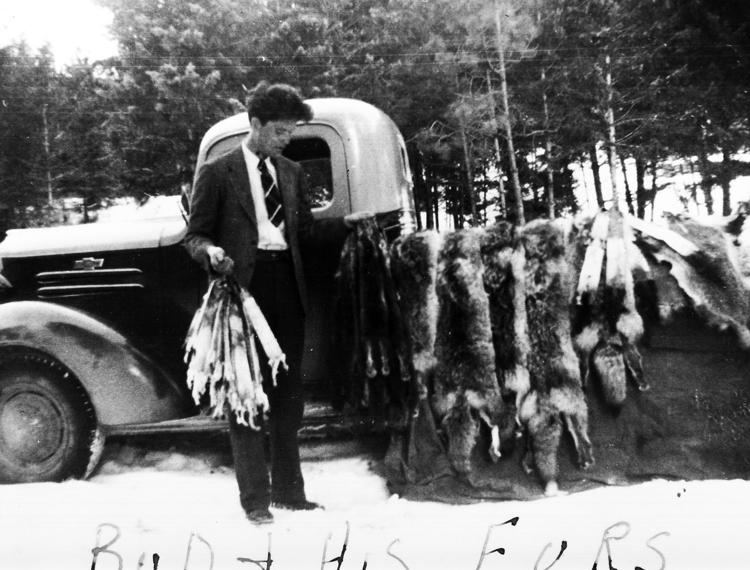 Moore would guest-lecture at Fraley's wildlife classes at Flathead Valley Community College. Then he would join Fraley in a sound studio to record four or five radio segments in an afternoon.
"He's the kind of person who could move between everyone, no matter what their opinion was," Fraley said. "He saw the value of actually using the land. He always said of his Coyote Forest sawmill that he had to make a profit or he wouldn't be able to exist. But he also taught a lot of the Forest Service brass about ecosystem management. Bud called it 'keeping all the parts.' You could do a lot of things as long as you kept the parts intact."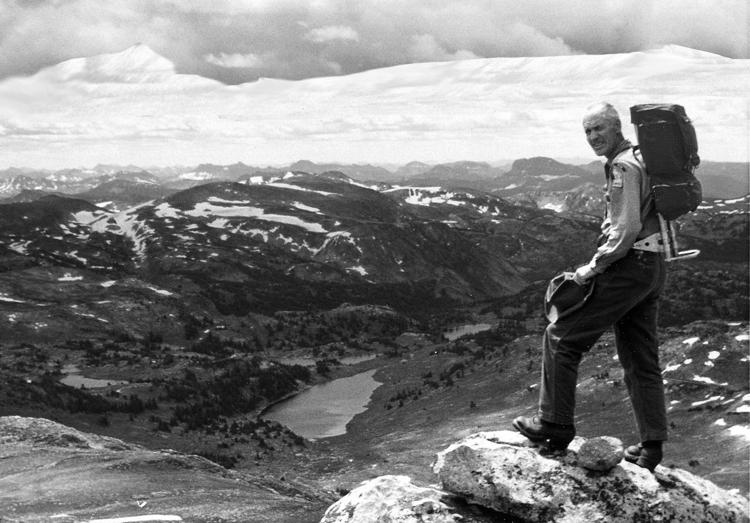 Those tapes, and an equally large trove of Forest Service archive material, gave Sibley access to Moore's voice after he was gone.
"When the Forest Service got to work on a video about its 100th anniversary, Bud was the only guy still around who had worked both before and after World War II," Sibley said. The documentary dips into a part of Moore's life he rarely talked about – experience during World War II.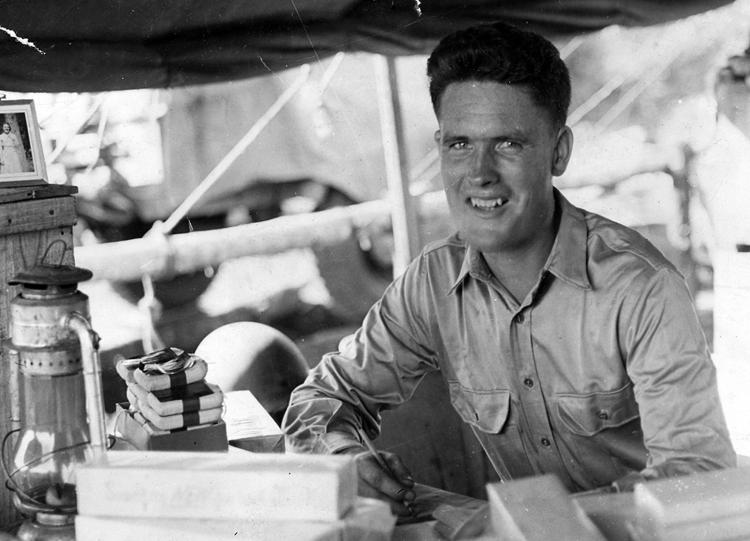 As a young man, Moore had worked as a Forest Service fire lookout and backcountry patrol ranger. A nerve problem weakened one hand just as the war broke out, and the Army rated him 4-F: medically unfit for duty. Instead, he returned to the Forest Service and helped run an experimental farm raising guayule, a desert plant with the potential to replace the natural rubber lost to the Japanese.
The farm happened to be next to Camp Pendleton in California, the main U.S. Marine training base. Therapy on a kinked vertebrae fixed his hand and he enlisted. He served as a machine gunner in the Pacific, including the invasions of Peleliu and Okinawa.
"He eventually made company first sergeant," Bud's son Bill Moore said. "He was four weeks late getting discharged after the war was over because he had to close out all the paperwork."
As horrific as those battles were, Moore's recollections of his time in the war stayed positive. He credited his time as an infantryman for teaching him teamwork and how to find the good in people. And the guy who'd spent three times as many years in the woods as he had in school turned into a wizard at paperwork.
He put those administrative skills to task advancing up the Forest Service ranks after the war, especially in his favorite Bitterroot Mountains at the Powell Ranger Station. Bill Moore helped point out many of the personal historic landmarks, illustrating the change from snowshoes to semi trucks.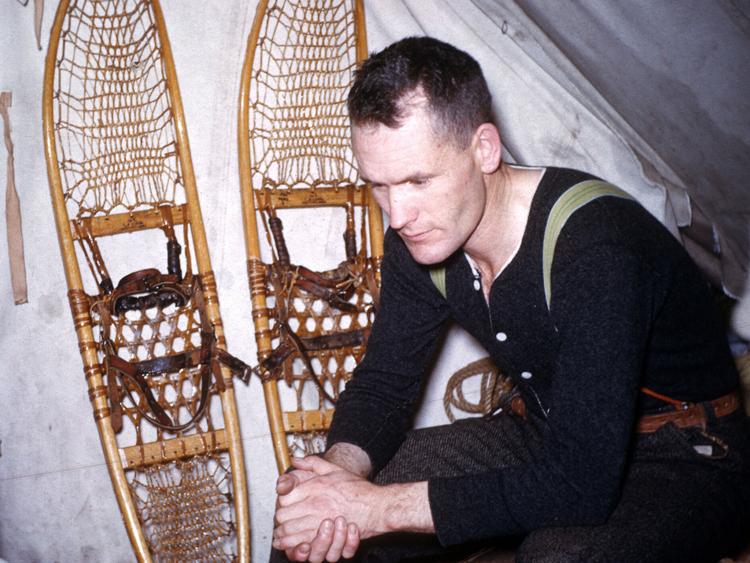 "We filmed some of the video in front of that cabin," Bill Moore said. "It was there before the highway. Now when you stand there, you're worried the semis will suck your wallet out of your pocket when you're standing on the berm."
As a young man, Moore would spend winters trapping in the Lochsa River drainage, bringing out enough furs to buy a brand-new Chevrolet pickup off the lot in the middle of the Great Depression. When he returned to Powell Ranger Station as its district ranger after the war, skills like horsemanship and packing were fading from the Forest Service's administrative resume. Moore adapted by applying his experience with forests and fire to the agency's growing wildfire management challenge.
In the documentary, Moore recalls the long line of leaders hoping for promotion to forest supervisor. He opted for a different route, plunging into piles of data from the nation's atom bomb tests about how wildfire might spread after a nuclear war. He advanced up the ranks of fire and aviation management, helping develop the "let burn" policy necessary to promote forest health.
"He retired fairly young," Bill Moore said. "But he stayed involved with students at Northwest Connections (now Swan Valley Connections) and other things. He could go clear back to when they first opened the Lochsa to logging up through today and how we managed forests."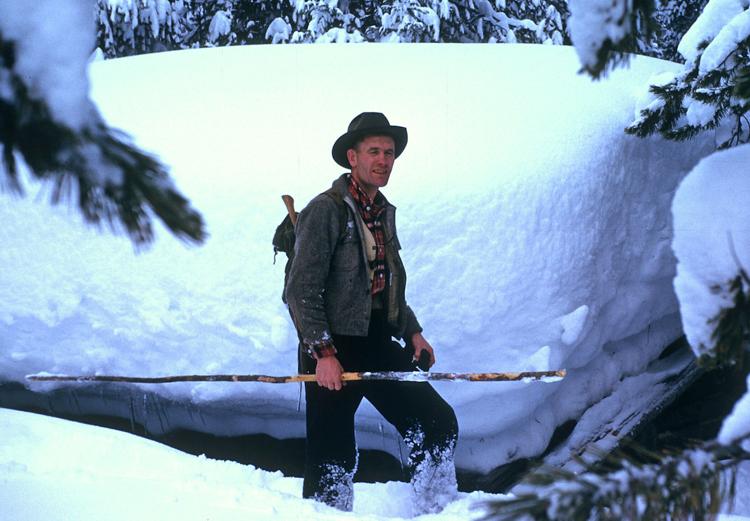 The University of Montana has more than 4,500 photos and numerous audio clips of Moore in its archives. His book, "The Lochsa Story: Land Ethics in the Bitterroot Mountains" has become something of a textbook for wilderness managers and forest policy thinkers.
But it was his porch at Coyote Forest, where Moore would sit on the step and jot observations in an ever-present notebook, where the experience really flowed. Sibley treasured his own time as a family friend soaking up those afternoons, and said he loved hearing them recreated in the hours of audio tape he got to explore.
"That was Bud's place, whether in Condon or in the universe," Sibley said. "I wanted to give folks who never had good fortune to meet him an idea of what his sense of honesty and justice was like, his story-telling ability and his sense of humor. So you could understand what he meant when he said 'I'm a creature of wilderness.' "