If you mess up on stage – you forget a step or a piece of your costume falls off – you're not supposed to react. Keep dancing as if nothing happened.
That's how the week of VIBE USA rolled. This was the second annual Vienna International Ballet Experience USA, a five-day dance competition. Bringing in more than 500 dancers from around the world is bound to have some hiccups, but as Rocky Mountain Ballet Theatre artistic director Charlene Campbell Carey put it: "People say the word 'organization.' It's not that. We're prepared. There's a difference."
"If something doesn't go as planned, then we go with plan B, C, D, E, F," she said.
Flights were delayed for dancers from Portugal, Cuba, California and Colorado. Costumes got stuck in Amsterdam. A dancer's pointe shoes were lost with her luggage. Judges were late to the competition Tuesday morning because of flight delays.
Amidst the chaos, the packed Dennison Theater fell into silence Tuesday as the lights dimmed, the music began and the first dancers stepped on stage.
"I love ballet," said 20-year-old Luciano Baptiste, a Dutch dancer who studies in Vienna. "People don't know what ballet really is, how much power and energy is needed."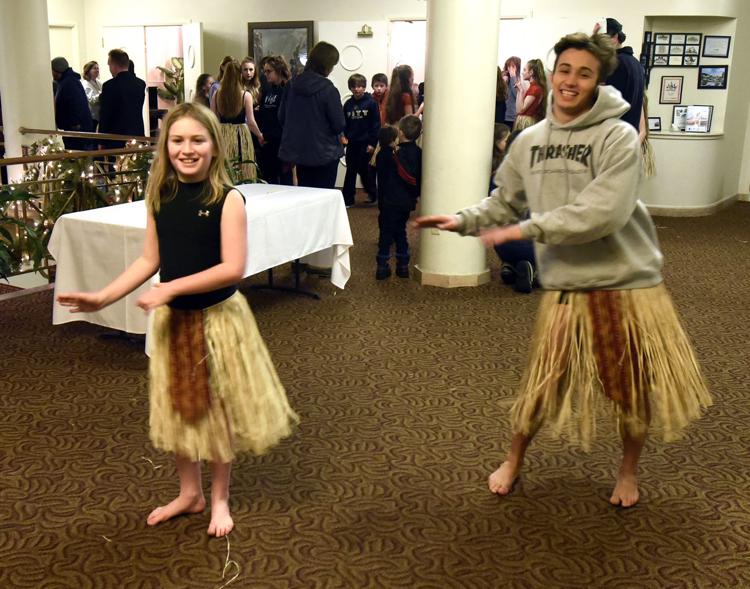 VIBE USA is unlike other dance competitions.
While the competition is the main event, it's not the entire focus. After a day of competition Tuesday, dancers headed downtown for a welcoming party. Montgomery Distillery was advertising hot toddys to warm up. The Florence Building was packed with dancers and the Missoula Youth Symphony. The Top Hat offered square dancing lessons.
The week was interspersed with master classes, lectures, diplomacy events, films and documentaries. It ended with a gala Saturday night at The Wilma.
The dancers stayed with host families. Most had never been to the United States before.
A group of 13 dancers – Italian, Portuguese, Mexican and Brazilian – stayed in three houses tucked in the Rattlesnake. By late Tuesday night, the temporary extended family was complete: the Jenni family picked up the Portuguese dancers after flight delays had stalled them in Seattle.
"Lots of snow," Baptiste said of his first impression of Missoula. "The last white Christmas we had in Vienna was in 2007."
Vienna is where he met his girlfriend, who's also studying dance there. Katy Clay, 19, of Missoula, told Baptiste he should come home with her this year and compete in VIBE.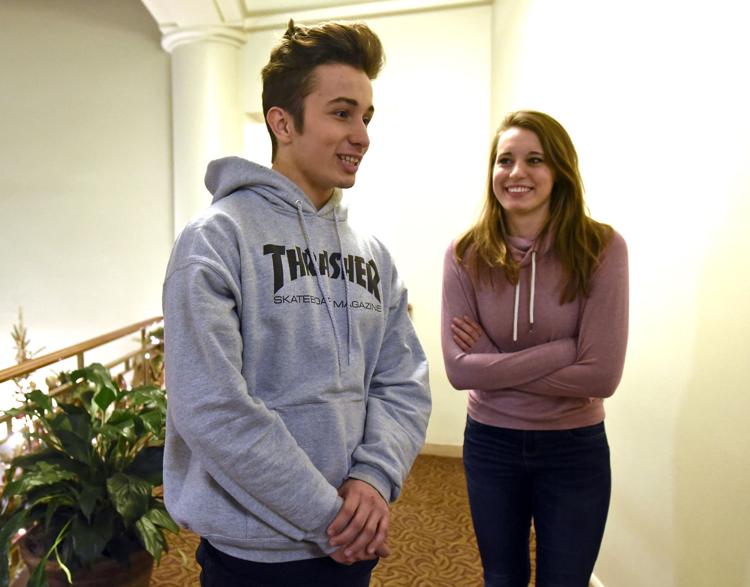 He was struck by everyone's kindness.
"They are so nice. They say, 'Hey, how are you doing? Can I help you?'" Baptiste said. "That's not how it is in Vienna.
"And Vienna is very fashion-forward. When you walk in the city, if you're not in fashion, people look at you really judgy. Here, nobody cares."
Baptiste met Isaiah Kim, another Missoula dancer. The pair became instant friends, and in the matter of a couple of weeks, choreographed a dance that left VIBE audiences in awe. It combined a variety of styles; you could spot contemporary, ballet, hip hop, popping and locking, martial arts and more as the men swirled around each other on stage to "Surprise Yourself," by Jack Garratt.
Baptiste speaks English, but many of the dancers don't. It's a language barrier between the dancers and their host families, but one that each had fun hurdling and finding ways to work around.
"It's the week of pantomime," said Crystal Smith, who's hosting Chinese and Japanese dancers. "It takes a lot of patience on their part dealing with us acting out everything. We want to be welcoming but we don't want it to be a constant barrage of Google Translate."
Smith's dancers found her beer fridge and tried out some local brews (they're 26 and 27 years old). They liked one in particular, telling her they enjoyed the "fish beer." Sounds disgusting, right? Well, using Google Translate on their phones, that's what came out when they plugged in Big Sky Brewing's Trout Slayer.
"I feel like I took my family on a backpacking trip to Europe, but we haven't left Missoula," said Elke Govertsen, part of the Rattlesnake host family enclave.
"I feel like sometimes in Missoula we live in a little bubble. With this we're bringing the world into our bubble."
VIBE USA is in Missoula because of the Rocky Mountain Ballet Theatre.
"We have a school, we already have the family base and we have a tradition of hosting different groups," Carey said.
In 2014, RMBT's participation in Wien Welt Wettbewerb during the ImPulsTanz dance festival in Vienna led to the partnership with VIBE International, which led to RMBT becoming VIBE's United States director and host.
"They said, 'We've never worked with a U.S. company before,'" Carey said. "But we knew we couldn't sustain just a ballet competition here. It has to be relevant."
That explains the layers of events outside the dance challenges.
For many international dancers, this isn't only a competition. It's a way to launch their careers.
"Many have been to competitions where there's this intense pressure to win," Carey said. "Their careers ride on how well they do. Often, Americans just go home, have a hamburger and start again tomorrow.
"You may not win the grand prize, but you can start your career here."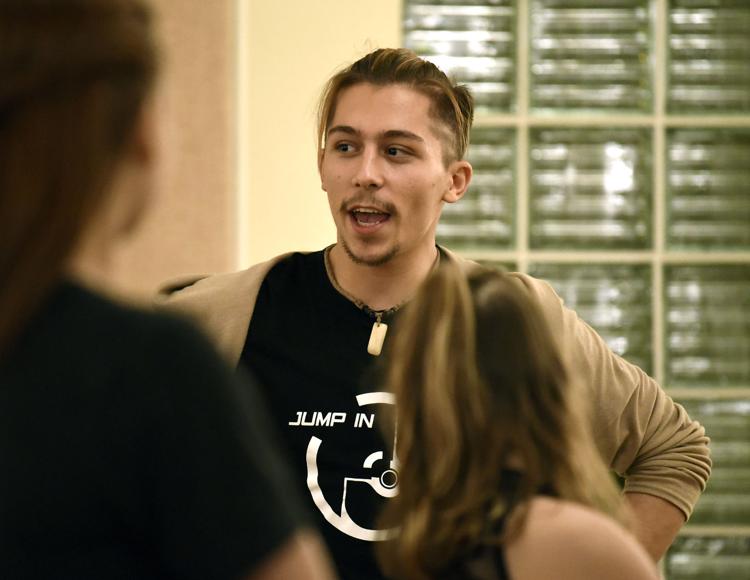 You have free articles remaining.
Last year's VIBE was life-changing for Dandara Amorim Veiga, from Brazil. She came here with just a few dollars in her pocket.
"A lot of people get here on fumes, hope and talent," Govertsen said.
After winning VIBE's grand prize last year, Veiga went on a full scholarship to study in Portugal and then to the prestigious Alvin Ailey American Dance Theater in New York.
"She is thoroughly on a path to a professional career," Carey said. "She has to make money to send home to Brazil."
Veiga had a slight hiccup getting here last week: she was re-routed to Kalispell. Luckily, "one of our dads" drove up there to get her, Carey said.
For many dancers, the cost to get to Missoula is "astronomical." That's if they can even come. Many visas were denied this year, Carey said, including those of Romanians, Russians, Cubans, Chinese and Mexicans. Why? Carey tilted her head and gave a knowing look. "The political climate."
"It's very important what happens here," she said. "Every single person here returns home with their first impression of the U.S."
But in the thick of the competition, politics don't matter. Where you come from doesn't matter. On stage, it's impossible to tell who can and can't speak English.
That brought one mother to tears.
"Every political article, everything I've seen over this past week, it's all washed away by this," Ally Earnest said, wiping away tears after dancers performed at the Florence on Tuesday night. "There's none of that here."
Govertsen was not part of the dance world until last year's VIBE.
She and her husband, Pauly Donaldson, decided to take their boys to watch. It changed their lives, too.
Dimitri and Boone Govertsen-Donaldson, 11 and 14, respectively, started taking dance. On Tuesday, they took to the stage – Boone in a hip-hop piece, Dimitri in hip-hop, salsa and a group dance.
"I think we've lost Dimitri completely to dance," Govertsen said.
Dimitri's sixth grade Washington Middle School class came to support him. Though he's been dancing only a year, he barely missed a beat, the concentration obvious on his face.
His salsa duet with 10-year-old Anniyah Pheil was choreographed by Walter Barrera, a VIBE executive assistant, choreographer and coach. Barrera grew up in Mexico, but lives in Los Angeles today. This year, he's staying with the Govertsen and Donaldson family.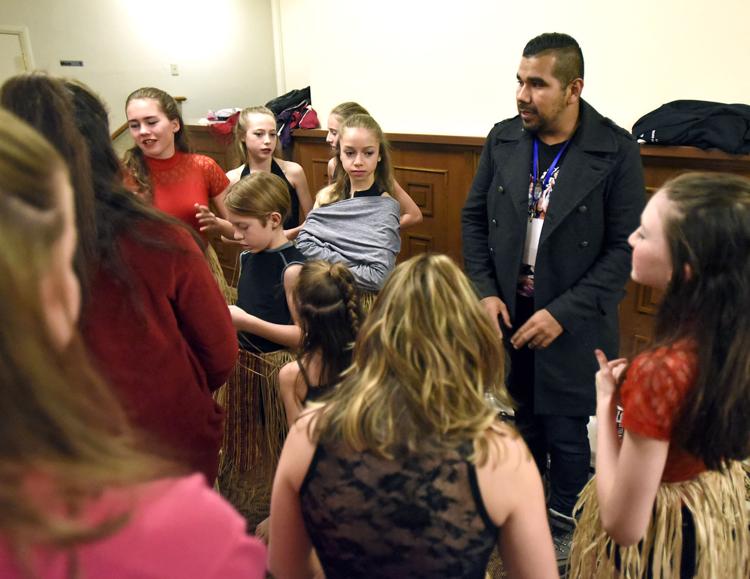 Dimitri met Barrera at VIBE last year, and they instantly became buddies. Barrera came back to Missoula this summer to help lead a VIBE summer workshop. That's where the salsa duet choreography began.
"Since then it's been Walter quotes," Govertsen said.
Tuesday night, Barrera gave the Rocky Mountain dancers a pep talk before performing their Lion King-inspired dance at the Florence. "No moving," he warned some wiggly girls, whose grass skirts were shedding outside the Governor's Room.
"Break a leg," he told the group, the common encouragement for dancers. ("Good luck" is said, in fact, to be bad luck).
"If you fall, I'm going to laugh at you," he grinned as the dancers giggled.
No one fell. Each dance wowed the crowd – a traditional Balinese dance; Eskista, an Ethiopian shoulder dance; a young ballerina playing the violin and then dancing, violin and bow in hand; dances from Tuesday morning's competition; and a trio of Mexican tap dancers who got the audience clapping and cheering.
"I like the freedom that dancing gives you," Clay said. "It takes so much effort and years of work. But you can let go of all your stress, any pain in your body. It's a feeling unlike anything else I've ever experienced."
The performances ended and another class began. Los Angeles dancer Joshua "Kasper" Horton led a hip-hop lesson. Romanian dancer Radu Domsa and his dance assistant Alina Ciceo taught breakdancing.
"Keep the knees bent," Horton told the class of 30, made up of VIBE dancers, parents and community members. "This is hip-hop. Stay down here, you feel me?"
Whereas ballet is fairly rigid and centered in the torso, hip-hop varies by the person. It's centered lower, toward the ground, and expression and musicality matter more than technique.
"Hip-hop accepts everyone, no matter what," Horton said. "You don't have to have the best technique. You have to have a story. We dance to express."
After the group competition in the open category wrapped up Tuesday afternoon, Dimitri and Boone headed to the audience to hugs and cheers from their family.
Barrera found Dimitri and gripped the young boy's shoulders.
"I'm so, so proud of you."