Whether shopping for the things you need, or simply feeding a need to shop, Missoula has a bounty of businesses ready to help you find anything and everything. Take some time to treat yourself to all that the local vendors have to offer.
Spice up your sex life, or at least get a good laugh, with an adult shopping trip to one of these prurient purveyors.
2. Fantasy for Adults Only
---
Missoulians say that these are the best shops to snag the best deals on some new duds.
3. Restyle Clothing Exchange
---
When you want to get something new to you, but with a little history attached, check out the stock at one of these second-hand stores.
---
Is your refrigerator running? If the answer is no, you might need to make a trip to one of these popular appliance stores.
2. Lowe's Home Improvement
---
They say that beer is proof that God loves us and wants us to be happy, and the selection at these stores is proof that Missoula loves its beer.
1. Orange Street Food Farm
2. Worden's Market and Deli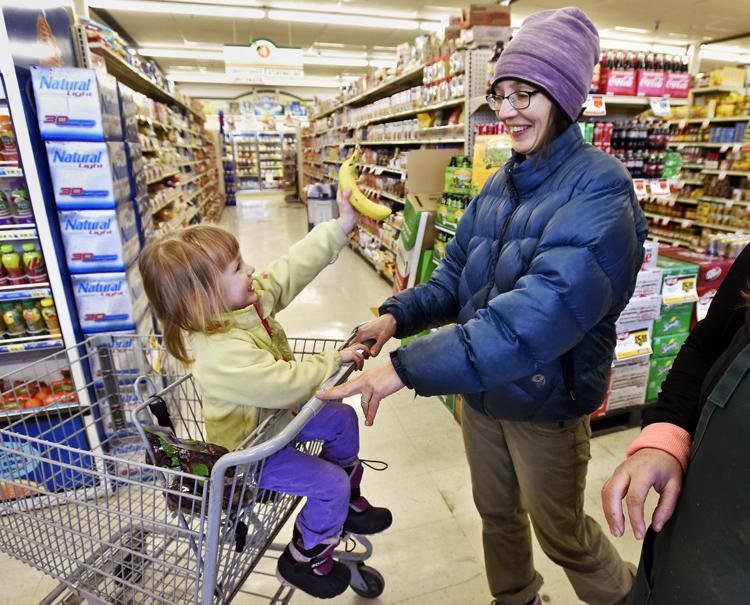 ---
For the many Missoulians who prefer to put their feet to the pedal, rather than the pedal to the metal, these bike shops are the local favorites.
---
When you want to feel pretty, oh so pretty, stop in one of these clothing boutiques to scratch that fashion itch.
---
Maybe you know a kid who deserves a special gift. Maybe the kid in you deserves one too. Either way, you can find tons of toys at these local shops.
---
When everything else is closed and you're desperate for some gas, a drink or a small grocery run, where would you be without the aptly-named convenience store?
---
For all the makeup that your heart, or wallet, desires.
2. Smooch Cosmetic Boutique
---
For a quality shopping experience with helpful staff, voters picked these stores for the best in customer service.
3. Missoula Fresh Market and Costco (tie)
---
If you're one of the over 60 percent of people who require vision correction, these Missoula eyeglasses shops have what you need to see clearly.
1. Rocky Mountain Eye Center
---
If your best gal still has a lonely dried rose saved from the last time she got a bouquet, it's probably a sign she isn't getting flowers often enough.
1. Bitterroot Flower Shop
---
Take your fishing hobby to the next level with gear from these top-voted fly shops.
1. Grizzly Hackle Fly Shop
3. The Missoulian Angler Fly Shop
---
Sometimes it's nice to have a couch that didn't come from Craigslist.
1. Wagner's Home Furnishings
---
There's a 120 days in Missoula's frost-free growing season. Take advantage of every one with hearty herbs, vibrant veggies, and blooming beauties from these top gardening stores.
1. Caras Nursery and Landscape
3. Montana Ace Fancy Plants
---
Get your Griz on with gear from these retailers.
1. The Bookstore at the University of Montana
---
Everybody's gotta eat, and unless you're growing your own you'll need a good grocery store to help stock the kitchen.
2. Rosauers Food and Drug
---
Whether it's a major overhaul or a simple do it yourself project, pros and popcorn lovers alike rely on these hardware suppliers.
2. Lowe's Homes Improvement
---
It only takes a few personal touches to make a house feel like a home. Find the perfect conversation piece at these picks for best home accessories.
1. Cost Plus World Market
2. Real Deals on Home Decor & Boutique
---
Sometimes jewelry can help say the things there are no words for. Get glammed up with help from these top jewelers.
2. Rogers & Co. Fine Jewelry and Design
---
When the little ones grow so fast that you can hardly keep up, these top retailers have got you, and your tot, covered.
---
As Ogden Nash once quipped, "Candy is dandy, but liquor is quicker." Satiate your adult sweet tooth with one of these purveyors.
---
Did you know that a mattress gains weight over time as it absorbs moisture and dead skin cells? Maybe it's time for a replacement.
1. Denver Mattress Company
---
There comes a time in a young man's life when he realizes there's more to a wardrobe than the same five T-shirts and two pairs of jeans.
2. Murdoch's Ranch & Home Supply
---
Whether you're looking for two fast wheels or four powerful ones, get geared up at these dealers.
1. Grizzly Harley-Davidson
---
Missoula loves its music, and the voters love Rockin' Rudy's.
2. Morgenroth Music Center
---
Ah, new book smell. Almost as distinctive as new car smell.
---
For the best deals on the newest models, voters chose these car dealers.
2. Lithia Toyota of Missoula
3. DeMarois Buick GMC Mercedes-Benz
---
When you just gotta get out on those rivers somehow, check out the gear at these top paddle shops.
1. Bob Ward's Sports & Outdoors
---
Pawnbroking is one of the world's oldest businesses. In Missoula, you can rely on these guys to get a quick loan or score a good deal.
---
What's new, pussycat? Hopefully the litter in that litter box. If it's time for a change, better get to one of these pet shops pronto.
3. Murdoch's Ranch & Home Supply
---
Bring out your inner Beethoven with fine instruments from these sellers of sound.
1. Morgenroth Music Center
2. Electronic Sound & Percussion
3. Greg Boyd's House of Fine Instruments
---
Get some boots made for walkin', climbin' or simply for lookin' good.
---
When you shop locally, everybody benefits. For every $100 spent at a locally owned business, $68 stays in the community; compared to only $43 from shopping at a national chain.
---
Don't hit the slopes without first hitting up one of these ski shops.
1. Gull Ski and Snowboard
2. Bob Ward's Sports & Outdoors
---
The inventor of the snowboard initially marketed it as the "snurfer," combining the words snow and surfer. Whatever you call it, get everything you need at these shops.
1. Gull Ski and Snowboard
3. Bob Ward's Sports & Outdoors
---
SPORTING GOODS STORE/OUTDOOR EQUIPMENT STORE
When you've got to get outside, you've got to get geared up first.
1. Bob Ward's Sports & Outdoors
---
If you can't find it at Rockin' Rudy's, it might not exist. Or, maybe it's hiding out at one of Missoula's other favorite gift stores.
3. The Green Light / Cost Plus World Market (tie)
---
For books both new and used, the Book Exchange is the top destination for Missoula's bibliophiles.
---
It doesn't have to be brand new to be new to you. Get some fresh wheels at these favorite used car dealers.
---
You can't judge a book by its cover, but you can judge these stores' creativity by their whimsical window displays.
1. Noteworthy Paper & Press
3. Cloth & Crown / Red Rooster (tie)
---
Wine has been a staple of civilization for thousands of years. Take part in the tradition with superb selections from these wine vendors.
1. Missoula Wine Merchants
2. Worden's Market & Deli
---
For fine feminine frocks, Missoula's voters prefer these stores.