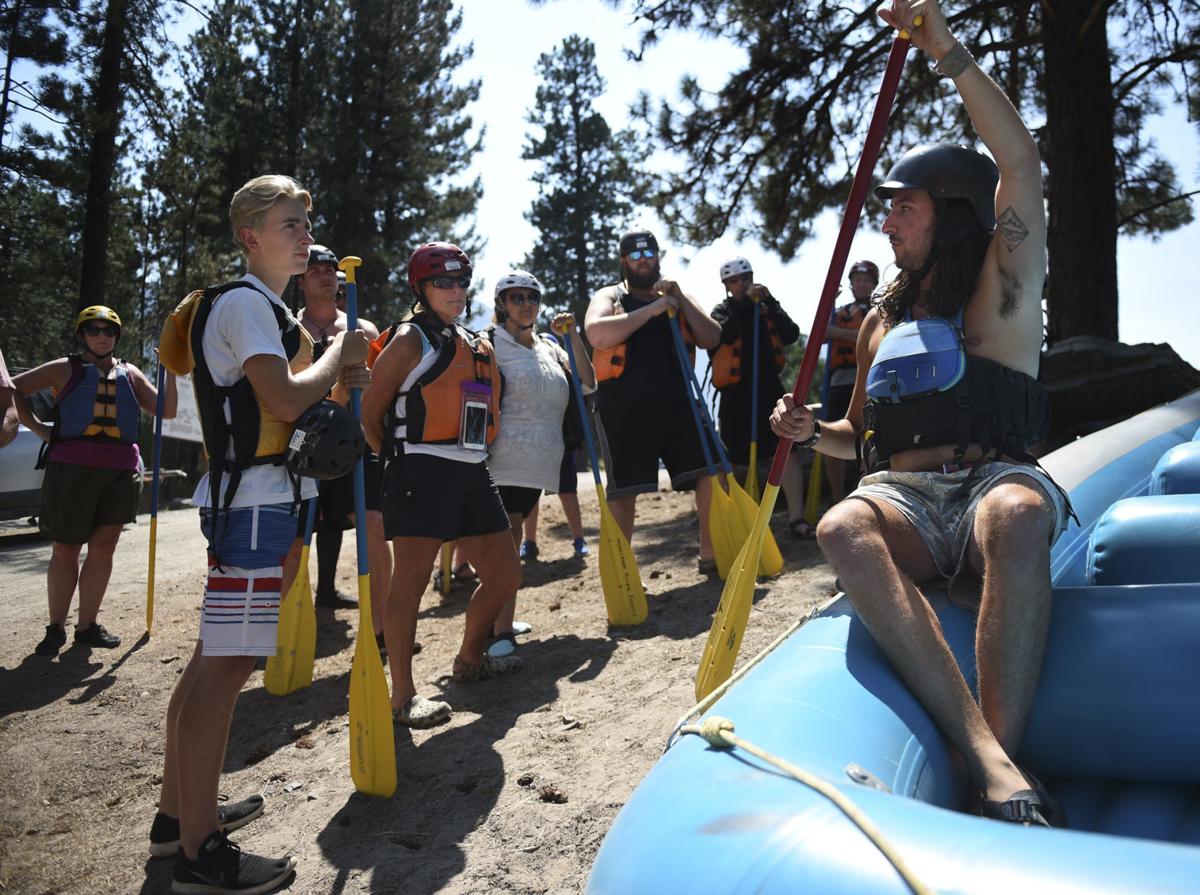 Outdoor recreation in Montana generates $7.1 billion in consumer spending, a staggering number that exceeds the value of all the state's agricultural crops and poultry products combined at $4.3 billion.
That's according to Rachel VandeVoort, the director of the state's new Office of Outdoor Recreation. She stopped by Draught Works brewery in Missoula this week to talk about growing the outdoor recreation economy and the importance of protecting public lands and waterways.
She said the outdoor recreation economy accounts for more than 71,000 jobs in the state, which makes it one of the largest sectors of the economy.
"Those jobs generate $2.2 billion in wages and a lot of money, $286 million every year, in state and local tax revenue," VandeVoort explained.
She noted that a study by the nonprofit research organization Headwaters Economics in Bozeman showed that Montana's economy is outperforming the U.S. overall in some key areas.
"Montana outperforms the rest of the nation in personal income growth, which grew by 49 percent here over the last 15 years compared to 30 percent nationally," she said. "And there's a real connection there to public lands."
The study by Headwaters Economics showed that Montana counties with a higher share of public federal lands have economically outperformed counties with a smaller share of federal lands. They all have higher population growth, higher employment, higher personal income and higher per capita income.
A report from the Bureau of Business and Economic Research last year found that the state's outdoor recreation opportunities play a big role in allowing technology and manufacturing companies to attract and retain talented workers here. The tech and manufacturing industries in Montana generated nearly $1.7 billion in revenue last year.
Nationally, VandeVoort said the outdoor recreation industry accounts for 2 percent of the U.S. Gross Domestic Product, which is larger than mining and extraction at 1.4 percent and utilities at 1.5 percent.
Montana was the fourth state in the nation to create an office late last year with the sole purpose of boosting the outdoor recreation economy. Since then, seven more states have followed suit.
VandeVoort, a Whitefish native and former river and fishing guide, was hired to lead that effort. The $200,000 worth of taxpayer dollars for the program was not created through new taxes but was appropriated from the existing Big Sky Trust Fund program through the Department of Commerce.
The office has several goals, including advocating for the outdoor rec industry, conserving and stewarding public lands, and creating an environment to innovate, develop, test and use products and services that will elevate the industry.
VandeVoort is visiting five breweries across the state in partnership with the Montana Brewers Association.
Bryan von Lossberg, a Missoula City Council member, attended the meeting on Wednesday. He said one way that Missoula could capitalize on the 12 million tourists who come to Montana every year is by enacting a local option sales tax on rental cars and hotel rooms. He said that the bed tax in place now primarily goes towards marketing the state to tourists, but he would like Missoula to capture more from visitors. Right now, state law only allows small towns like Whitefish and Red Lodge to enact local option sales tax laws, but he'd like to see that changed.
"Whenever I have friends visit from out of town, they always talk about how cheap it is here for them to get rental cars and hotel rooms," he said.
Matt Leow, the executive director of the MBA, said that the state's craft beer brewers are invested in maintaining clean waterways and access to public lands.
"The craft beer industry is closely tied to the outdoor recreation industry," he said. "Along with barley, hops and cool, clean water, outdoor recreation is an important ingredient of Montana craft beer."
Leow said public lands and recreation help bring visitors to the state.
"And while they're here they want to stop and check out a craft beer," he said. "The tourism industry helps support the brewing industry as well."
There are 77 independently owned breweries in the state, and at least 10 more are on the way. In Missoula, Conflux Brewing Co. and Gild Brewing are set to open this summer.
"Montana has the most diverse and robust outdoor recreation economy in the nation thanks to the historically deep commitment of state leadership to conserve public land and water for a broad range of outdoor activities," she said. "Our state leadership has a proven record of continuing to expand access to those resources."
She said that access to healthy public land and water are a valuable part of Montana's heritage.
"They form the backbone of Montana's, and the country's, future economies," she said.