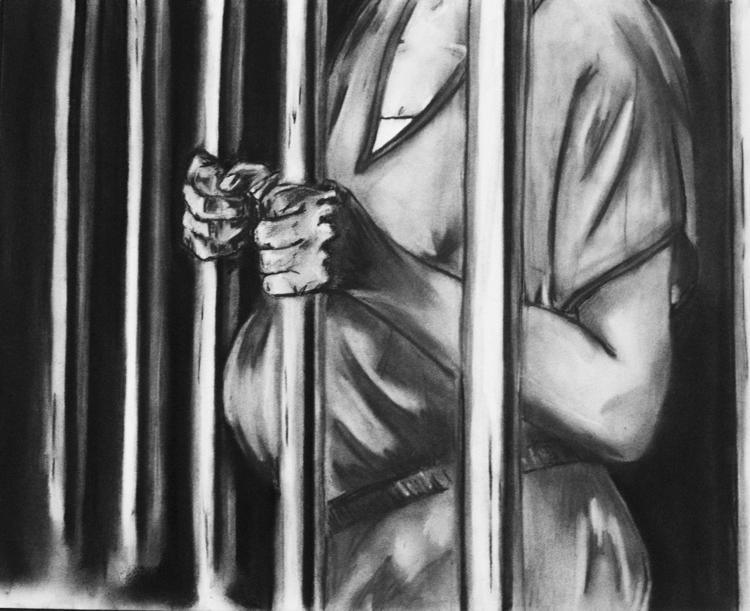 Frank Garner doesn't love incarceration the way he used to.
He is still "a big fan of putting people who do bad things in jail," but the Republican legislator from Kalispell has begun to see flaws in that approach, particularly when it comes to drug abuse.
Garner, the former chief of the Kalispell Police Department, is now head of security for Kalispell Regional Healthcare. Spending more time in hospitals, Garner said he has seen a large increase in the number of pregnant women with chemical dependency.
He said he's realized more and more that putting them in jail doesn't seem to help. Despite the legal consequences and the risks to their children, the women rarely stop using drugs, he said.
Heroin violations have increased 1,557 percent since 2010, according to Montana Department of Justice data. Research has found that the majority of those users started by abusing prescription painkillers, a close chemical cousin. The number of infants exposed to narcotics during pregnancy has also skyrocketed, as has the number of children removed from their families because of parental drug use. 
The solution, Garner said, is not found exclusively in jail.
"If we keep doing what we've been doing, we shouldn't expect a different result," Garner said.
In 2016, 70 percent of women sentenced to the Montana Department of Corrections were placed in private, contracted treatment facilities.
Pregnant women also face the real possibility of having their children taken away after they give birth. As a result, women are discouraged from asking for help at the time when research says they have the best chance for getting off drugs: during pregnancy.
"If their drug dependency is treated as criminal behavior, and women know that, they're going to hide and try to manage on their own," said Kelly Ray Knight, a medical anthropologist at the University of California-San Francisco.
But women who try to quit alone, without medical support, are less likely to succeed. And withdrawals are dangerous for a fetus, particularly as women struggle to quit and relapse, repeatedly. 
Even treatment can be tricky.
Steve Kandall, the former chief of neonatology at Beth Israel Medical Center in New York and author of the book "Substance and Shadow: Women and Addiction in the United States," said many medical professionals still view addiction as a moral failure and personal choice, rather than an illness demanding medical care to manage.
"If your concept of treatment is abstinence, then you're probably going to be dealing with the criminal justice system," Kandall said.
Treatment isn't up to standard within the criminal justice system, either. The Montana Women's Prison and most jails in the state do not offer medication-assisted treatment to pregnant drug users in spite of what most experts agree are best practices. Instead, inmates are forced to detox without the help of Suboxone or similar drugs, triggering withdrawals that can be dangerous for the fetus. Many women also are not provided prenatal care or are restrained during delivery, according to a 2013 review of public records by the Montana ACLU. 
Barry Zuckerman, a pediatrician at Boston University's School of Medicine, has studied the biases that many health professionals, particularly those who work with children, hold against pregnant women who use drugs.
"They don't like (the women). They are angry at them. That's understandable, but it's not helpful," Zuckerman said.
Stigmas in the medical and legal systems are rooted in the idea that addicted women are not just harming themselves, but also another life. As a result, some states have made it a crime to use drugs during pregnancy.
Laws originally drafted to protect women from domestic violence sometimes are used to prosecute them instead. And laws created to punish child abuse are stretched to charge women who use drugs during pregnancy.
In 2014, Ravalli County prosecutors, who have become known for aggressively pursuing drug convictions, charged a 21-year-old woman with criminal child endangerment after she tested positive for opiates, minor tranquilizers, and marijuana while 12 weeks pregnant.
"The reality for some of these women is the need for drugs is stronger than any maternal instinct they have," said Deputy County Attorney Thorin Geist, according to the Ravalli Republic.
Geist declined multiple interview requests to discuss the case.
The fear of criminal charges leaves Montana's pregnant drug users with a choice: Seek treatment and risk jail time and the loss of their children, or manage their addiction alone without professional help.
Reed Perrezze, like many other women, chose the latter.
During both of her pregnancies, Perrezze used opioids and methamphetamine. She said she first experienced meth when she was 12, after an adult she knew injected it into her neck.
When she was a teenager, Perrezze's father brought her to the Rimrock Foundation in Billings for treatment, but she said she was kicked out for inhaling canned air duster, which gives euphoric and occasionally hallucinatory effects.
Perrezze's father was awarded custody of her first child soon after the birth.
She lived in a tent outside her hometown of Anaconda, dealing drugs and accruing eight felonies for crimes including drug possession and cashing bad checks. She dreaded visiting doctors, fearful they might discover her habits and report her to police.
"The way the doctor talked to me … I was inhuman," Perrezze said.
Pregnant again in 2015 and still homeless, Perrezze avoided prenatal care. That same year, she was arrested on drug and other charges, and sentenced to court-ordered treatment, the first time she was in a program since the failed attempt as a teenager. She completed it and sobriety stuck.
Today, Perrezze has custody of both daughters. She is studying psychology at the University of Montana and has been sober for more than two years.
Despite evidence that jail may not be the best solution for pregnant drug users, many Montana leaders remain hesitant to change law enforcement tactics.
State Attorney General Tim Fox has made it a priority to fight Montana's drug problem, launching a statewide initiative to discuss solutions in schools, hospitals and courts. He also successfully lobbied legislators for money to create a new law enforcement team to go after drug traffickers. Many other programs, however, including social services that are often paired with addiction treatment, saw funding cuts.
Fox, like Garner, said he wants a multifaceted approach to battling addiction, including short-term goals to improve education and prevention. Although he said he is "not familiar with those particular laws," Fox said there "very likely would be circumstances" in which it's appropriate to charge a woman with a crime for using drugs during pregnancy.
"It's something we need to revisit going forward in time," Fox said. "Whether or not we're doing the right things."