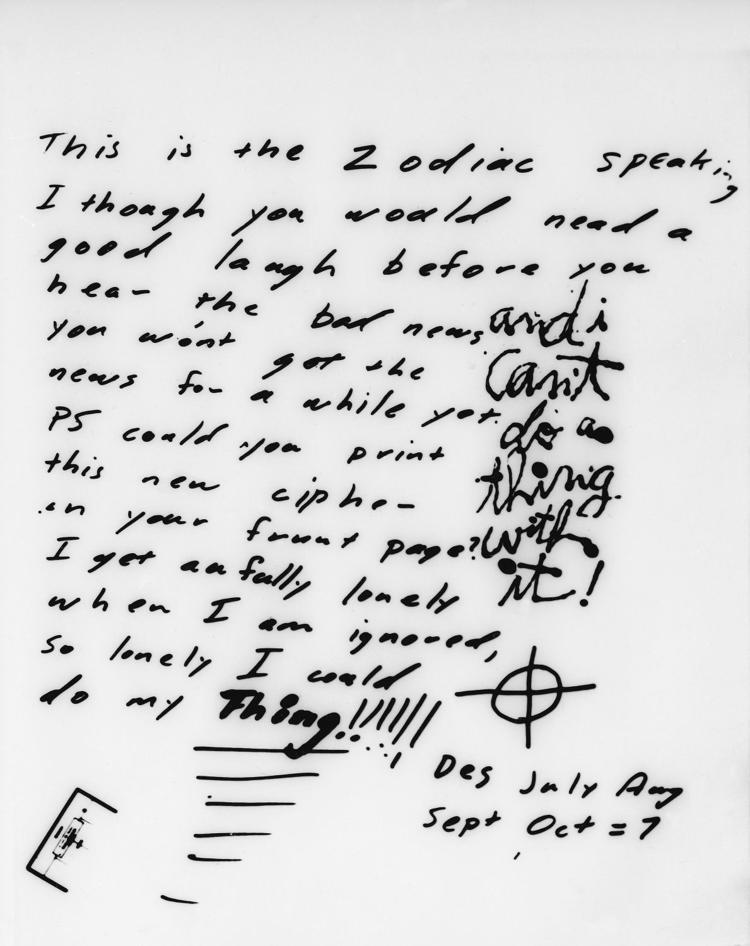 47 years unsolved
A mysterious serial killer terrorized San Francisco in the late 1960s - early 1970s, killing between five and seven people and possibly many more. He called himself the "Zodiac."
The victims were killed in random shootings, some women and some men.
The first victims were a young couple in a lover's lane. Another victim was a college student, another a taxicab driver. The cases were not connected until nearly a year after the first murder, when local newspapers started receiving letters and cryptograms. The Zodiac demanded that the letters be placed on the front page, or he would kill more people.
In these letters, he claimed to have killed 37 people.
The Zodiac allowed himself to be seen by five witnesses during his attacks. He was described as a slightly overweight, 5 feet 8 inches tall man of 35-45 years.
The public flooded police with more than a thousand tips, and all were checked, causing hundreds of fruitless investigations.
The Zodiac became frustrated, and sent a Christmas message to an attorney asking for help. Enclosed was a bloody scrap of the shirt from the taxicab driver.
The Zodiac was never found, although several people claimed they were him.
After a decade of quiet, another wave of murders began on San Francisco trails. Seven hikers were found dead on area trails in less than two years. 
Were those murders also committed by the Zodiac? We may never know.
---