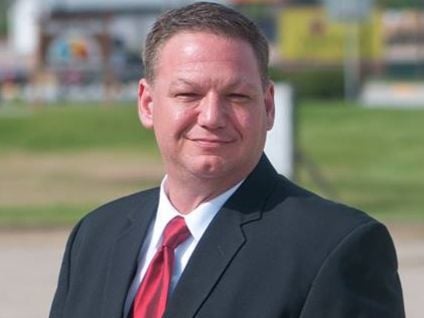 What is your strategy to balance the state budget? What taxes, if any, would you be willing to increase? What services, if any, would you be willing to cut? Should social service costs move to local governments?
It's blatantly apparent that the governor was very wrong on calling the last special session. It's shameful some of our most vulnerable citizens got services cut or stopped altogether. Our future budget looks very stable if we fund at current levels. If anything, we should seize this opportunity to take a micro look at our expenses and return money back to the taxpayer. Just because we have money doesn't mean we should spend it. If Ballot Initiative 185 or 186 pass that would cause a significant burden to Montana taxpayers. I would encourage everyone to fully understand both.
In 1992, the state paid 76 percent of the cost of public higher education in Montana. In 2018, the state is paying 38 percent. What portion of public higher education should the state fund, and why? Should it be closer to 38 percent or 76 percent? Please be specific.
Whether being funded locally or as a state is moot. Either way, we as taxpayers are footing the bill! Obviously, higher education is very important to train workers for a better life. We also need to make sure workers have opportunity here in Montana. Funding of colleges is going through the roof. How much of that money are we paying is benefiting out-of-state recipients? Is that money being spent efficiently? Do trade schools see as much benefit as colleges? I will advocate for us the "taxpayer" and our students with the tremendous debt they also incur.
How do you plan to address the housing affordability crisis in Missoula and other urban areas in Montana where job growth is attracting more people but housing scarcity is driving up rents and home prices and wages are not keeping pace?
This is a severe problem here in the Bitterroot. Our average citizen and elderly are suffering. First, as your senator I will look at ways we can reduce taxes as that is a direct reflection of ongoing affordability. People are being taxed out of their homes. Second, we have to address wages. I believe we can do that through encouraging businesses to come and prosper locally. If we don't deal with this issue now we will become a "bedroom" community, not an economic one. Our economy as a country is booming and we need to monetize that locally.
What role should state government play in managing federal public lands, and how should those activities be paid for?
I believe in keeping all public lands public and would never support selling those lands. There are a variety of issues that need to be looked at. We should have a "study" from Montanans that includes all stakeholders. I believe the more local input we have on these issues is essential. Too often, out-of-state interests are trying to influence what happens here locally. Too often us "Bitterrooters" are not being included in the decision-making process. I'm tired of policy and politics getting in the way of common sense. Once a study is complete we can make an informed decision.
What do you regard as the most urgent problem facing Montana, and how do you propose dealing with it?
Income equality and lack of higher-paying jobs. We need increased focus on trade jobs; also, the courage to embrace technology. It's becoming impossible for our youth and elderly to afford living in Montana. Government isn't serving the people as it should, making life difficult for our families, workers, and small businesses. Montana has one of the fastest growth rates of income inequality and we continue to see lower- and middle-class earners' piece of the pie shrink, while seeing a push for tax hikes and growth in state government. That is not the kind of growth we want or need.