Trinity Balyeat wants to be the first in her family to graduate from college.
Balyeat, a recent graduate of Bozeman High School, plans to attend Montana State University in the fall to study criminology and eventually attend law school. In the spring leading up to graduation, Balyeat spent hours every week in Bozeman High School's College and Career Center applying for scholarships and financial aid and navigating the "maze" of MSU's website.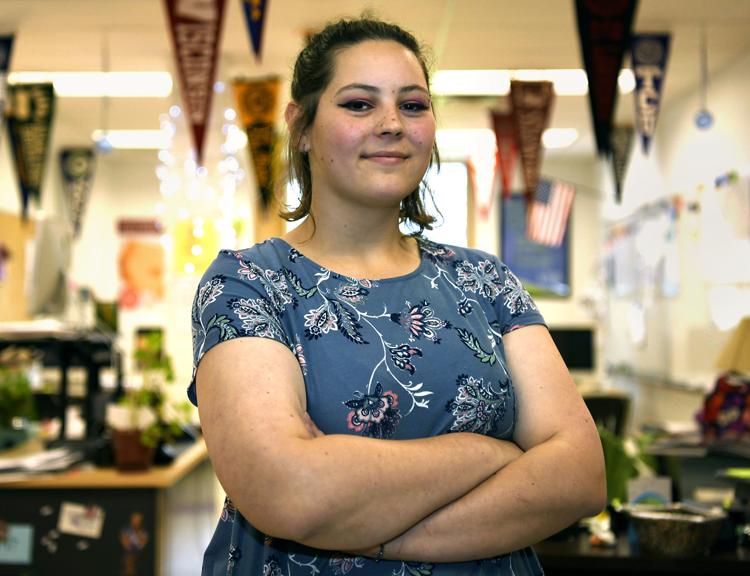 Lauren Covington, the coordinator for the College and Career Center, helped Balyeat through the process by providing scholarship applications, answering questions and even making sure Balyeat knew she had to accept her financial aid award letter.
Balyeat was able to secure a tuition-free freshman year at MSU, but not all students in Montana have access to the same level of advising or resources — and many falter in trying to cross the bridge from high school to college.
Educators say that academics are only part of the picture when it comes to graduating students and that they need to make sure students' basic needs — like food, shelter and emotional support — are met before they can focus on retention.
"We don't just look at academics here," said Billie Jo Juneau, the principal of Browning High School. "We really do the social and emotional support because you can't have one without the other."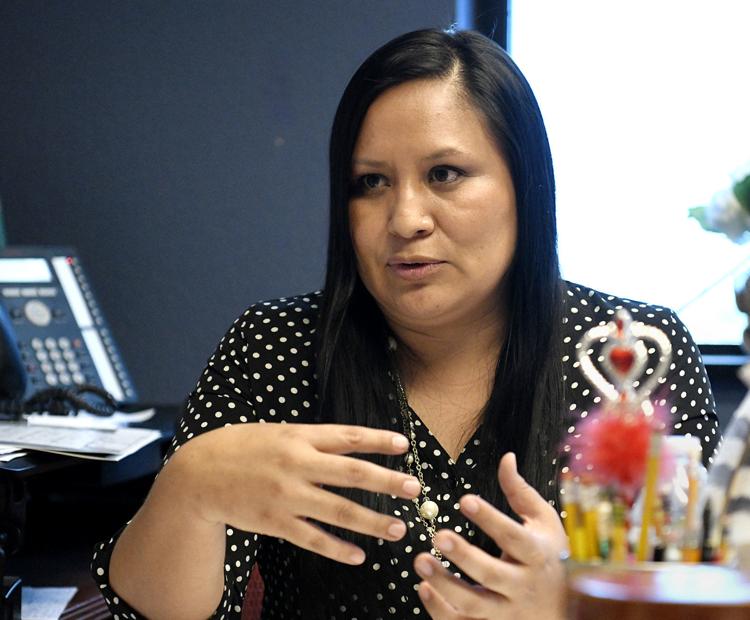 In recent years, Montana has pushed to graduate more high schoolers. In 2010, the former state superintendent launched the "Graduation Matters" initiative, which has been replaced with a similar initiative called iGraduate under Superintendent Elsie Arntzen.
While Montana's high school graduation rate has increased over the years — from 82.17% for the 2010-2011 school year to 86.39% for the 2017-2018 school year — the state decreased requirements in math, and the majority of the state's graduates are unprepared for college. 
Only 33% of Montana's students achieved the Montana University System's required minimum ACT score of 22, according to state data from the 2017–2018 school year. Native American students scored 16.1 on the test, and white counterparts scored 20.1.
That means students may not be admitted to the state's universities, or they may have to take remedial education courses before they can work toward their degree. And educators and students say math is one of the biggest obstacles for students entering college. 
You have free articles remaining.
"The math has and continues to be an issue at the secondary level as well as at the post-secondary level," said Angela McLean, who works on K-12 partnerships in the Montana Office of the Commissioner of Higher Education. 
Montana is the only state that requires only two years of math for students to graduate high school, although the Montana University System admissions requirements mandate a minimum of three years.
The state previously required three years of math, but lessened that requirement in 2012, right as the state began focusing more on increasing high school graduation rates. Individual school districts may choose to require more than two years, but math remains an obstacle for many students.
McLean said the state offers the ACT to all juniors, which gives them a year to improve and retake the test before college so they don't have to do developmental math when they get on campus. 
"If they have to take it, the statistics are very low that they will stay on to complete their degrees," McLean said.
McLean also said the state created a co-requisite design for students to take their developmental math while also taking college math.
Meanwhile, state officials are working on forming a bridge between the state's secondary and post-secondary educational institutions. 
Commissioner Clay Christian said the university system and the Office of Public Instruction (which oversees the state's K-12 education) just hired jointly for the first time one position that will work for both agencies. The university system also is working with the state Department of Labor and Industry. Christian said the state is hoping to find students, starting in the eighth grade, and get them into career tracks that ultimately yield high-paying jobs in Montana and solve workforce shortages.  
Few high schools currently keep data on how their students fare following graduation, according to school administrators.
The data aren't promising for districts that keep track. Despite close proximity to the University of Montana campus, only 41% of Missoula County Public Schools' 2016 high school graduates enrolled in college the fall immediately following high school, according to a report the district commissioned.