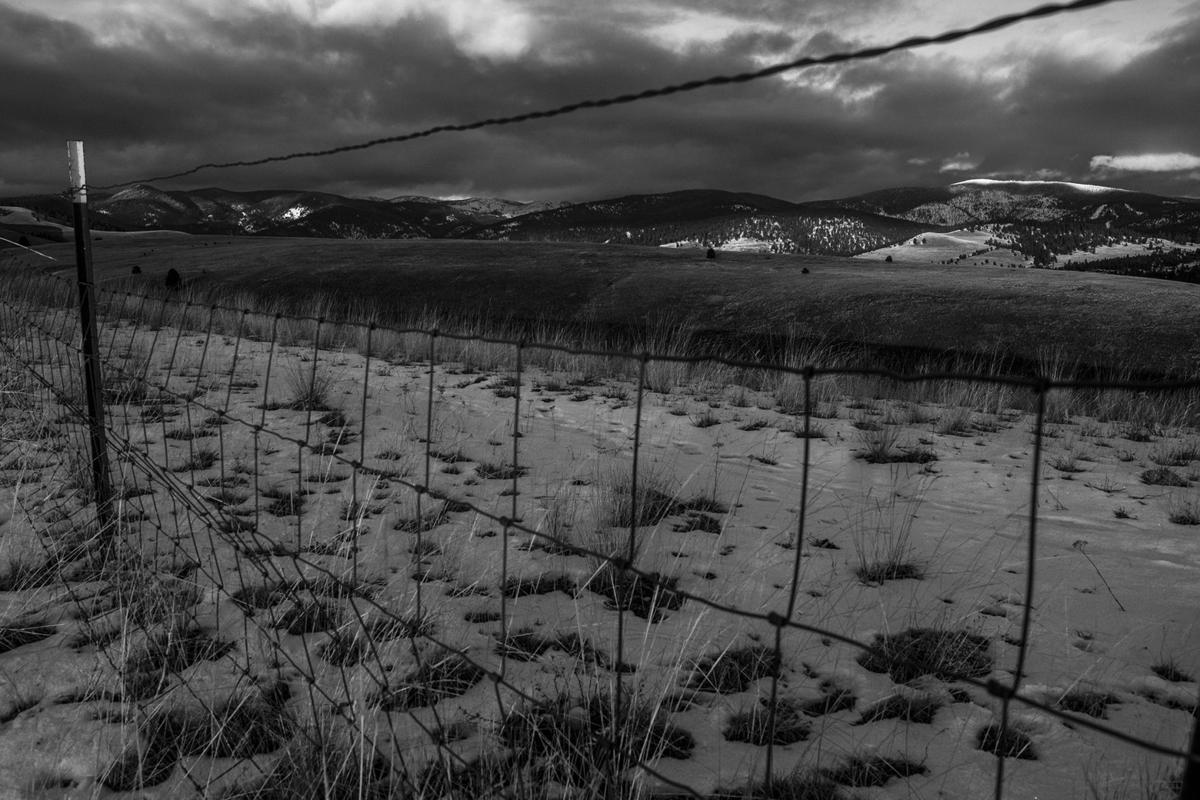 David Naugle asked his virtual audience to close their eyes and think about nature.
The University of Montana wildlife biology professor said for most people listening to City Club Missoula's "Adventures in the Wild" forum, the exercise conjures memories of time spent on public lands. Perhaps a camping trip in Glacier National Park, or an once-in-a-lifetime fishing expedition to the Scapegoat Wilderness Area. Fewer people tend to think about private lands, although Naugle suggested the integration of the two are critical to wildlife conservation.
"It's the melding of public and private lands that together support the greatest pronghorn migration in the world from Saskatchewan to Montana's Missouri River Breaks and back again," he said.
Author and biologist Doug Chadwick also asked members of City Club's virtual audience to close their eyes. He envisioned they were in the headwaters of the Congo, a lowland tropical forest with gorillas and chimpanzees that have never seen humans before. The situation was one that Chadwick himself was in while working as a biologist and there; he said he felt at home.
That's because humans' hominid ancestors have lived in outdoor environments for four to five million years, Chadwick said. 
"It's shaped our nerves and shaped the way our thought patterns work and shaped our reflexes, our endocrine system, our glands, our moods, how we know things," he said. "We're built for being in this kind of environment."
Chadwick shared findings from various studies illustrating the many ways that nature contributes to our health, but said that despite all of those findings, the average Americans spend 87% of their lives in an enclosed building and another 6% of that time in an enclosed form of transportation. From there, Chadwick asked the audience to question the environments that we're creating for ourselves and how those environments contribute to stress, depression and overstimulation.
Chadwick said it's important for humans to start thinking about who we are in relation to nature and in studying nature, to ask what we can learn from it.
Lessons we can learn from nature were also the focus of Jakki Mohr's share of the forum. Mohr, a Regents Professor of Marketing and Poe Family Distinguished Faculty Fellow at the University of Montana, studies innovations in the field of ecological restoration. She discussed how businesses can use biomimicry, or the practice of learning from nature to solve product design problems and engineering challenges. 
Mohr presented examples of technologies and designs that arose from biomimicry, such as the design of aerodynamic bullet trains in Japan inspired by the way a Kingfisher dives into water. Mohr said that changing the shape of the train from a rectangular box to the bullet train in Japan solved the problem of the sonic booms created by the original shape because the more naturally inspired aerodynamic shape displaced the air in the tunnel in a more streamlined fashion.
Mohr urged for more businesses to look at biomimicry and ponder how nature addresses the similar challenges. She added that designs that replicate nature are often more energy-efficient, use fewer materials and perform better. 
Naugle's talk focused on the important role that private lands play in conservation efforts. On Monday, he called for greater investment in collaborations between ranchers, farmers, conservationists, scientists, and agencies.
Also serving as an advisor to the United States Department of Agriculture's Natural Resources Conservation Service, Naugle discussed how he worked with over 2,000 ranch families across 11 states on voluntary efforts to protect sage grouse populations. His work contributed to the withdrawal of the bird as a candidate species on the Endangered Species List.
Naugle said he hopes to someday see private-land conservation strategies included in mainstream curriculum at universities.