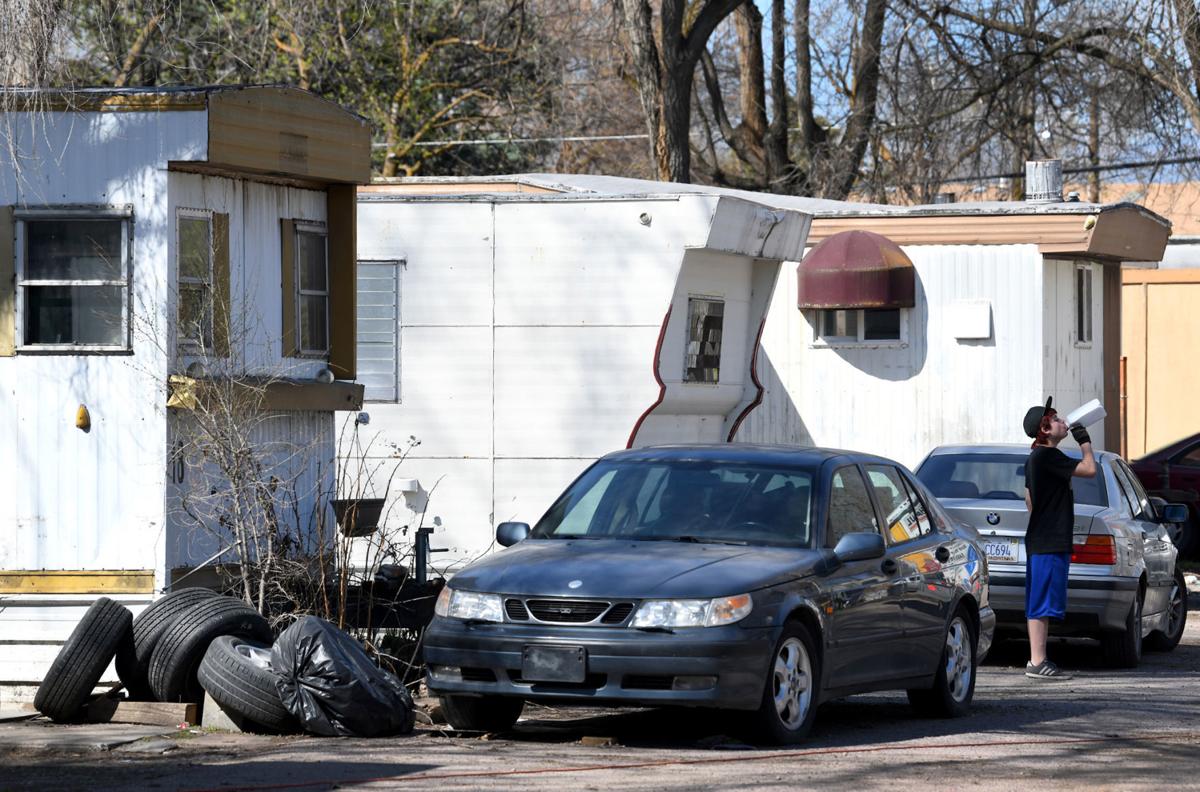 To fix the current affordable housing crisis, the Missoula community should brace for "dramatic" suggestions for changes to local housing policy, including possible revisions to everything from zoning to density to building-height codes.
That's according to local real estate expert Collin Bangs, who has been involved in the industry here for 40 years.
"Something has to change, and there has to be a dramatic new paradigm in Missoula," he said. "There might be some changes that may look scary to people, but people need to pull together so we can have not just a great place to live but a place where people can afford to live."
Bangs was speaking at the monthly City Club Missoula meeting, where the theme on Monday was "Tackling Affordable Housing." Bangs showed the crowd data from the Missoula Organization of Realtors indicating the median sales price of housing rose 75 percent between 2002 and 2017 here. However, the median four-person family income rose only 54 percent in that same period.
Because building costs in Missoula have risen so much — something Bangs attributed to rising wages for those with trade skills — the realtors' data said money isn't going as far. The same $211,000 needed to buy a 1,530-square foot, three-bedroom, three-bath home in 2012 would purchase only an 880-square-foot house with two bedrooms and one bath in 2017.
And because so many more people want housing and the amount of buildable land is constrained by mountains, there is a surplus of demand and a lack of housing supply.
According to Eran Pehan, the director of the city's Housing and Community Development Office, a coalition of stakeholders will be presenting a broad range of specific policy recommendations to the city council in early April of this year.
They have spent roughly the last year examining everything from empty dorm rooms on the University of Montana campus to mobile home owners who are kicked out when the land underneath them is sold.
Pehan has been careful not to get too specific with details of the policy proposals she shares before they are rolled out publicly, but Bangs said he hopes the policy recommendations shift the momentum.
"My biggest fear is Missoula won't find anything new to do, that we won't find a way to change this," he said. "We need more support for the buyers and renters. We need to find better ways and less expensive ways of creating lots and building new homes. I'm afraid if we don't get really inventive and pull together, it won't get done, and a large portion of the community will never have the opportunity to buy a house."
Andrea Davis, the executive director of the nonprofit community housing development corporation Homeword in Missoula, said there are a lot of factors that have created Missoula's affordable housing crisis, which is a problem statewide and across the nation.
You have free articles remaining.
First, she said Montana has a high rate of second home owners and investment properties because Montana is a popular place for retirees and others who bring out-of-state money here.
Also, businesses haven't raised wages to the extent that they should have considering the health of the economy.
Finally, there is a lack of people with skills in the building trades like carpentry, electrical installation and construction management. Since the recession, high school kids don't seems to want to become plumbers and roofers, although those jobs pay well.
"Somewhat as a form of values, we diminished the value of being involved in the trades," she explained. "We really put a lot of emphasis in our society in non-technical work and working in a professional field. We diminished the motivation for some of our youth to get involved in the construction industry. We have a lot of work to do systematically to encourage more high quality construction."
Davis also pointed to National Low Income Housing Coalition data which shows that a person needs to earn $16.13 an hour to afford a two-bedroom apartment at fair market rent in Missoula. More than half of Missoula renters pay more than 30 percent of their income to rent.
"Communities are stronger when everyone can afford a home," she said. "When you can afford rent or a mortgage, you go out and spend money at local businesses. You can afford things that make the economy go round. You can pay off debt and save for the future. Local governments don't have to spend local fund tax dollars on social services."
"When Missoulans can afford a home, we all benefit."
Tyson O'Connell, a local affordable housing developer, said other states have funding tools that Montana doesn't have that make building affordable housing easier for developers.
"Resources in Montana are just dismal," he said.
A bill making its way through the stateLlegislature, called HB16, would take $15 million out of the state's coal trust fund and lend it out at a 4 percent interest rate to developers to build affordable housing.
"So it's basically revenue neutral," O'Connell said. "The coal trust is making 3.75 percent interest. So instead of $15 million it should be $100 million. The coal trust has a billion dollars in it. It's been this sacred thing forever."
He also said Montana needs to increase the number of tax credits it doles out to affordable housing developers. A large affordable housing project for seniors proposed in Missoula was killed late last year because there weren't enough state tax credits available.
"Tax credits are a bad word in Montana to a lot of legislators who need to get over the hump on that," O'Connell said.