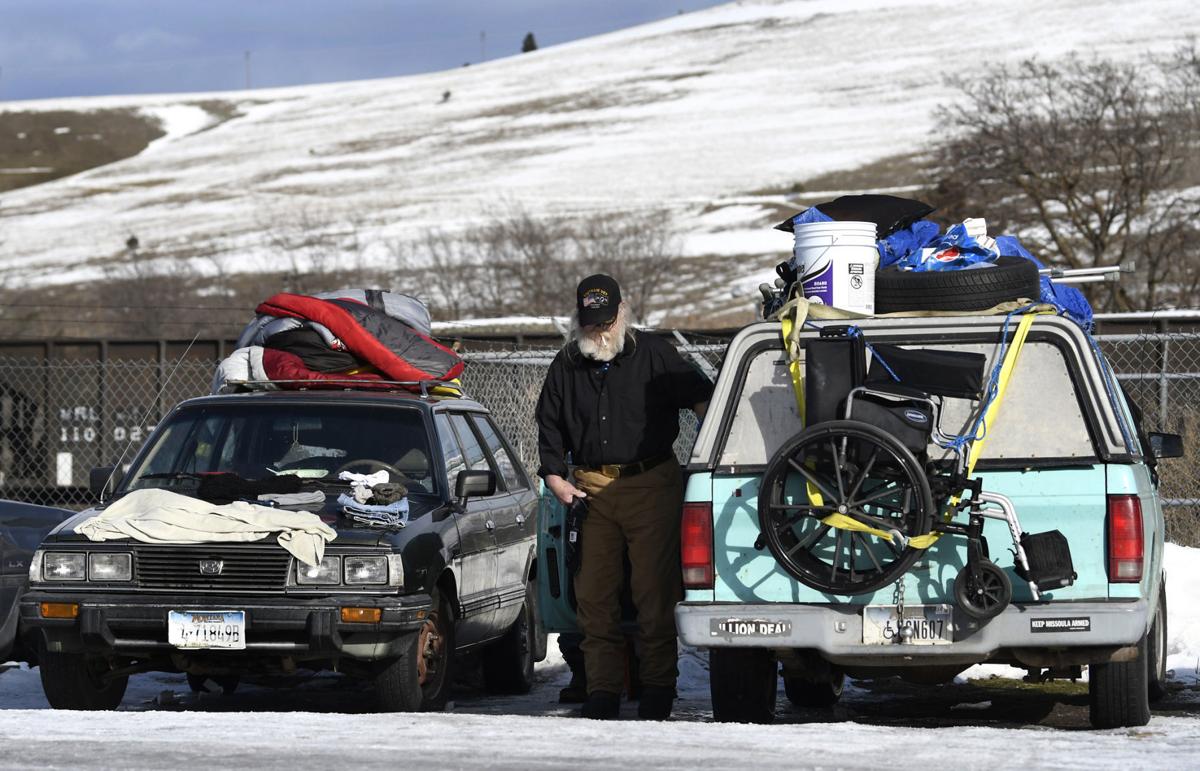 The Missoula Housing Authority is moving steadily along with two new affordable housing projects as the city's housing prices continue to soar untethered to relatively mild wage gains.
Construction is set to begin this fall on the Cornerstone Supportive Housing apartment project, 12 one-bedroom units of permanent supportive housing for homeless people. It will be located on the Great Northern Loop and is expected to be completed next year.
"We're still working on putting together sources of funding," explained MHA Executive Director Lori Davidson. "We're still working on plans and how the whole thing comes together. It's a big project, a difficult project, but things are going well."
The Cornerstone project will be directly aimed at housing people who are literally homeless, Davidson said. They will be people who are "frequent users" of Missoula taxpayer-funded services like police and medical responders, as well as users of the Poverello Center homeless shelter and local hospitals.
"It's housing for homeless," Davidson said. "Applicants will be coming through the Coordinated Entry System, so we'll prioritize those."
Last fall, the City of Missoula and the Montana Healthcare Foundation used a $50,000 Frequent User System Engagement (FUSE) planning grant to study the homeless population in Missoula. They found that about 40 people account for a disproportionately large chunk of service calls from police, firefighters, emergency medical responders and homeless service providers.
"These are people identified in the FUSE program as the highest priority for housing," Davidson said. "They'll be provided with supportive services and hopefully get stabilized."
Davidson noted that the Missoula Housing Authority's Uptown Apartments operate the same way and have been in operation for a decade.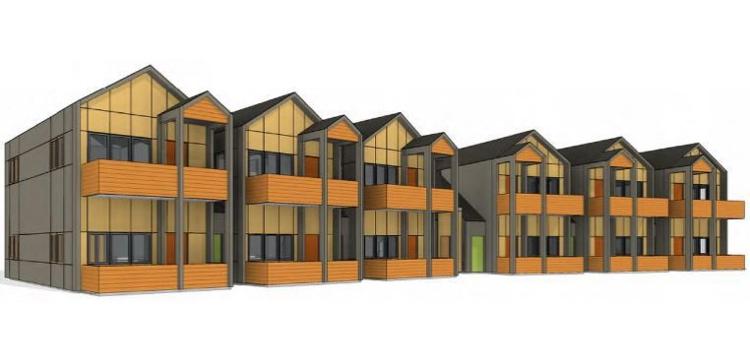 "I think there's three in Uptown who are original tenants there," she said. "Four or five are there who came within the few years. I know it's a model that works. The people that are in Uptown are also homeless when they come in and have to be off the street. They can't just be at risk of becoming homeless."
People at the Cornerstone Apartments will pay 30% of their income towards rent vouchers.
The supportive services they'll receive includes family self-sufficiency coordinators.
"Service providers around town are really excited about this," Davidson said. "It is that population that sometimes just getting them into a stable home is enough. Partnership Health Center is another resource that's going to be available to them, along with housing navigators and a housing retention specialist which works with landlords on giving assistance."
The Cornerstone project is being paid for by a federal Affordable Housing Program grant, along with housing trust funds and proceeds from the sale of former Missoula Housing Authority properties.
"We got $3.5 million from selling 20 houses in 2008, and we have leveraged that money into 327 units of housing," Davidson explained.
This fall, Missoula's median sales price for housing hit a record $310,000. A family would need an income of around $100,000 a year to afford one at that price, according to statistics from the Missoula Organization of Realtors, while the median household income from 2013 to 2017 was only $49,412, according to the U.S. Census Bureau.
Theresa Williams, the coordinator for the City of Missoula's 10-year plan to end homelessness, said the Cornerstone meets many community priorities outlined in that plan.
"This supportive housing solution not only resolves homelessness and increases housing stability for our community's most vulnerable neighbors experiencing chronic homelessness, it also improves health outcomes and reduces public costs for crisis services," she said. "Cornerstone is instrumental in addressing the gap in our continuum of care for individuals experiencing chronic homelessness."
Get local news delivered to your inbox!
Subscribe to our Daily Headlines newsletter.