Ansel Adams inspected a 30-year-old student's photos during a three-week workshop in June 1973.
He enjoyed and respected the student's work, but the instructor, whose work has captured the jagged beauty of Yellowstone, the brutality of the Depression-era Dust Bowl and the brief moments of joy inside a WWII Japanese internment camp, still had a bit of criticism. The photos that he looked over had been framed with gray and black mats, instead of the ideal white.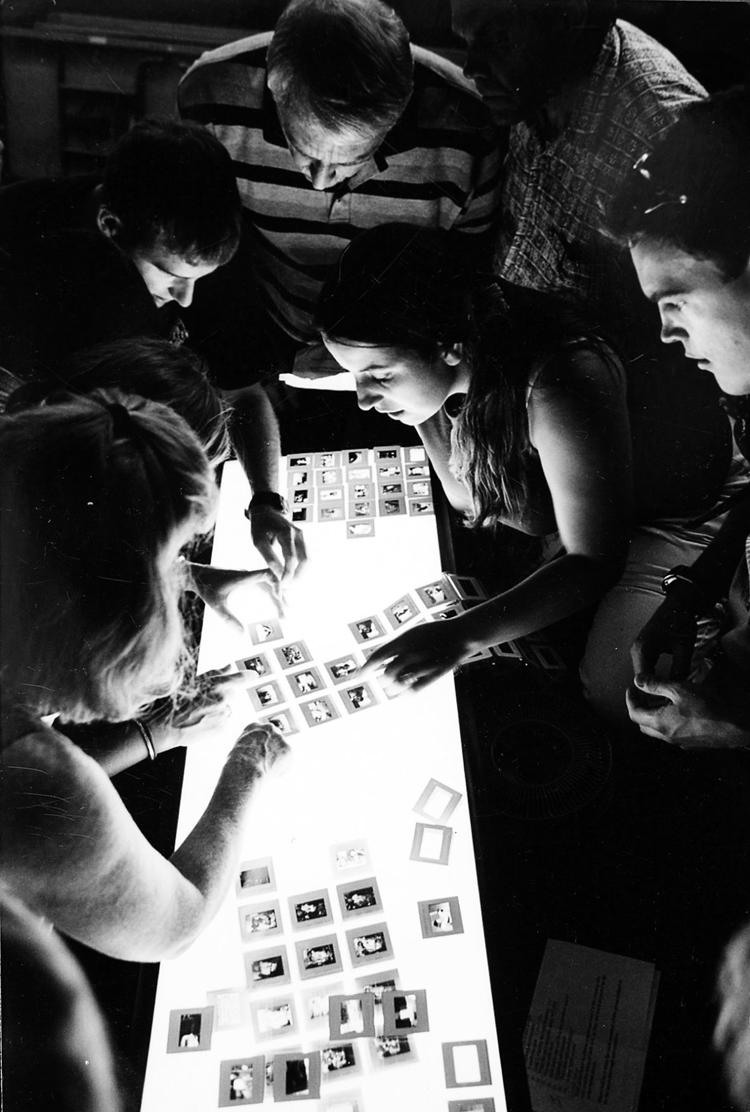 He pointed out the seemingly insignificant error to both the student and class.
The student was Neil Chaput de Saintonge, who would eventually found the Rocky Mountain School of Photography with his wife, Jeanne, in 1989. Since then, Neil has offered his criticism, expertise and passion for teaching to thousands of students who have come to Missoula. "I think my favorite quote from Ansel Adams that I tell all my students, was that in a good year, he would get just five photographs that he loved," said Chaput de Saintonge now 76.
He still carries the precision and wisdom imparted to him by the master photographer.
"When I first started out, I was a bit of slob when it came to photography. I used to just carry all of my rolls of film in a paper bag," he said.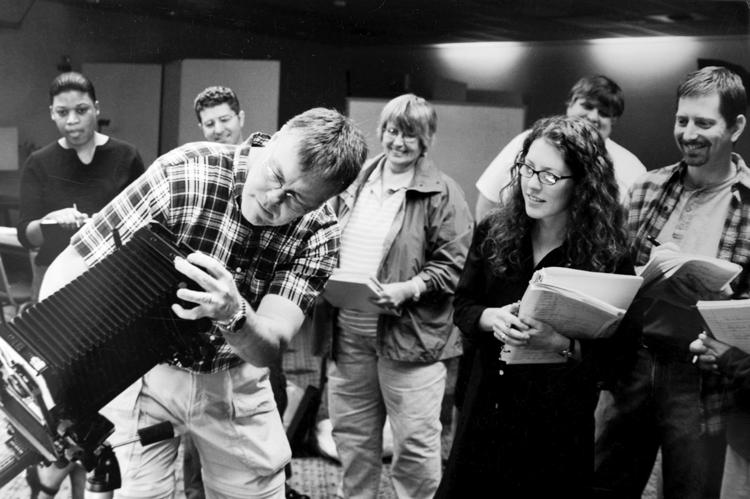 Neil, Jeanne, son Forest and his wife Sarah represent two generations of the school's legacy on North Higgins, which will be celebrating 30 years of operation this week.  
Neil and Jeanne, who married in 1986, made their first trip to Missoula in 1988, on the advice of a travel agent. A year later, the school began with a class of eight headed by Neil, who also ran a photography school in Atlanta. They moved to Missoula permanently in 1992, preferring to raise their son in Montana, instead of Georgia.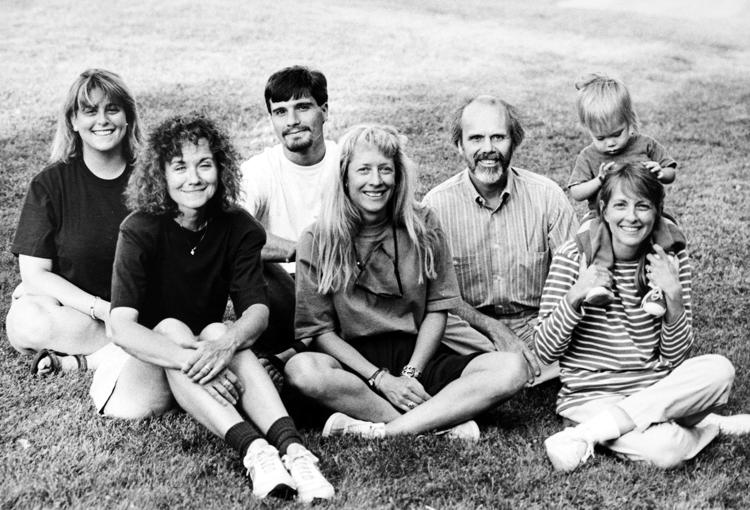 Starting in 2008, the darkroom turned into a classroom. Several rows of flat-screen monitors with the latest in editing programs, such as Abode Lightroom, replaced the enlargers. A studio for video editing was installed in the basement. Instead of rolls of films, students were required to carry external hard drives and memory cards. The school, like its directors, had to keep pace with the change in technology.  
Nineteen students graduated from their flagship course, called the "Professional Intensive," on May 10. Dozens of their photos from the last three months decorate the glass at the entrance to the school: a low shot of a fisherman wading into a river, a Montana highway caked with snow under the pink sky of dawn, the silhouette of a guitarist against a rainbow of stage lights.
"Previously we had three separate career training programs, but they were very disjointed. People would attend one class, but not the others. Now, if you want to be a professional photographer, you take 'Professional Intensive,'" Forest said.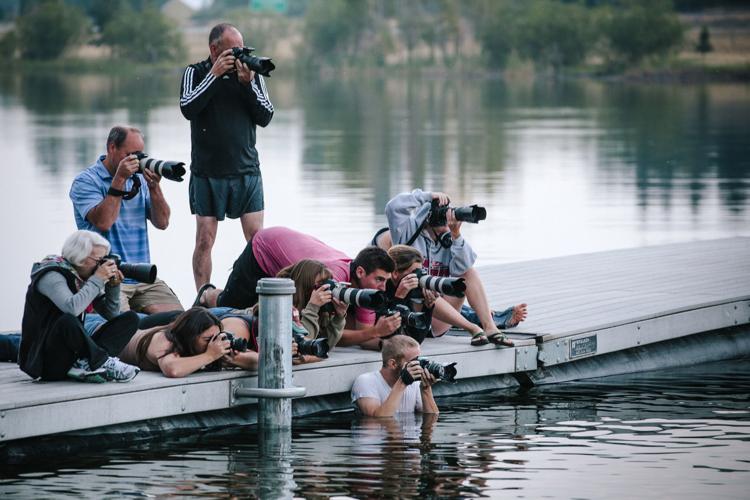 Forest and Sarah took over as directors in 2015 at the encouragement of the school's founders. They immediately went to work in creating a new eight-month program, taking the experience of instructors, feedback from students, and even input from the CEO of Canon to create the ideal course.
Their only serious competition for the last 30 years has been two schools at opposite ends of the country: Brooks Institute and Hallmark School of Photography. Both closed in 2016. That leaves the Rocky Mountain School of Photography as the only one of its kind in the U.S., with a constant flow of students coming from around the country.
"We want to be something better than Hallmark and Brooks," said Forest.
Although Forest and Sarah have taken over as directors, Neil hasn't lost touch with is students. He said he's been teaching "since forever," and he has no plans to stop.
"I love being with students, the same as Sarah and Forest do, and I love it more every year," he said.
Neil owned his first camera at 13, a Contax with an interchangeable lens. He picked up the passion from his father, who turned the laundry room in his home into a darkroom once a month.
You have free articles remaining.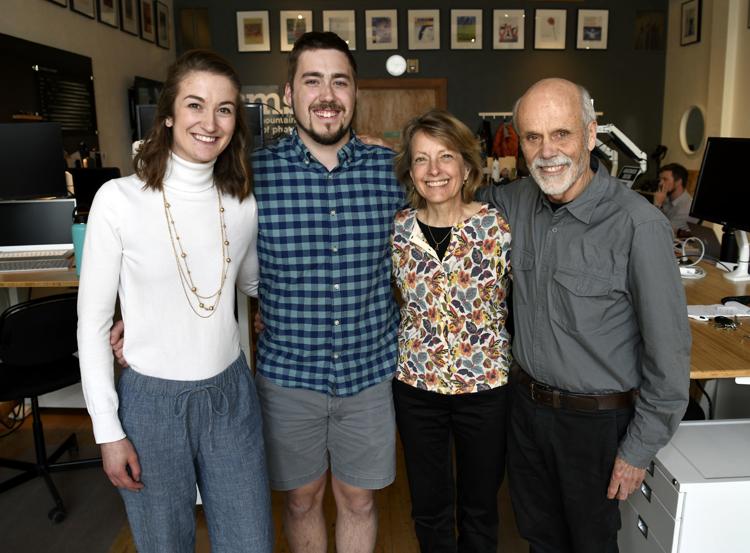 Just like Neil, Forest picked up a camera just by being around his father. He also credits Neil with "teaching him how to teach." As a 13-year-old, he started his career at the Rocky Mountain School of Photography as a second assistant. A year later, he was giving lectures on how to use Lightroom.
"I think Forest is arguably the best teacher that we have in the school," said his mother, Jeanne, who is a former student of Neil's and also manages the school's finances. Neil, Sarah and feedback from the students all agree.
"He understands how people learn. He's infinitely patient, and he can instruct at all levels."
Forest graduated from the University of Montana with a degree in physics, focusing on astronomy. He brought that same interest to photography, with his portfolio filled with shots of galaxies and nebulas. When he's in the classroom, he prefers to teach the most complex subjects, like astrophotography, or shooting with a sensor.   
"If you can make somebody understand something that difficult in just an hour, it's the best," he said.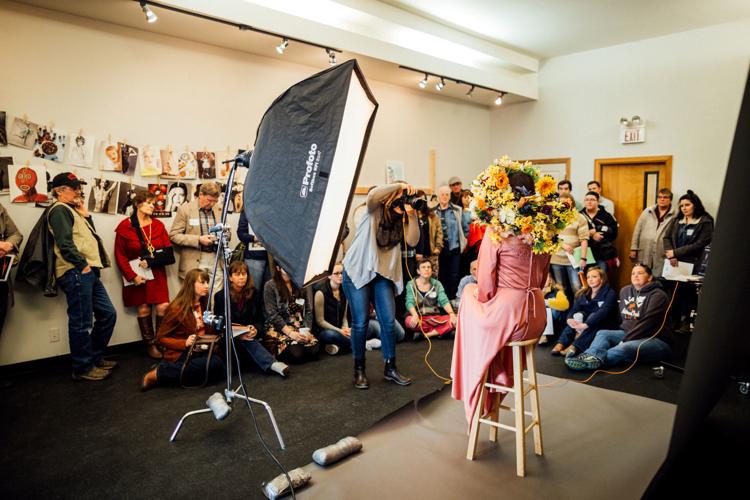 "We all have our special roles here," Neil said, "and it helps that we're all very different from each other. Jeanne and I are very different, and they're very different," he said, motioning to his son and daughter-in-law.
Sarah, 26, is also a UM graduate. She went from taking photos of her high school soccer team in her hometown just outside Anchorage, Alaska, to creating a photo project spanning 365 days. Six months in, she decided to look for a professional school to attend. She and Forest have been together since she completed the three-month "Summer Intensive" course in 2011.
The new directors hope to appeal to a new generation, who have grown up with camera phones in their pockets and follow and contribute to image-based platforms like Instagram and Facebook.
"With the cellphones, we're inundated with aesthetic imagery all the time. And that makes people more capable of spotting good and bad pictures. So people start off already as good photographers," Sarah said.
Another change in the last few years has been the school's presence online. Although the core of their school will remain the courses that students attend in person, hours of instruction are available online. The school's YouTube page has gathered 8,400 subscribers and more than 750,000 views, with weekly tutorials and monthly live lectures from instructors and graduates.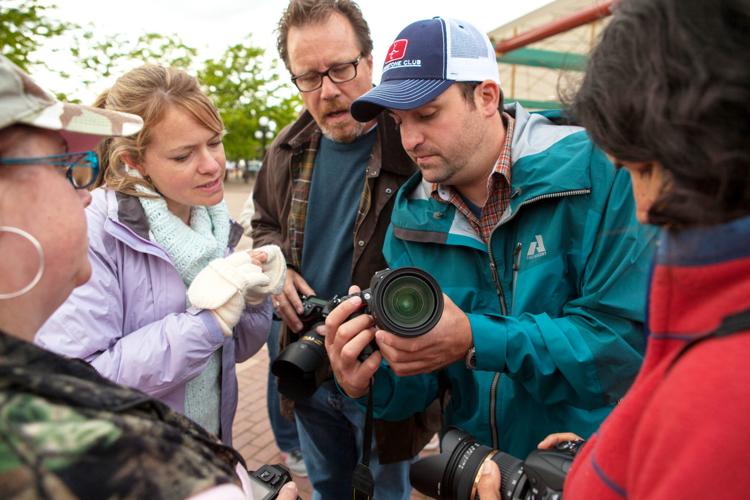 On their website, a break occurs in the description of the "Professional Intensive" course.
"Establishing a photography career is really, really HARD," it says, highlighted in black almost like a disclaimer.
The Chaput de Saintonges do not try and woo potential students with promises that they'll leave the campus and immediately find work as photographers. All four agree that failure plays an integral part in growing as an artist, and as a person.
"It's always been our philosophy that you can be really good technically if you have technically sound foundation. We don't just say, 'Here's a camera, go have fun with it.' We make sure there's a solid technical foundation first," said Jeanne.  
"And then we say, 'Here's a camera, go have fun with it,'" Forest said.
The family at the Rocky Mountain School of Photography will continue into their fourth decade of operation, making sure their students format their memory cards, understand proper composition and always mat their photos on white.