Deep cultural ties dating back thousands of years connect Indigenous people to grizzly bears through myth, culture and law.
The Hopi Tribe see grizzly bears, known as Hoonaw, as a healer and medicine man.
"He is our uncle," said Benjamin Nuvamsa, elder of the Hopi Bear Clan and director of the Global Indigenous Council. "He plays a central role in the traditions, ceremonies and the sovereignty of the native people. I do not know of a tribal nation that does not hold the grizzly in high regard."
To the Eastern Shoshone, grizzly bears are kin, elders. They aren't to be hunted for food, sport or hides. The Shoshone learn about them as medicine. They learn from them.
"For millennia, our people lived with wolves, bear and buffalo that were here and that system, that ecological balance, has been dismantled," said Jason Baldes, an ecologist, biologist and member of the Eastern Shoshone in central Wyoming.  "Now we have created a constructed landscape, we've plowed it over, paved it over, fenced it in or fenced it out, and we as man think our role is just as important as anything else. But we are a small piece of that puzzle."
The Eastern Shoshone, Hopi and more than 200 other tribes or tribal organizations have signed a treaty demanding protection for the grizzly bear. Many of them have also joined lawsuits to overturn federal efforts at removing Endangered Species Act protection from grizzlies. In the process, they have expanded the public discussion about which values and voices have a stake in the grizzly's future.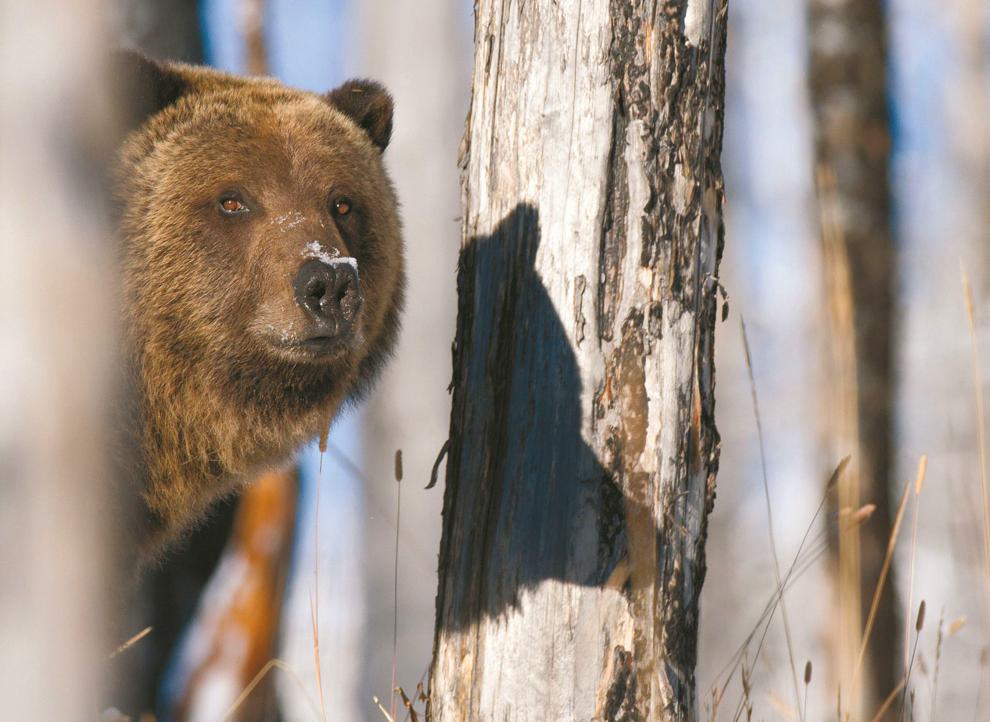 With the appointment of Laguna Pueblo enrolled member Deb Haaland to the position of U.S. Secretary of the Interior in 2021, American Indians hope their opinions may be heard when it comes to decisions affecting issues like grizzly bears. Haaland oversees the U.S. Fish and Wildlife Service, which is charged with administration of the Endangered Species Act.
"There must be a balance, but right now there is no balance, and our Mother Earth is sick," said Lee Juan Tyler, councilman for the Shoshone-Bannock Tribes of southeastern Idaho. "Our Mother Earth is suffering from so much contamination and the effects of climate change. We can see how our Mother Earth is out of balance when we look at the grizzly bear."
Climate change's effects on grizzly bears have included the decline in whitebark pine trees, which produce a high-protein seed grizzly bears dine on in the fall. How shorter winters with less snow, which could become the norm, will affect grizzlies is uncertain. But an increase in wildland fires will displace bears and other wildlife, and rising temperatures have the potential to forever alter the mountain habitats bears rely on and to which they have been confined by development.
Tribal leaders also raised religious freedom claims when the federal government last proposed delisting the grizzly bear in 2017. They focused on the potential for states to resume trophy hunting of grizzlies if ESA protection was removed.
"Such killing and/or other reduction in population of grizzly bears in the Greater Yellowstone area profoundly disrupts, if not entirely prevents, the grizzly bears' sustainable recovery to its full habitat range," a portion of the 2017 complaint read. "… The continued existence and expansion of grizzly bears back into their traditional habitat range is necessary to ensure that the Plaintiffs have the ability to freely express their religious faith."
"Trophy hunting grizzly bears is part of a killing tradition," said Don Shoulderblade, a Northern Cheyenne Sun Dance priest and spiritual leader. "We come from a subsistence culture where there is ceremony and great respect accorded those beings you ask to offer their lives so that you might live."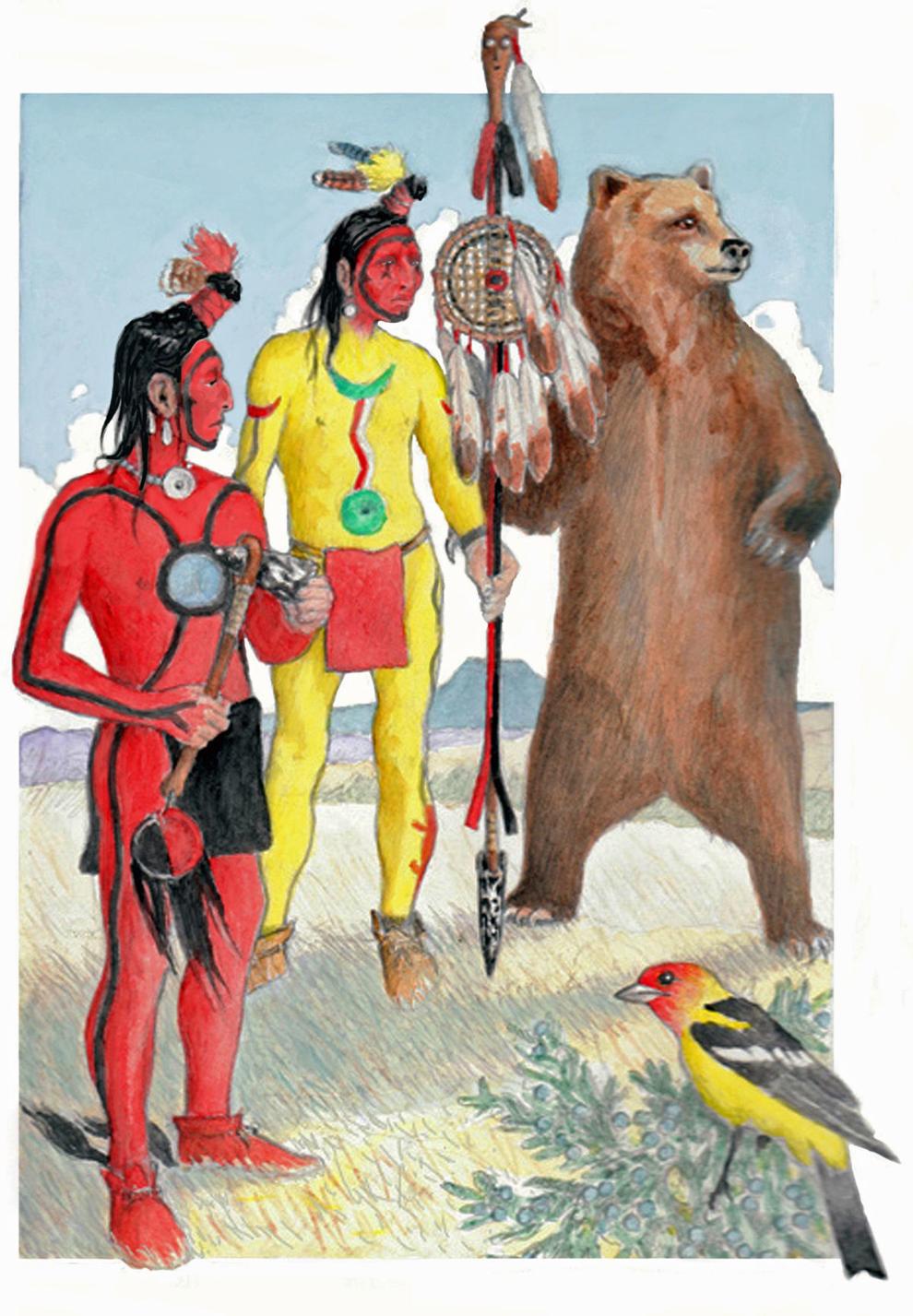 Tyler noted the grizzly is a sacred being in Shoshone-Bannock culture, and that killing a bear would be akin to the murder of a relative.
The Eastern Shoshone and Northern Arapaho spent years crafting a plan for managing grizzlies on the reservation. It says that the tribes recognize grizzly bears "as strong, as great and as deserving of respect and placed here by the Creator for a purpose."
The plan also says grizzly bears would be managed as a trophy game animal, in consultation with the Interagency Grizzly Bear Study Team. It does allow for the possibility of bear hunting, particularly of bears that may be creating conflict with humans on the landscape. However, a group of elders and leaders from both tribes repudiated the hunting plan in 2019 in testimony before Congress.
In 2019, the Blackfoot Confederacy drafted a declaration regarding the Northern Continental Divide Ecosystem population of grizzly bears. The document opposes any trophy hunting of grizzlies.
"The Crown of the Continent is the heartland of the Blackfoot Confederacy, and we will not stand by and watch our ancestors' legacy pass into oblivion with the sacred grizzly bear, and see our children and future generations robbed once more of a vital part of their culture, that which is represented by the sacred and spiritual power of the grizzly bear," the declaration stated.
Tribal voice
Following the delisting decision, tribal governments testified in U.S. House and Senate committees requesting a moratorium until they had an opportunity to contribute their ideas, plans and alternatives. While a federal court blocked the delisting in 2019, tribal leaders have maintained pressure on management debates.
"Those alternatives will provide for cultural, economic and environmental revitalization to tribal communities, and enable economic diversification," said Tom Rodgers, a Blackfeet Tribal member. "Tribal nations continue to fight for a meaningful seat at the table."
The Grizzly Treaty calls for government-to-government consultation with all tribes regarding delisting; the raw data behind scientific conclusions; a moratorium on delisting until Indigenous people are consulted; and reintroduction of grizzlies to suitable habitat on reservation lands rather than trophy hunting of the species.
"We want to see the articles of that treaty implemented into future federal grizzly bear management decision-making and management plans," Rodgers said.
Rodgers said Ryan Zinke, who was Secretary of the Interior under President Donald Trump in 2016, ignored Indigenous people's requests for consultation before announcing the bear's removal from protections offered by the Endangered Species Act.
While a delisting may not directly impact management of grizzly bears on tribal lands, it does impact grizzlies living in traditional territories. The Wind River Reservation, for example, was once 44 million acres before the federal government continued to shrink it to the final 2.2 million acres.
The future of grizzly bears should be decided in consultation with tribes because where they exist is still in areas of high cultural importance and value, Baldes said.
"We're fighting for water rights and buffalo restoration and cultural restoration to allow native people to speak our language and practice our cultures and impose our belief systems on how we treat and manage things," he said. "My hopes are bears would be secure, that they would be respected and given places to be."
The Confederated Salish and Kootenai Tribes oversee some of the most heavily-populated grizzly habitat in the Lower 48 States on their Flathead Reservation. Part of their management strategy has restricted one of the most scenic and popular segments of the Mission Mountains from public access in the middle of summer – because that's when grizzly bears use those high-altitude slopes to gorge on insects.
"The Salish and Kootenai are the gold standard for wildlife and natural resource management among the tribes," said Cristina Eisenberg, a research biologist with extensive experience on tribal lands throughout the United States. "Bear management isn't just about the science. It's about human values."
Missoulian reporter Rob Chaney contributed to this story.