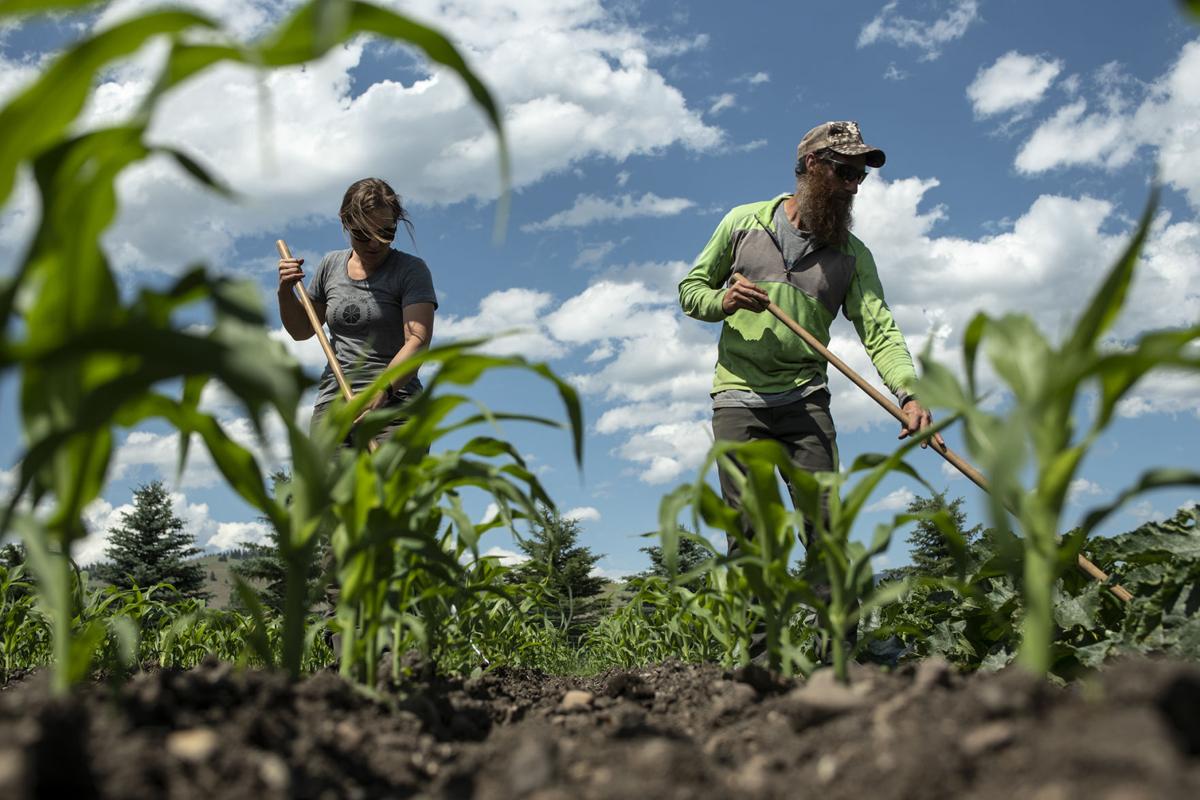 Climate change hasn't stopped for the COVID-19 pandemic — and neither has implementation of the Climate Ready Missoula Plan.
This plan contains 29 goals for Missoula County to adapt to climate change and 77 strategies to reach those goals. It was crafted over two years and adopted last month by both the city and county as amendments to their growth policies. During the public review process one of the plan's lead authors, Amy Cilimburg, told the Missoulian that the costs and specific details would get pinned down once the plan reached the implementation stage.
They didn't count on reaching that stage in the middle of a pandemic.
"While our attention is on COVID-19, we have not lost sight of the urgency of addressing the climate crisis," states a new forward to the plan, signed by Missoula County Commissioners Josh Slotnick, David Strohmaier and Juanita Vero, Mayor John Engen, and City Councillors Heather Harp and Bryan von Lossberg. "If anything, the current situation brings into sharper focus the need to increase our community's resiliency."
Speaking with the Missoulian last week, the plan's four lead authors — Cilimburg, Diana Maneta, Caroline Lauer, and Chase Jones — said they were putting together an implementation team and working groups. Their work has been affected, Maneta said, by the COVID-19 pandemic.
"It's pretty clear at this point," she continued, "that strategies that dovetail with and support our COVID response are going to be high priority strategies."
Cilimburg said the team had identified about three dozen strategies in the climate plan that would also help gird Missoula County against COVID-19. Many of these have to do with air quality. Climate change is expected to fuel more intense wildfires in western Montana, and the plan contains several strategies involving air filters, air quality awareness and other measures to protect Missoulians against wildfire smoke.
"The Health Department has been working just to stay ahead of COVID, and now you add this wildfire smoke and it's pretty concerning," Cilimburg said, "so we're working right now on some strategies and some efforts to better prepare our community for that with clean indoor air."
The plan has six goals and 13 strategies focused on wildfire smoke, heat and health. Under one of these goals, "improve indoor air quality in homes during wildfire smoke events," the plan calls for educating homeowners about options to create safe indoor air and making portable air cleaners more accessible.
"We're really focused on individual homes and indoor air quality as a way to help protect people," Cilimburg continued, "because we know that wildfire smoke and air pollution exacerbate respiratory disease and overlaps with COVID." A Harvard study has indeed found a link between higher levels of particulate air pollution and an increased COVID-19 death rate.
Montana is using part of its federal CARES Act funding for Montana Innovation Grants, awards that help state businesses provide goods and services needed for the COVID response. Climate Smart Missoula, which Cilimburg leads, applied for one of these grants, which top out at $25,000.
If Climate Smart Missoula receives the full amount, it plans to use $18,800 to purchase HEPA portable air cleaners, and materials for less-expensive combinations of filters and box fans produced by a local engineer. The rest would be used for indoor air quality assessments, outreach and distribution. As of midday Thursday, Cilimburg had not heard back on the grant application.
Maneta said that "ultimately, we hope to have a new full-time staff position, like a resiliency coordinator that would be focused on overseeing and coordinating the implementation of this plan full time," said Maneta, Missoula County Community and Planning Services' sustainability program manager. "Under the current budget circumstances, I don't think that's likely in the immediate term, and without that we'll just need to prioritize where we focus the limited time that we do have."
The City of Missoula, meanwhile, has already received a $10,000 grant from the National League of Cities to work towards more efficient, sustainable housing in the city. Originally, the city had planned to use this grant to hold a summit on the topic. To reduce the COVID risk, organizers now plan to gather insights using online communications, interviews and small focus groups, with the goal of specifying plans later this year or in 2021.
While the situation has changed, Cilimburg said this is more or less in line with what the implementation phase was meant to be.
The National League of Cities grant, she said "is a prime example (of) taking the more generalized goals and strategies identified in the resiliency plan, and then stepping to the next level of specificity."