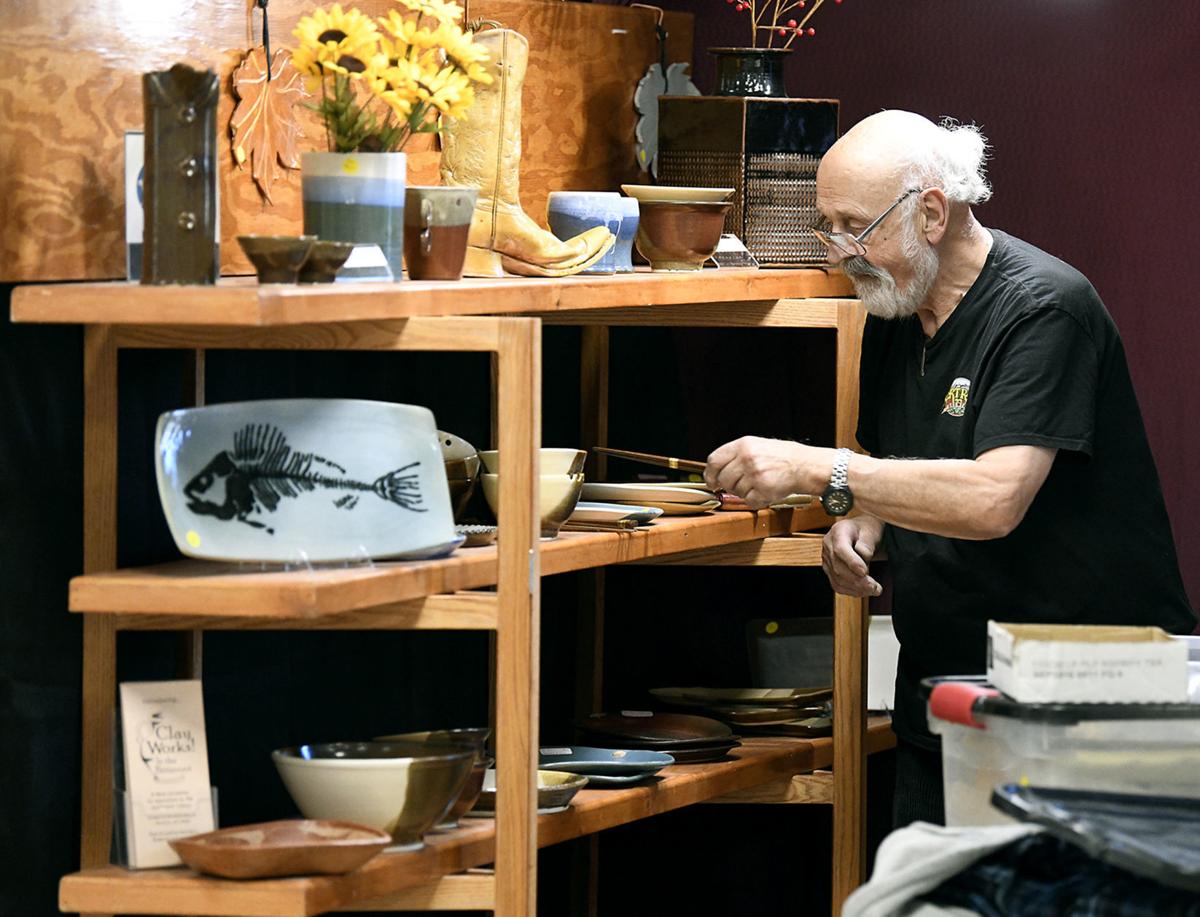 Vendors selling everything from homemade soaps to deer antler fire starters filled the University of Montana's ballroom at the University Center on Saturday where two craft fairs were underway.
The Ultimate Craft Fair, hosted by the Missoulian, featured about 85 to 90 vendors, while the P.E.O. craft fair supporting scholarships and loans for women's higher education took place down the hall.
Freda Rathburn demonstrated one of the deer antler fire starters she and her husband, Wade, make from found antlers.
Freda struck a knife against a piece of flint to shave off small particles of magnesium, creating sparks that ignited the fine shavings. Rathburn told onlookers the fire burns at 5,400 degrees Fahrenheit and then quickly put out the flame with a spray bottle.
The couple said antler crafts have been in the family for years, and they have been selling everything from fire starters to antler-adorned wine glasses, whisks and barbecue sets for the past three years.
Freda said she uses nearly all of the antlers for the crafts, and even sells the shavings as "plant food," which she said can be used on house and tomato plants.
At another booth, Charlene Tasakos sold crocheted scarves, hats and headbands, some adorned with a Montana-shaped patch that read "406."
Tasakos said she started crocheting as a hobby after learning from her mother, and then decided to start her business, which she named Sew CJ.
"For me, it pays for my kids' Christmas so when people buy from me, they're buying into a family's Christmas," Tasakos said.
Down the hall, Missoula chapters of the international Philanthropic Educational Organization also sold a variety of goods, with all proceeds going toward scholarships and loans for women's higher education after reimbursing vendors for their expenses.
Diana Wood, a member of one of eight of Missoula's P.E.O. chapters which come together for the fair, sold homemade environmentally friendly soaps made from natural ingredients like essential oils, vitamin E oil and grains, and also sold feed bags she repurposed into shopping totes.
Wood said P.E.O. has been around for more than 140 years after getting its start as a means of women helping women to access higher education.
"Back in the 1870s and 1880s, men weren't very supportive in most cases of women doing higher education and they had a hard time getting loans or money, so they decided to start helping themselves," Wood said.
Each chapter of the organization raises money, which they give to the national chapter and then get back in the form of scholarships and grants to support local applicants.