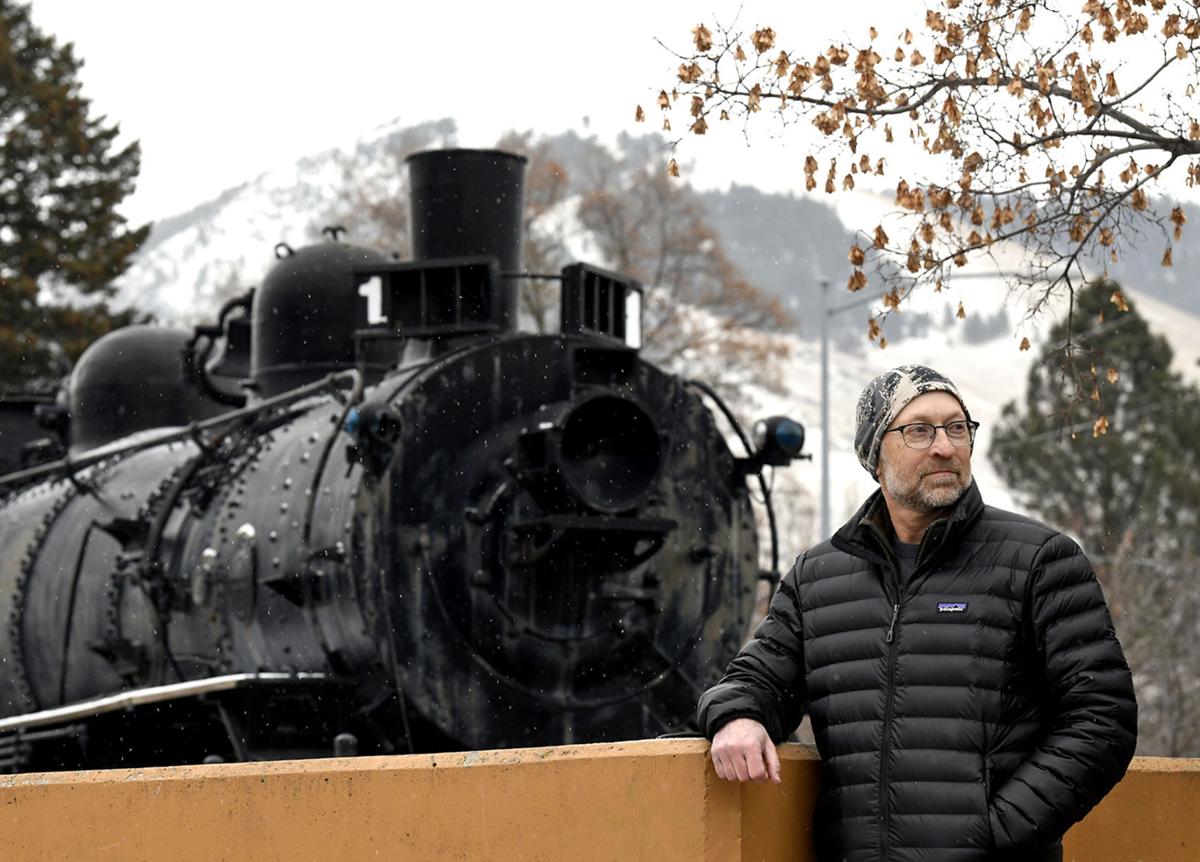 Missoula County Commissioner Dave Strohmaier has a dream to restore a long-gone type of mass transit to Montana's southern railroad route.
"We lost passenger rail service right through here in 1979 and over the past 41 years the attempt to restore passenger rail service has largely been driven by passionate individuals or advocacy groups," Strohmaier said, standing at the old train depot at the north end of Higgins Avenue in Missoula. "But what Montana has lacked that other states actually have is a governance structure that is the driving force for the reestablishment of service."
Earlier this fall, 12 Montana counties founded the Big Sky Passenger Rail Authority, which Strohmaier hopes is the first step for regaining passenger rail service through the southern half of the state. The first board meeting will occur in January, and executives from Amtrak may attend future board meetings.
"Counties in Montana have done what has never been done before: establish the first regional passenger rail authority in the state," he said. "This will set the stage for reestablishing regular passenger rail service through the southern tier of the state, a transformational project for Montana that will add to and complement the Empire Builder along the Hi-Line."
Other county officials across the state agree about the economic benefits.
"Glendive and Dawson County stand to benefit greatly both economically and socially through the restoration of passenger rail service," said Dawson County Economic Development Executive Director Jason Stuart. "Economically, having passenger rail service and restoring the use of our historic passenger rail depot will draw more visitors and tourists through and to Glendive, creating greater economic opportunity for our Main Street businesses."
Stuart noted that Makoshika State Park saw 100,000 visitors in 2020. The train service would also benefit Montana residents looking to visit other cities and towns, he added.
"Socially, having passenger rail service will be a great boon to our residents' travel options, in particular for travel to the western side of the state," Stuart continued. "Dawson County could not be more pleased to be a founding member of the Big Sky Passenger Rail Authority, and we look forward to lending our voice to this important effort."
The initiative has support in Butte as well.
"The Big Sky Passenger Rail Authority will foster a more connected Montana," said Butte-Silver Bow Commissioner Shawn Fredrickson. "Butte-Silver Bow is looking forward to working with the rest of the state to make it become a reality."
Strohmaier said rather than wait for the Montana Legislature to act, local county governments from North Dakota to Idaho have banned together to get something done. The Authority will have independent jurisdiction and will have the ability to seek and accept federal grant funding to get the ball rolling.
Companies like Montana Rail Link will have a seat at the table and will connect with the Authority.
Amtrak is very interested in engaging with the Authority, Strohmaier said. Funding and infrastructure are the largest hurdles to getting passenger trains rolling on the track that runs from Spokane to Missoula to Bozeman to Billings to Miles City.
The infrastructure of the track would have to be improved and upgraded in certain areas to accommodate passenger trains, and double tracks would have to be laid down to make way for freight and passenger trains passing each other. Strohmaier noted that other states and cities could be connected as well.
"The Authority is not solely looking at reestablishing east-west service, but also the feasibility of north-south service between Denver and Billings and Salt Lake City and Butte, which all saw passenger rail service in the past," he said.
But Strohmaier said there's enormous economic opportunity for attracting tourist dollars, and that would benefit many small towns in Montana along with Missoula. Business and leisure travelers would likely want to travel beyond the bounds of Montana in many cases, but that doesn't mean they wouldn't stop and spend money along the way. Strohmaier said that because the train would stop near one of the most iconic national parks, Yellowstone, the demand is certain to be there.
"From a tourism standpoint it's huge," he said. "We have a great example here in Montana along the Hi-Line of what economic benefits passenger rail can bring and one can only anticipate that in the most highly populated portion of the state of Montana, also adjacent to one of our iconic national parks, we would see at least and probably greater economic benefit to the state from restoration of service."
Strohmaier said communities across America pour huge amounts of money into highway infrastructure and airport infrastructure. He believes rail service shouldn't get left out of that conversation.
"We are totally open to the ideas of creative public/private partnerships," he said. "Folks always ask how much is this going to cost? It's a bit of an open-ended question prior to figuring out what sort of system we're talking about. But regardless, it's going to be paid for similar to other transportation infrastructure in the United States or around the world."
He said the taxpayers shoulder the burden for road maintenance and get benefits from that. The same system could work for trains that carry people efficiently across vast distances.
"Passenger rail ought not to be held to a different standard," he said.
Strohmaier said the Authority is a historic achievement.
"In this time of hyper partisanship in politics, rural-versus-urban and east-versus-west, we got 12 extremely diverse counties stretching from Wibaux to Dawson and Prairie counties in the far east to Missoula and Gallatin counties to Sanders county," he said. "This runs the political gamut and runs the breadth of diversity in the state of Montana. I think it's a testament to ways in which we can, even in these highly partisan times, find points of agreement."
He said county leaders in rural places in Montana have told him that their constituents have to travel 100 miles or further for medical treatment in Billings or elsewhere.
"So this is going to provide a means for transportation equity for their constituents and also economic investment," he said.