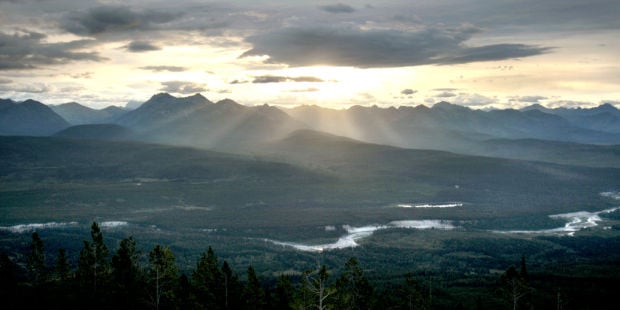 A measure to protect the North Fork of the Flathead River from energy development won rare bipartisan committee support Tuesday and now heads for the full Senate.
"In this particular Congress, it's always a big deal when a bill gets reported out unanimously," National Parks Conservation Association legislative analyst Elise Ligouri said Wednesday. "We think it should be considered for a floor vote in the very near future."
The Senate Energy and Natural Resources Committee voted on Sen. Max Baucus' North Fork Watershed Protection Act along with 11 other bills during its Tuesday markup session.
At least four of the bills received some opposition from committee members. Ligouri said getting unanimous support greatly improved its chances of avoiding controversy on the way to Senate and House passage.
You have free articles remaining.
"This bill is the final piece of the puzzle, and now that we've secured the full support of the Senate Energy and Natural Resources Committee, we have more momentum behind us than ever to get it done," Baucus said in an email.
The act prohibits new oil, gas or coal development, but allows existing logging and recreational uses.
It dovetails with an effort by British Columbia's parliament to place similar protections on the headwaters of the Flathead River. The drainage runs along the border of Glacier National Park and sits adjacent to a major coal-mining region along British Columbia's Elk River.
Baucus, D-Mont., said he and fellow Democratic Sen. Jon Tester had successfully negotiated the release of more than 200,000 acres of public land energy leases along the North Fork Flathead, comprising more than 80 percent of the total leased acreage. The Montana portion of the river has no active energy exploration, although the Canadian side did have some potential gold mining activity.
Rep. Steve Daines, R-Mont., has introduced a companion bill in the House of Representatives.
"I'm pleased that the Senate is moving forward the North Fork Watershed Protection Act, a locally driven effort to protect this valuable resource for future generations," Daines said in an email. "This legislation is a great example of how we can all work together to put Montana first."