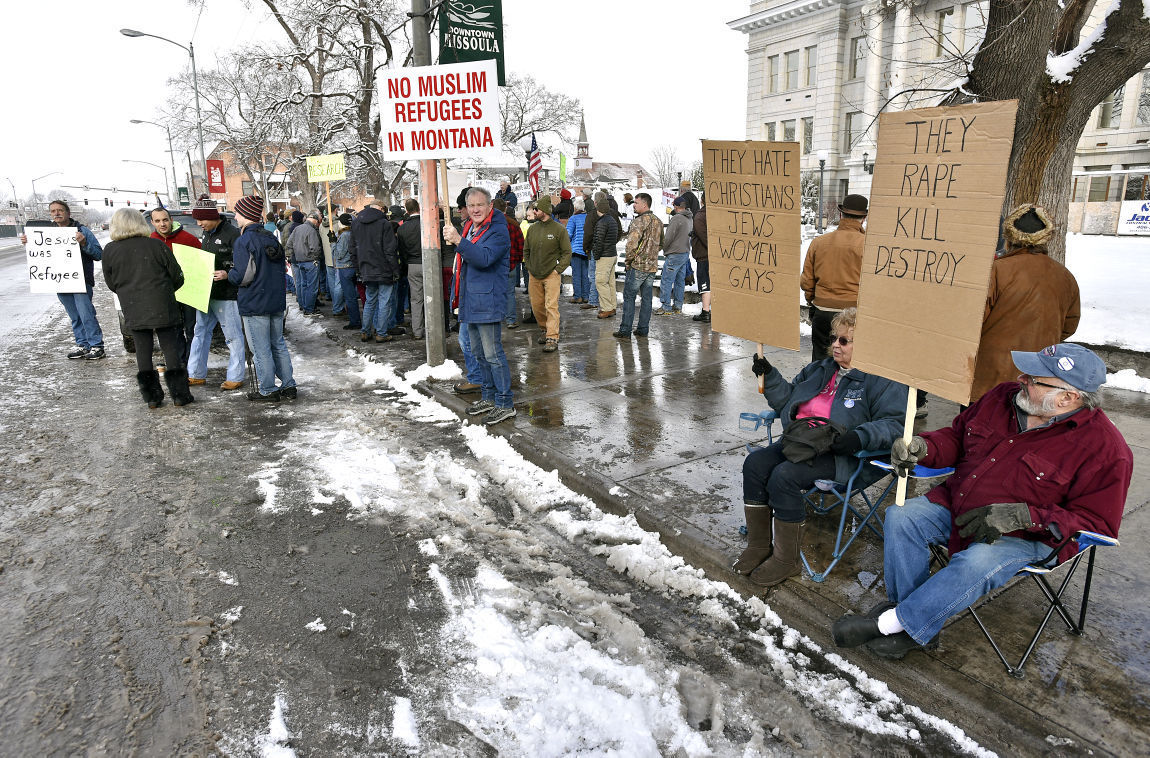 A Congolese family of six – a mother, a father and four children – will arrive in Missoula in mid-August, the first refugees to settle here since the International Rescue Committee opened a controversial office here this spring.
Molly Short Carr, the IRC's new director in Missoula, said that her organization is searching for housing for the family from the Democratic Republic of the Congo in sub-Saharan Africa. Refugee camps in countries that border the DRC have swollen with people fleeing civil war in recent years, and Short Carr has visited many of those camps. She said her office isn't going to necessarily dive into the details of why the family is fleeing their native land.
"We don't get a case file on their persecution," she said. "Our focus is moving forward and helping them move past what has happened to them. They've shared their story with Homeland Security and Citizenship and Immigration Services, so we don't ask them to repeat it. Really our focus is moving forward on helping them establish their lives."
Short Carr said her office is looking for a three-bedroom house.
"We'd appreciate anybody who has any ideas or wants to work with us on that," she said.
The family speaks Swahili. Short Carr said people in Missoula have stepped forward to act as translators and to help in any way possible.
"We have quite a good base of individuals familiar with Swahili and able to communicate with these individuals," she said. "We were happy to find out about all the language resources available to us."
Short Carr said she's been amazed at how many people want to help the refugees find success in Montana.
"I have received a warm welcome and the people who have approached me have overwhelmingly wanted to support this effort," she said. "It's been a heartwarming and wonderful experience."
You have free articles remaining.
Soft Landing Missoula is a nonprofit organization that began the efforts to open a refugee resettlement office here last year. When the plans were first announced, it sparked anti-immigration protests in Missoula and Ravalli counties. Those, in turn, sparked a pro-refugee "March Against Hate" in Missoula. The controversy has attracted the attention of one of the world's largest media outlets, the British Broadcasting Corporation.
Mary Poole of Soft Landing was recently interviewed by the BBC about Missoula's efforts to bring refugees here. The BBC also interviewed Ravalli County Commissioner Jeff Burrows, who helped draft a letter opposing the resettlement of refugees to the Bitterroot last winter.
The letter, which was predicated on the assumption that there would be Syrian refugees coming to Missoula, stated that the "threat of the Islamic state of Iraq and Syria (ISIS) and other terrorist groups is intensifying."
The divisiveness of the issue died down significantly once it was learned that the refugees would not be coming from Syria, but Missoula is now on the map for an issue that is dividing many communities across the globe.
"We are part of the global conversation that's for sure," Poole said.
Other outlets like the Associated Press and PBS Newshour have sent reporters to Montana to gauge the public's response to refugee resettlement.
Poole said that she's focused on laying the groundwork so that Missoula can accept up to 100 refugees every year.
"We have a really deep list that we've been collecting, for lack of a better word, for the last year," she said. "People that have reached out wanting to help. We're kind of supplying volunteers to the IRC for activities like helping people learn how to use the bus system and taking them to the grocery story. We have assembled a small mentor team for this family and we'll do this for each family. We'll guide them through and orient them to Missoula."
Poole said that after all the protests, it's gratifying to finally see the Garden City welcoming its first family fleeing war.
"We've put a lot of work into this the last year," she said. "Seeing our first family come, that's pretty incredible. There's been a huge outpouring of support that we've gotten from the community. We have a lot of resources available to serve refugees. It's just been amazing to see all who have gathered to make this happen."