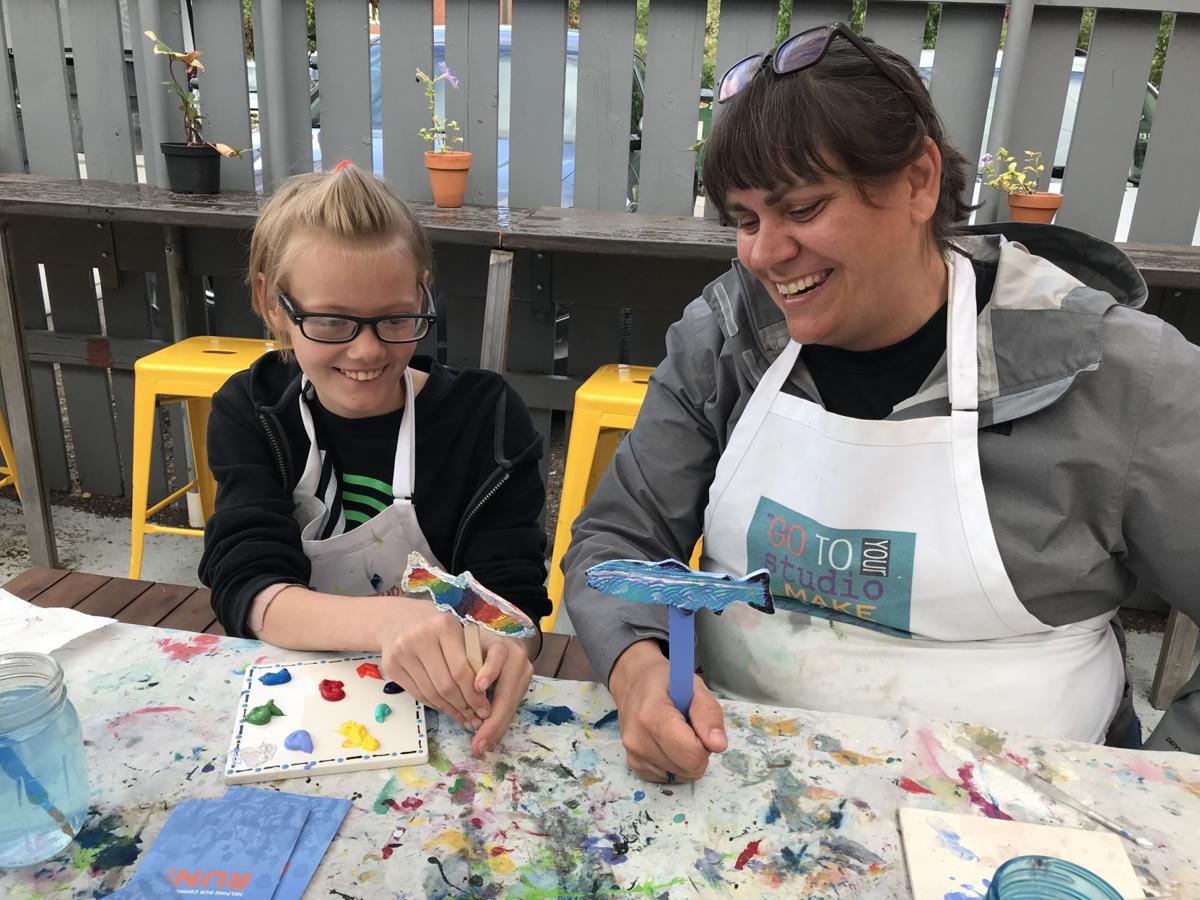 An organization that pairs kids with mentors is back from the dead in Missoula after a similar organization in the Flathead Valley resuscitated its functions.
Big Brothers Big Sisters of Flathead County will be holding an awareness and celebration event at KettleHouse Brewing Company's Northside Taproom in Missoula on Tuesday, Nov. 12, from 5-8 p.m.
"We anticipate at the end of this calendar year, we will have completely worked through the list and will have activated every match who said they wanted to be activated," said Todd Lengacher, the executive director of Big Brothers Big Sisters of Flathead County.
By "activating matches," he's referring to the organization managing the connection between kids and adult mentors.
That's great news for 12-year-old Olivia Goss, who says her time with an adult mentor in Missoula has been invaluable.
"It helps you meet intelligent people," she said. "It helps you in the long run."
She said she was upset when she heard the Missoula chapter was closing down because she thought she wouldn't be able to hang out with her local mentor Jenn Thomsen.
"My favorite part about hanging out with Jenn is learning about art," Goss said. "I've always been naturally good at art. When I heard they were (reopening the matches) I thought, 'Yes, I am going to take that offer, thank you very much.'"
Goss' stepmom Robin Strauch said she cried when she got the email informing her of the Missoula closure.
"It was really pretty devastating," Strauch said. "(Olivia) was speaking her mind more. She was very shy. She's still kind of shy. She's more assertive now. She's really into art, and Jenn's been showing her some of the different art forms."
Lengacher said his organization relies on donations and isn't immune from the financial headwinds that doomed the Missoula chapter. He also said they're seeking mentors.
"This is part of a plea," he said. "We do have a growing list of families and 'littles' who say, 'Yes, we want to continue,' but we have a lot of adult mentors who have worked with us but who are now done with grad school, for example, and are moving out of Missoula. So we have, not surprisingly, a growing list of kids who want mentors."
The first phase was reactivating matches, he said, and the second phase will be to become more active in raising awareness.
"We're trying to incline some adults in the community to connect with 'littles' that are unmatched," he said. "We're encouraging initial conversations."