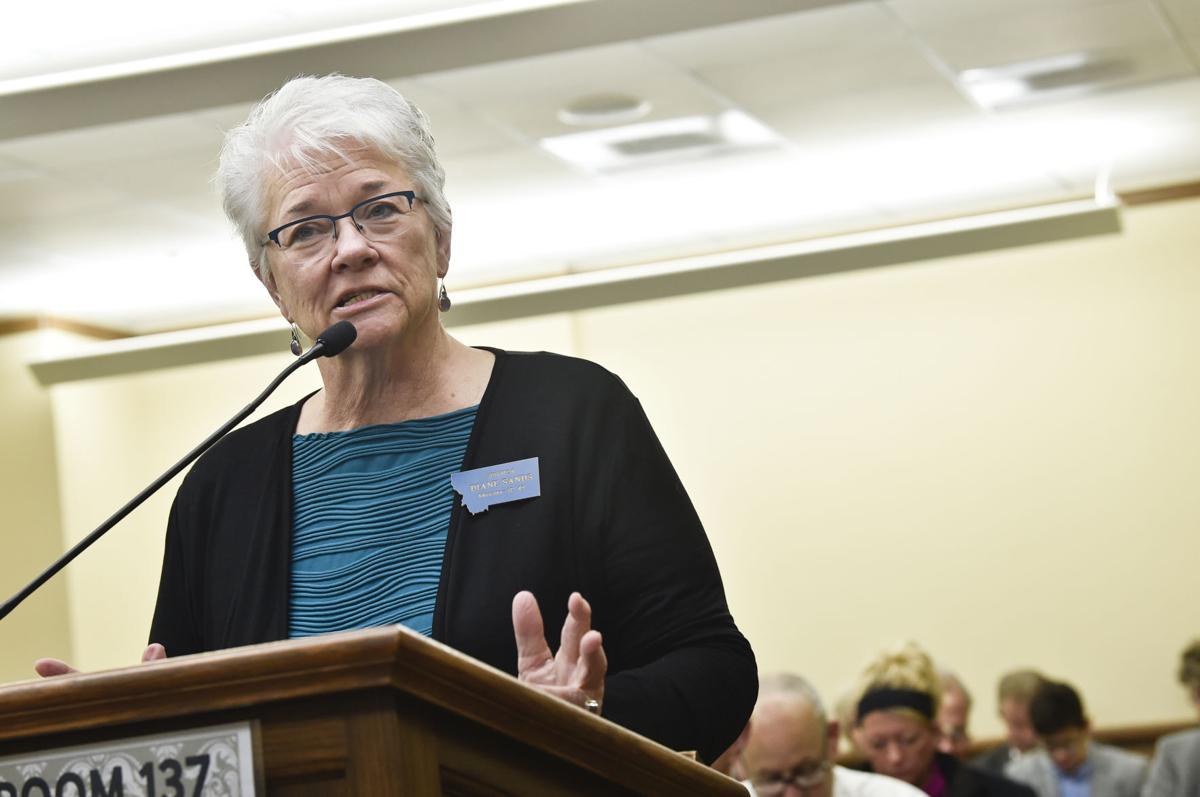 The Senate Public Health, Welfare and Safety committee will hold a hearing and listen to testimony on Senate Bill 312, which would remove a licensing exemption for private alternative residential or outdoor programs operating as an adjunct of a Montana-based ministry.
Currently, residential treatment programs in Montana can house troubled children and teens without any state oversight if the program claims a tie to a religious organization.
Sen. Diane Sands, D-Missoula, said she planned to introduce the bill after religious programs were excluded from legislation she sponsored in the 2019 session that became law and moved oversight of private alternative residential programs for youth to the Montana Department of Public Health and Human Services.
The passage of the law followed a 2019 series by the Missoulian that exposed longstanding issues with such programs for youth with behavioral issues.
Sands said SB 312 would not restrict religious curriculum or participation in religious practices, but would ensure that basic health and safety standards are met and that students are not subject to practices such as solitary confinement.
"Some of the young people in these programs are subject to treatments that we don't even allow for convicted felons in prison," Sands said.
She considers the bill to be her most important in this session, although she noted that the chances for its success are slim.
Every legislative session since 2007, when the Board of Private Alternative Adolescent Residential and Outdoor Programs (PAARP) was given licensing power and programs affiliated with churches were exempted from oversight, health professionals and lawmakers have fought to close that loophole. But those efforts have failed every time as religious groups have argued that licensure would infringe on their religious freedom, the Missoulian reported.
In the current session, lawmakers have advanced a number of bills protecting religious freedom in various realms, including the Religious Freedom Restoration Act, which says the state must show a compelling interest in "burdening the free exercise of religion."
Sands argued that the bill to require licensure of religious programs for youth is different and said the bill is about protecting kids. Sarah Corbally, the former head of the Division of Child and Family Services, previously told the Missoulian that because there is no enforcement authority over the programs, CFS has "no ability to follow up and make sure the programs are safe,'' even if the division has verified reports of abuse.
It is unknown how many religious alternative residential programs operate in the state.
Jennifer Shaw, a former employee of Clearview Horizon, a state-licensed program for teenage girls in Sanders County, said she left the program due to concerns about the way residents were treated. Although the program is licensed by the state, it operates as a "Christian therapeutic boarding school for troubled teenage girls," according to its website. Shaw worries that similar programs may claim religious affiliation in the future as a way to escape regulation.
"We need these programs to be under oversight because a program can just claim religious affiliation," Shaw said.
Gateway Freedom Ranch, a program for girls age 9-13 with academic, behavioral and emotional challenges, is not licensed by the state but claims to be "fully licensed and accredited" on its website. The program was previously licensed by the state, and is still operating as a "Christian boarding school," according to its website.
Gateway Freedom Ranch director Lisa Marek was among those who opposed some regulations proposed with the 2019 legislation that moved oversight of alternative residential programs to the state health department. Marek was not immediately available for comment Monday on the change to the program's licensure.