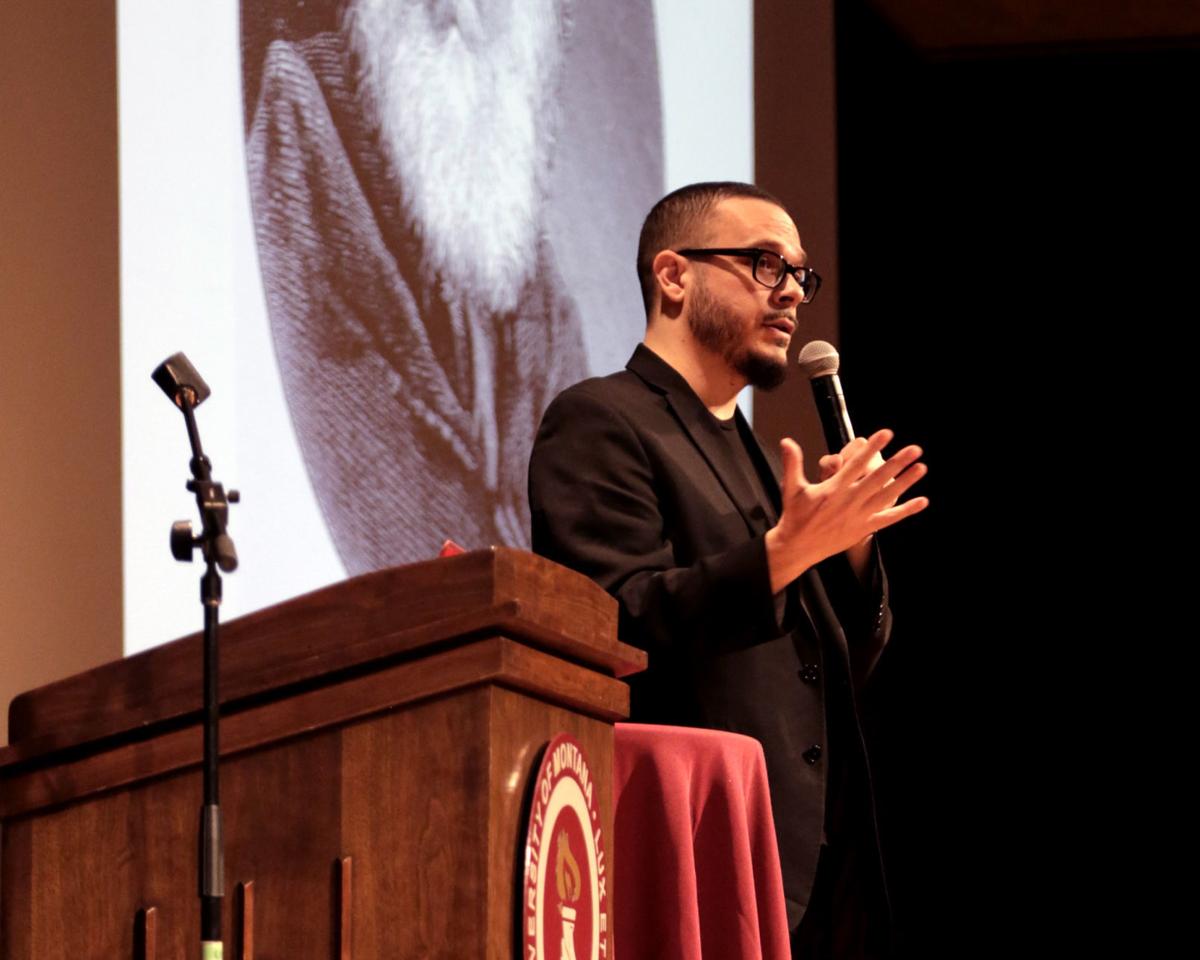 The African-American Studies Department, along with the Black Student Union, celebrated the program's 50-year anniversary with a week of events culminating with journalist and Black Lives Matter activist Shaun King speaking at the inaugural Black Solidarity Summit Sunday evening. 
Black Studies began at the University of Montana in May 1968 and is the third-oldest program in the United States, behind only Cal State Los Angeles and Cal State Long Beach. 
Last year, the program graduated its first class of majors and department director Tobin Miller Shearer says the program has grown five-fold over the last 10 years. 
"When I first arrived there were about three students in the program, we're now well over 15," Shearer said. "For us, that's real significant growth particularly in a state that's the least black state in the union." 
Black Lives Matter originated in 2013 after the acquittal of George Zimmerman in the death of Trayvon Martin in Florida. The international activist movement campaigns against violence and systemic racism against African-Americans and has grown to have more than 40 chapters nationwide. 
King, who lives in Brooklyn, New York, almost didn't make it to Missoula due to the inclement weather. 
"It's cold outside," King joked as he took the stage. "I know it gets cold in Montana but it seems you all saved some bad weather for my trip." 
More than 100 people attended the free public lecture by the civil rights activist and King continued to joke that if there were any "haters" at the event, he'd respect that.
"If you hate me so much you show up tonight, I tip my hat to you," King said to the University Center Ballroom crowd's laughter. "But I know there's mainly love in the room." 
All jokes aside, King began to delve into the complex place the country finds itself in today. King, who has spoken in 35 states, said it's hard to know when you are in a moment of history and that politics is talked about too simply. 
"I've noticed something amazing I don't think the country understands," King said. "We say red states and blue states, but where does that leave you?
"Our states and our country is not as simple as we make it. Everywhere I go, all over the country, I've spoken in states we're told are red states or Republican states, and they're huge, rich communities of progressive people who see the world in amazing, encouraging ways and I don't think the country knows that." 
King, who was the youngest Student Government President at Morehouse College since Martin Luther King Jr., always considered himself an activist but didn't become a leader by speaking out against police brutality until 2014 when he watched the video of Eric Garner being choked and subsequently killed by a New York police officer. 
He's helped organize and fund-raise for victims of police brutality — like Garner, Tamir Rice and Mike Brown — but couldn't comprehend that none of them would receive justice. He cited a statistic that more than 1,000 people were killed by police officers in 2014 and zero police officers were held accountable. 
"I've never fought so hard, for so much," King said, "and lost every time."
While he said where we are as a country is deeply problematic, we can work together to make the world a better place. 
"Whatever we do moving forward, it has to be better," King said. "This is us at our best? I'm not buying it."