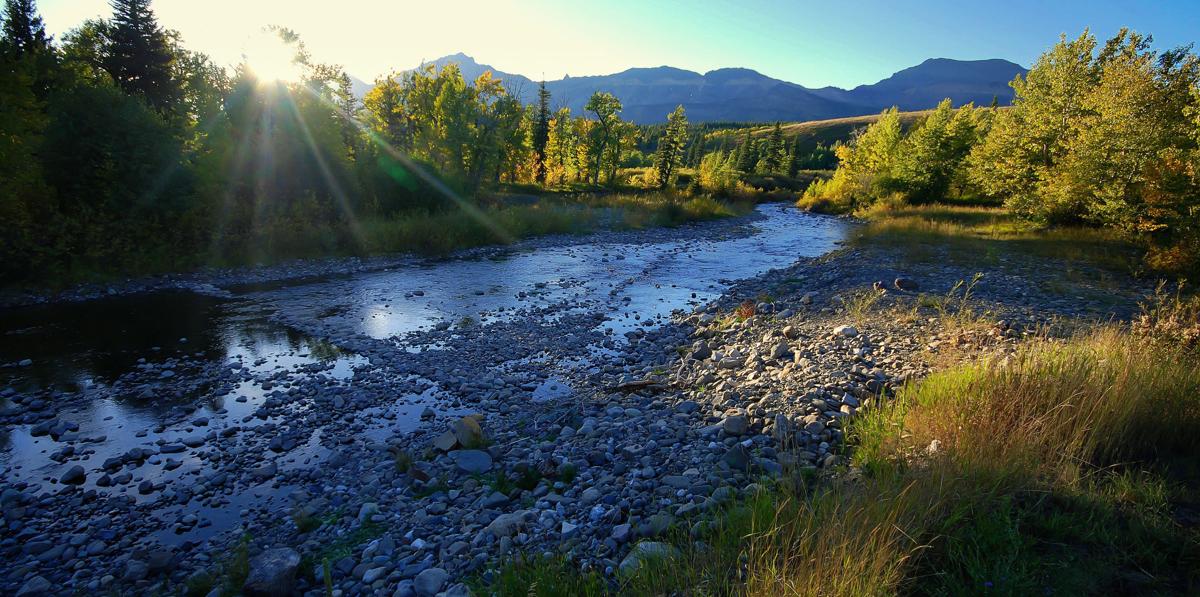 While a decades-long legal struggle over energy exploration in the Badger-Two Medicine revolves around its sacred nature to the Blackfeet Indians, it wasn't until this week that the tribe officially asked to join the fight.
Blackfeet tribal leaders joined several conservation groups in requesting intervener status in the case between Solenex LLC and the U.S. Department of the Interior before U.S. District Court Judge Richard Leon in Washington, D.C. Two months ago, Interior Secretary Sally Jewell accepted a recommendation from the U.S. Forest Service to cancel Solenex's drilling leases on 6,200 acres of public land just south of the Blackfeet Indian Reservation. Solenex asked Leon to overrule the decision and reinstate the leases.
"Those representing traditional Blackfeet culture did not have a seat at the table 30 years ago when the federal government leased our sacred lands for a dollar an acre," said John Murray of the Pikuni Traditionalist Association. "This intervention is important to ensure that those representing traditional Blackfeet culture have a seat at the table now as the court considers the validity of the government's effort to correct that 30-year-old mistake."
The tribe was joined by the Blackfeet Headwaters Alliance, Glacier-Two Medicine Alliance, Montana Wilderness Association, National Parks Conservation Association and the Wilderness Society.
Earthjustice attorney Tim Preso, representing the tribe and conservation groups, argued they needed a seat in the courtroom because they faced risks that the government did not. To start with, the current court case revolves around whether Solenex's leases were improperly suspended by the Forest Service. The Blackfeet have argued the leases were improperly granted in the first place back in the 1980s.
Preso noted the federal agencies were particularly "doubtful friends" because "as the party admitting wrongdoing, they lack incentive to explain their errors beyond what they deem necessary to support their lease-cancellation decision." That's important because the tribe and conservation groups had spent decades unsuccessfully trying to get the Forest Service and Bureau of Land Management to declare the leases illegal.
The 165,000-acre Badger-Two Medicine area rests next to Glacier National Park, the Bob Marshall Wilderness Complex and the Blackfeet Indian Reservation. Murray described its significance to the Blackfeet language, belief system and spiritual practices invaluable.
Tribal officials attempted to negotiate a compromise with Solenex for other, less sensitive drilling lands on the Blackfeet Reservation, which has seen oil and gas exploration since the 1920s. Those unsuccessful talks were outside the legal bounds of Solenex's case against the Forest Service.