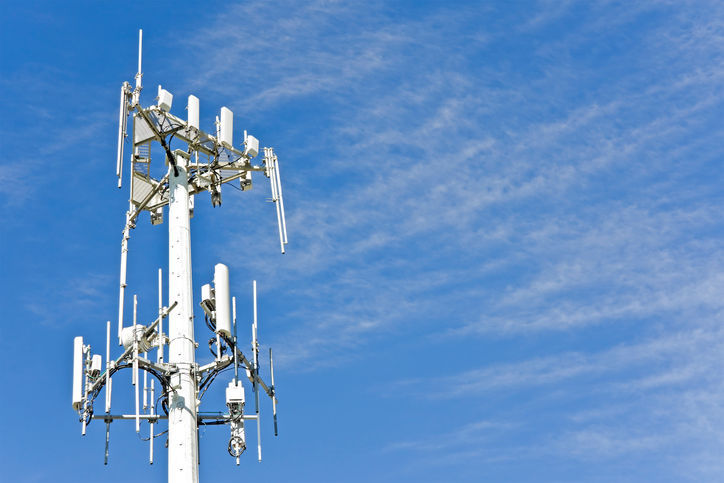 A Missoula-based telecommunications company will lend technical expertise to allow T-Mobile to build in the neighborhood of 200 new mobile sites in Montana and northern Wyoming.
Blackfoot announced Monday it has entered into what it called "a definitive agreement" to provide fiber back-haul services, the underground wiring that connects tower sites to switching hubs and on to wireless phones and the internet.
"By building out these cell sites with Blackfoot, and delivering new or expanded mobile coverage, T-Mobile can provide wireless choice to customers who were previously forced to choose from limited mobile provider offerings in-market," a news release from Blackfoot said.
It will affect service areas "such as Bozeman, Great Falls and Billings while extending service in Helena and Butte," the release stated.
Laura Marshall, vice president for Blackfoot, said she wasn't aware whether some of the new mobile sites will be in western Montana. 
Jason Williams, Blackfoot's CEO, said Blackfoot has been pushing the technology envelope locally for more than a decade.
"T-Mobile is exactly the type of innovative partner we are pleased to do business with," Williams said in a statement.
Blackfoot's physical presence also is expanding. Long a telephone company in western Montana, Blackfoot now has offices in Bozeman and St. Anthony, Idaho, with roughly 180 employees from Thompson Falls to Billings.
"We go where our customers go," Marshall said. "We consider ourselves a growing regional provider of voice data. I don't think that's a story a lot of people know."
T-Mobile's predominant Montana presence is in the west. It calls itself the Un-carrier, a marketing campaign dating back to 2013 based on a plan that drops contracts, overage fees for data and early termination fees.
"As the Un-carrier, we're all about giving customers the best wireless experience on America's best unlimited network," said Dave Mayo, a senior vice president at T-Mobile, which has U.S. headquarters in Bellevue, Washington. "Now, with Blackfoot's engineering and fiber expertise, T-Mobile can rapidly expand our LTE coverage to rural Montana and Wyoming, bringing wireless choice for customers while creating near- and long-term job opportunities in the state."
LTE (Long-Term Evolution) refers to a standard for wireless data networks for smooth and efficient transitions toward increasing capacity and speed.
Marshall said she listened to an inspiring message from Neville Ray, the chief technology officer for T-Mobile, at Monday's Montana High Tech Jobs Summit at the University of Montana.
"Their commitment to this region is pretty tremendous, and their vision is very dynamic," she said. "They'll say it really straightforward. They're here to compete with Verizon and AT&T."
Monday's announcement came on the heels of news of a pending merger between T-Mobile and Sprint. Citing "people familiar with the matter," Bloomberg reported late last week that the two wireless networks are putting the finishing touches on an agreement that's expected to be announced when quarterly earnings are reported at the end of October.
"The wireless carriers are pursuing the deal to bulk up against larger competitors AT&T Inc. and Verizon Communications Inc. in a cutthroat market for mobile-phone customers," Bloomberg's Alex Sherman and Scott Moritz reported.
The merger likely will be scrutinized carefully by the antitrust division of the U.S. Justice Department and its new head, Makan Delrahim.
If approved, it will cut the number of national wireless carriers from four to three, according to the Bloomberg report.