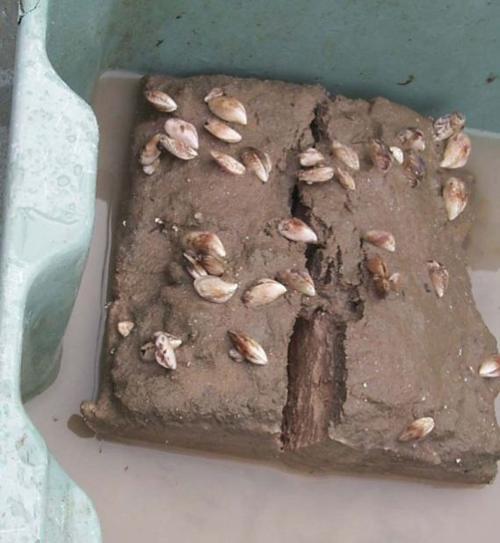 Ice has barely left Montana's waterways, but boat inspection stations have already opened to defend against aquatic invasive species.
Flathead Basin Commission workers set up at Pablo and Clearwater Junction on Friday to check for traces of zebra and quagga mussels – non-native mollusks that can destroy food webs, damage hydropower and irrigation equipment and leave razor-sharp shells all over river banks and lake beaches.
State biologists detected mussel larvae in Tiber Reservoir and other sites on the Missouri River last fall. The discovery accelerated efforts to prevent the mussels from getting into the Columbia River system west of the Continental Divide. The tiny larvae can travel in mud or debris stuck to boats that have floated in infested waters.
"Boaters and water users in Montana can expect some significant changes in 2017 as we work diligently to protect our water bodies from aquatic invasive mussels, particularly west of the Continental Divide," said Eileen Ryce, FWP fisheries division chief. "A critical piece of our response to aquatic invasive mussels is to protect waters that are currently mussel-free. Inspection stations are a key part of this plan. However, everyone from fishermen to irrigators to stand-up paddle boarders must take responsibility for following our Clean, Drain, Dry protocols."
That involves cleaning all the mud and debris off watercraft and equipment after use. The state is also setting up more intensive decontamination stations at water sites suspected of mussel infestation.