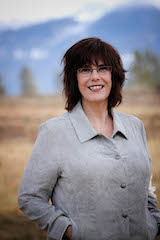 PABLO – The Salish Kootenai College Board of Directors on Friday erased the "interim" in front of Sandra Boham's title, and made her the college's next president.
Boham has served as interim president since the December death of SKC president Robert DePoe III.
A member of the Confederated Salish and Kootenai Tribes, Boham graduated from the University of Montana in 1982 with a bachelor's degree in sociology, earned a master's in adult and higher education from Montana State University in 1991, and completed her doctoral degree in education leadership at UM in 2014.
She had been vice president of academic affairs at SKC.
In a news release announcing her appointment, Boham said her priorities include:
• Establishing a bachelor's degree program in tribal governance and administration.
• Free evening classes in the Salish language for community members.
• Starting a STEM – science, technology, engineering and math – academic high school for junior and senior high school students who would spend half a day in their high schools, and half a day on the SKC campus working toward a degree in the STEM field.
• Providing EMT training at the college.
• Strengthening the culture preservation and perpetuation efforts of CSKT.
"We are pleased that Dr. Boham has accepted the position of president," SKC board member Ellen Swaney said. "Dr. Boham has been a member of the administrative team since she was hired as academic vice president, and we value her knowledge, leadership and commitment to the college."