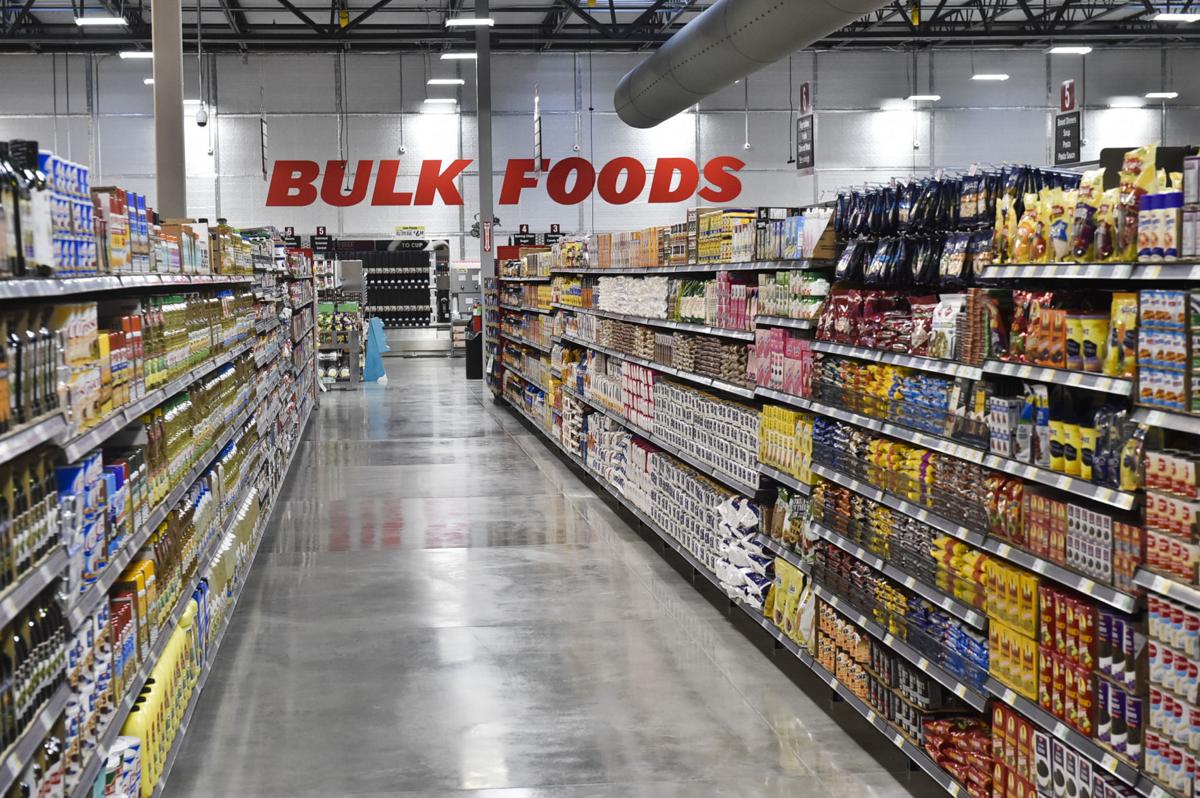 Here's a roundup of some business news in the Missoula area:
WinCo Foods has announced a grand-opening date for their new Missoula store at 2510 S. Reserve St. 
The employee-owned grocery store will open at 9 a.m. on Feb. 22. It is the Idaho-based company's 133rd location nationwide and the fourth in Montana.
The company does not accept credit cards, but they do take debit cards, checks, cash and EBT. Customers bag their own groceries. The Missoula location will be open 24 hours a day and no membership is needed to shop there.
The company will employ 140 people in Missoula, a company spokesperson told the Missoulian last year.
"We saw an opportunity that we couldn't pass up," said Noah Fleisher, a spokesperson for WinCo Foods. "The response to WinCo Foods in both Helena and Billings has been overwhelming, and the people of Missoula made it very clear they wanted WinCo, too."
The old ShopKo building is 100,000 square feet and WinCo has been remodeling it for much of the last year. The new store will feature full produce and meat sections, along with a deli, a bakery and a pizza department.
A new boutique cafe appears to be under construction at 529 S. Higgins on the Hip Strip, in the site of the old Iza restaurant.
A website says the new cafe is called Toast Missoula, and is owned by Whitefish restaurateur Kristin Voisin, the mother of Olympic freeskier Maggie Voisin.
The website lists specialty coffees, breakfast items, salads and pizzas. Voisin owns a cafe called Toast in Big Sky, and she was a co-owner of the now-defunct Truby's restaurant in Whitefish. A phone number listed on the website was not set up to take calls.
Glacier Sotheby's International Realty in northwest and western Montana has decided to offer 19 under-construction homes in the Missoula area for sale without taking competitive bids. At Hellgate Village, prospective buyers can enter a drawing, but the prices of the homes will be set. 
Tom Burk, the president of the Glacier Sotheby's International Realty in northwest and western Montana, said the goal is to avoid the bidding wars between competing buyers that drives up prices.
"The housing market is in very short supply and demand is extreme," he told the Missoulian, "This has led to a significant increase in equilibrium pricing. The unique factor in this development is that this product is targeted toward local Missoulians and not to investors or speculators."
Prices will start around $399,000, and all 19 homes will be listed on the local Multiple Listing Service in March.  
"The difference is that we do not plan to entertain multiple offers that often bid up prices," Burk said. "Consumers will be invited to register to have their names drawn. Once their name is drawn, they will be given an opportunity to come to the office a buy a home for a set price with no stress of multiple offers. Given the current activity in the market, the developers know that they could generate higher values for these homes but their aim is to provide Missoulians with attainable housing at realistic prices and great value."
The project is being represented by Glacier Sotheby's agent Gillian Fetz Edgell. The properties are in the Mullan Road area.
The drawing will be held April 1.
"It's a neighborhood built by Missoulians for Missoulians," Fetz Edgell said. "People will be able to view floor-plans beforehand. There'll be a mixture of built forms. A lot are single-family homes, some are duplex. We have triplex and a quadplex and a cottage court. We have residential units built over double garages."
Fetz Edgell said as a local real estate agent, she's all too aware of how skyrocketing housing prices here have left many local people unable to afford a home. Part of the problem is competitive bids that raise the prices far beyond the initial listing price.
"We're hoping this will give people a fair opportunity," she said. "Local people are consistently getting beat out. The system is stacked against them."