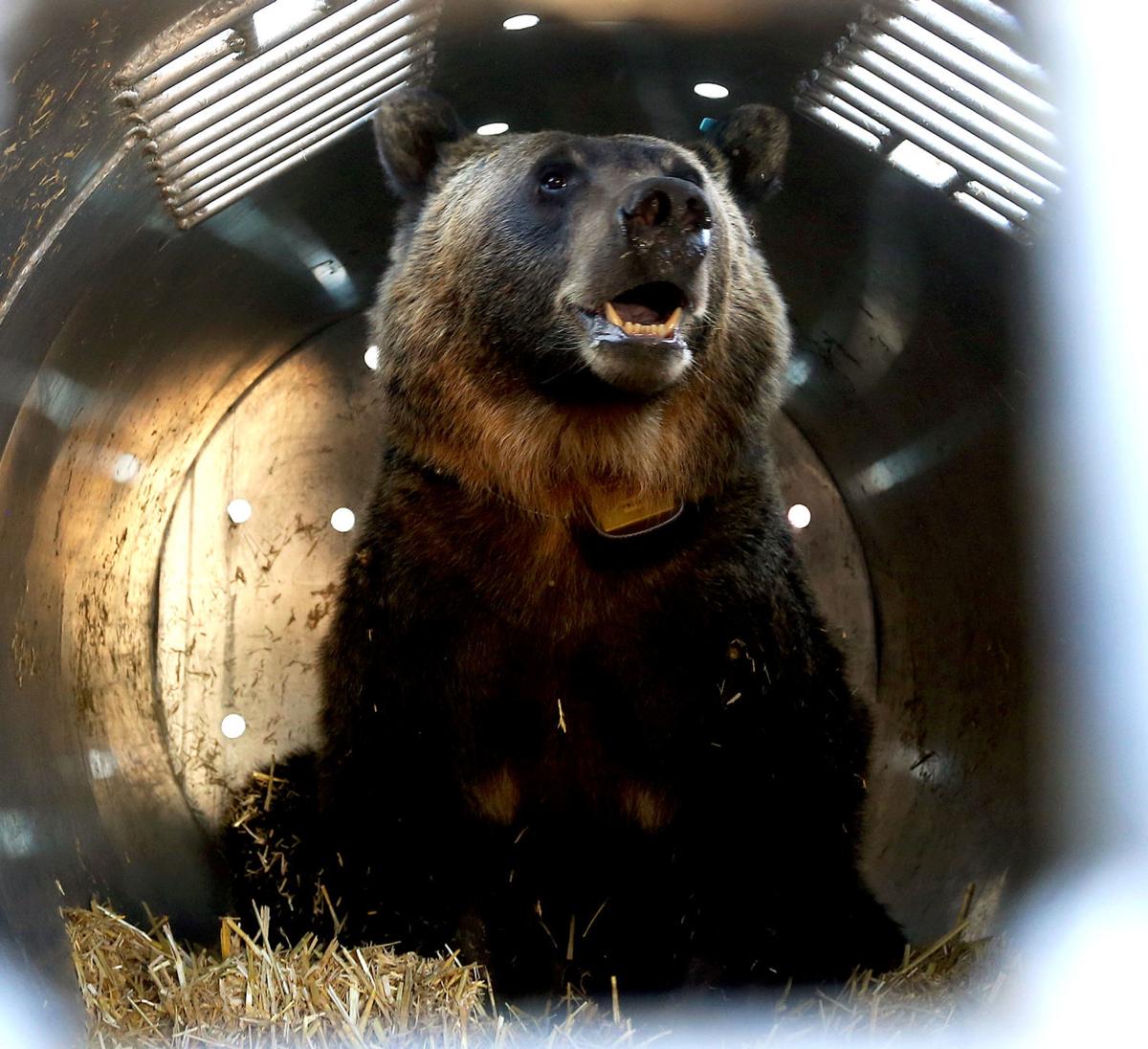 While most grizzly bears have retreated to their winter dens, the officials in charge of their fate have a busy two weeks of work ahead.
Local wildlife managers for the two largest grizzly populations in the Lower 48 states have separate meetings on Wednesday and Thursday, including the Northern Continental Divide Ecosystem (NCDE) group in Missoula on Wednesday. The Greater Yellowstone Ecosystem group meets Thursday and Friday in Pray with a much bigger agenda.
Wednesday's NCDE meeting takes place in the DoubleTree Inn from 10 a.m. to 4 p.m. It will review recent research on the routes grizzlies use to travel to various parts of the recovery area, as well as the subcommittee's five-year plan. That to-do list focuses on how things will change if and when the NCDE population gets delisted from Endangered Species Act protection.
A look at the Greater Yellowstone Ecosystem agenda gives a good preview of what that means. Wildlife managers in the three-state area surrounding Yellowstone National Park have changed their group title, from Yellowstone Ecosystem Subcommittee to Yellowstone Grizzly Coordinating Committee. While that might seem like bureaucratic shuffling, it reflects the growing independence from federal oversight in grizzly bear management.
The committee's first real order of business updates how lawsuits attempting to reverse the delisting decision have progressed. Then it moves on to the conservation strategies to which each state wildlife agency and stakeholder are committed, including how to keep a minimum 500 grizzlies in the region. That in turn requires monitoring bear activity, especially females of cub-bearing age, to ensure they're living in at least 16 of the 18 bear management units in the region.
Habitat standards include managing motorized access into bear management units at 1998 levels, with "short-term deviations allowed under specific conditions." Commercial livestock grazing allotments for cattle and sheep would also stay at 1998 levels, with existing sheep allotments getting phased out as opportunities arise.
One topic notably missing from the Greater Yellowstone agenda is any discussion of future grizzly hunting seasons in Wyoming, Idaho or Montana. Officials from all three states sharing part of the Greater Yellowstone Ecosystem have discussed offering grizzly hunting as a way to reduce human-bear conflicts and increase public acceptance of bears.
The full Interagency Grizzly Bear Committee meets in Missoula on Dec. 12-13. It starts off with a closed executive session reviewing the lawsuits challenging grizzly delisting, followed by an open session on its own five-year plan. The rest of the session catches up on 2017 activities in the NCDE, Yellowstone, Bitterroot, North Cascades and Selkirk-Cabinet/Yaak recovery areas.
Delisting opponents have their own events planned for the coming week. Representatives of the Flathead-Lolo-Bitterroot Citizen Task Force, Montana Chapter of Sierra Club, Wilderness Watch, Wild Earth Guardians and Wild West Institute have a rally planned on Tuesday from 5:30 p.m. to 8 p.m. at Imagine Nation Brewing to plan public comments and review proposed congressional changes to the Endangered Species Act.