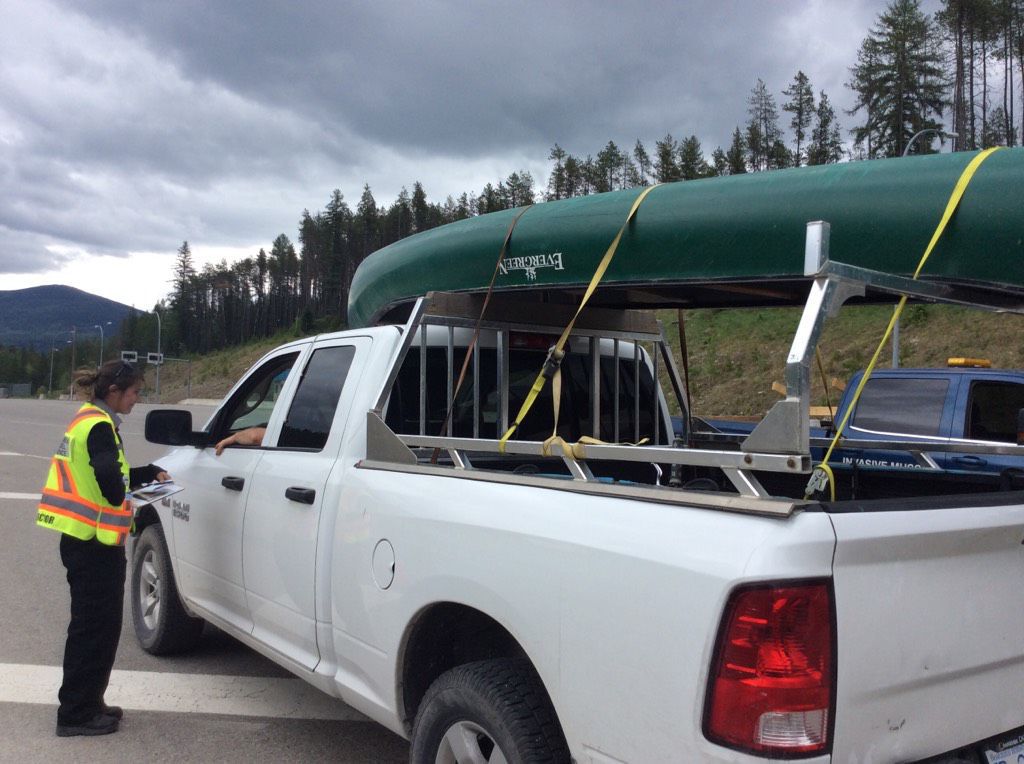 The discovery of invasive mussels in Montana waterways has rung alarm bells throughout the Pacific Northwest.
"Montana is the firewall between the Upper Missouri River system and the Columbia River Basin," said Matt Morrison, chief executive officer of the Pacific Northwest Economic Region. "This is the only place in North America that hasn't had them. Finding them in the Tiber Reservoir was just a bombshell."
The economic region's membership includes five Canadian provinces and territories as well as the states of Montana, Washington, Idaho, Oregon and Alaska. Morrison said the Canadian partners are particularly concerned about getting quagga or zebra mussels in their waters.
"If they get over the Continental Divide, then British Columbia, Idaho, Washington and Oregon are all vulnerable," Morrison said. "No matter how many inspection stations we have, they'll just float downriver. And it's not just a tourism matter. We estimate it will cost the region a half-billion dollars a year for the rest of our lives just to manage impact on hydro, irrigation and fisheries, especially our salmon habitat."
The regional forum includes elected state, provincial and federal officials from each of the 10 jurisdictions. It has scheduled an emergency meeting on Dec. 9 to discuss responses to the new challenge.
On Wednesday, Montana Fish, Wildlife and Parks officials reported a third possible detection of mussel larva this fall. The new incident was found in the Missouri River south of Townsend near the York's Island Fishing Access Site. Previous detections have been confirmed in the Tiber Reservoir of the Marias River and Canyon Ferry Reservoir on the Missouri.
Discovery of a dried mussel shell in a Milk River water sample near Nelson remains inconclusive because it's unknown if the mussel died before or after it reached the river, according to FWP fisheries division administrator Eileen Ryce.
FWP conducts aquatic invasive species tests on 141 rivers, lakes and ponds across the state each year. This includes more than 540 samples, which are processed at the agency laboratory in Helena.
"We've developed an extensive testing protocol in Montana because of the importance of early detection," Ryce said. "The fact we've discovered these mussel larvae at very low densities in Tiber and Canyon Ferry indicates this testing protocol is proving effective."
FWP also operates 17 aquatic invasive species check stations around Montana during spring and summer months. New this year was a law requiring recreationists with watercraft to stop at any check station they encountered. More than 37,000 water craft have passed through FWP's check stations. Of the thousands of water craft inspected, seven were found positive for aquatic invasive mussels.
"We must ensure that no infested boats enter British Columbia," said Brian Heise, chairman of the Invasive Species Council of British Columbia. "We need to look at all inspection tools, including sniffer dogs, to find the most cost-effective and sound approach. Every boat club and marine enthusiast in the province needs to commit to protecting our waters. We need to see action now."
Zebra and quagga mussels are suspected to have arrived in the bilge water of a freighter in the Great Lakes region around 1988. They produce colonies of sharp-edged shells that coat aquatic surfaces from beach rocks to hydroelectric dam turbines. Morrison said a Ford automobile plant had to be closed for three weeks after mussels got into the heating-ventilation-air-circulation system and damaged its pipes.
"In Chicago you can't swim without tennis shoes because you'll cut your feet on these things," Morrison said. "And the walleye fishery has been devastated in some Great Lakes."
A boat inspection station in Idaho caught a construction barge contaminated with mussels from the Great Lakes region last summer, Morrison said. If it had passed undetected, those mussels would probably have entered Seattle's Lake Washington, where the barge was used for bridge maintenance work.
The Canadian federal government has already passed a law making it illegal to transport mussels. Its infestation has moved as far west as Lake Winnipeg, Manitoba. Border agencies are considering rules prohibiting transport of boats into Canada without inspection and disinfection controls. That could impact popular tourist areas like Waterton Lake in Montana and Alberta, Ross Lake in Washington and British Columbia, and B.C's Bowron Lakes.
"We need all of our water users to understand and follow the Clean Drain Dry message and procedures," Ryce said. "The success we have at preventing any spread or introduction of AIS in Montana depends on it."