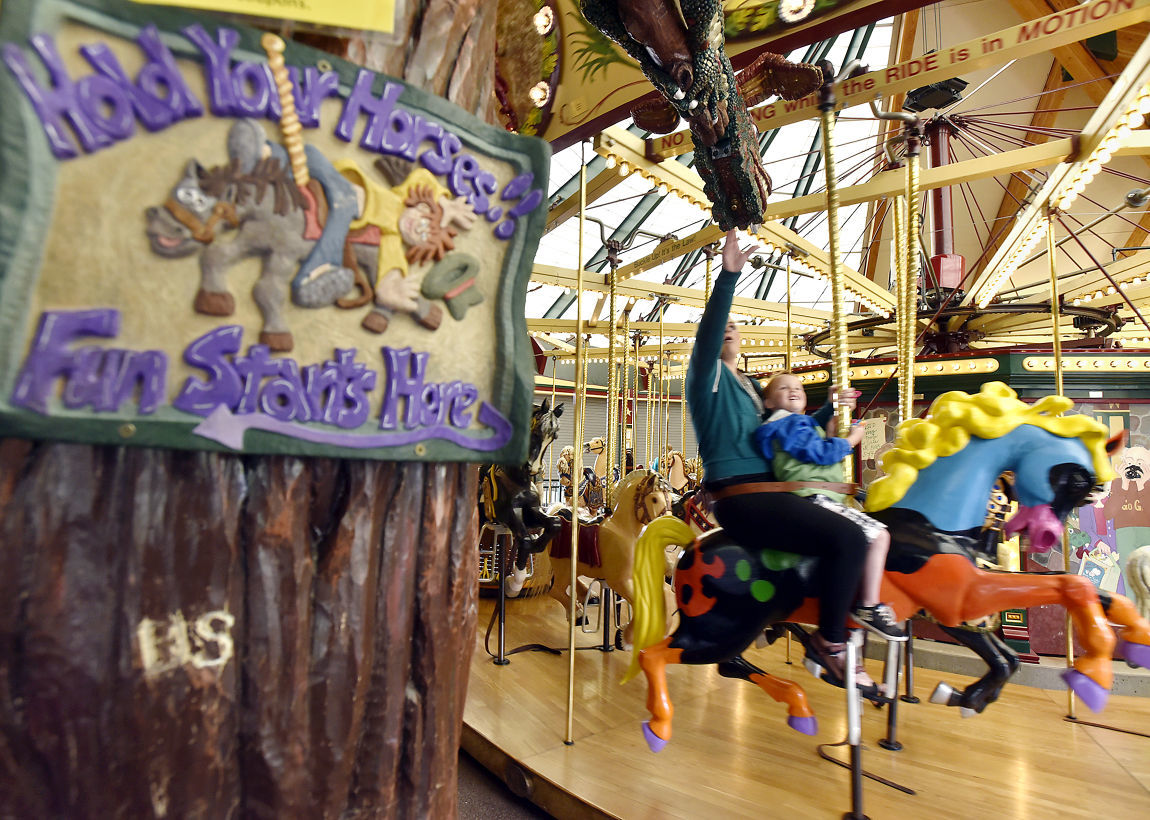 A mechanical problem has forced the popular carousel at Caras Park to close indefinitely and likely lose significant summer revenue.
A Carousel for Missoula, the nonprofit that runs the ride, announced this closure in a Facebook post Wednesday morning.
"We are heartbroken to announce that we will be unable to run the carousel for the forseeable future," said the post.
Theresa Cox, A Carousel for Missoula's executive director, said that on Tuesday night, after several days of bumpy rides, mechanics found that a vital component called a thrust bearing had broken, making the ride unsafe to operate.
You have free articles remaining.
In the interview, Cox said it was unclear how long repairs will take, what the cost will be, and how much, if any, insurance will cover. Cox said that A Carousel for Missoula earns half its annual income during the summer months, so it's likely that "we've just had half of our income cut in half again."
The gift shop and Dragon Hollow play area will remain open while the repairs proceed. Cox said between this latest breakdown and a recent Dragon Hollow renovation that took longer and cost more than expected, "it's been a rough couple of months" for the organization. But she said they had received considerable support on social media, and that "everyone seems to be understanding so far."
According to its website, the community built the carousel modeled after the historic ride at the Columbia Gardens in Butte in an effort led by Missoula cabinet-maker Chuck Kaparich. The carousel opened in 1995 in Missoula with carved ponies and 16,066 pieces of restored antique frame and motor.
The age of this design is complicating repairs, Cox said. "It's not like we can just go to the store and buy a new thrust bearing for a 101-year-old carousel."