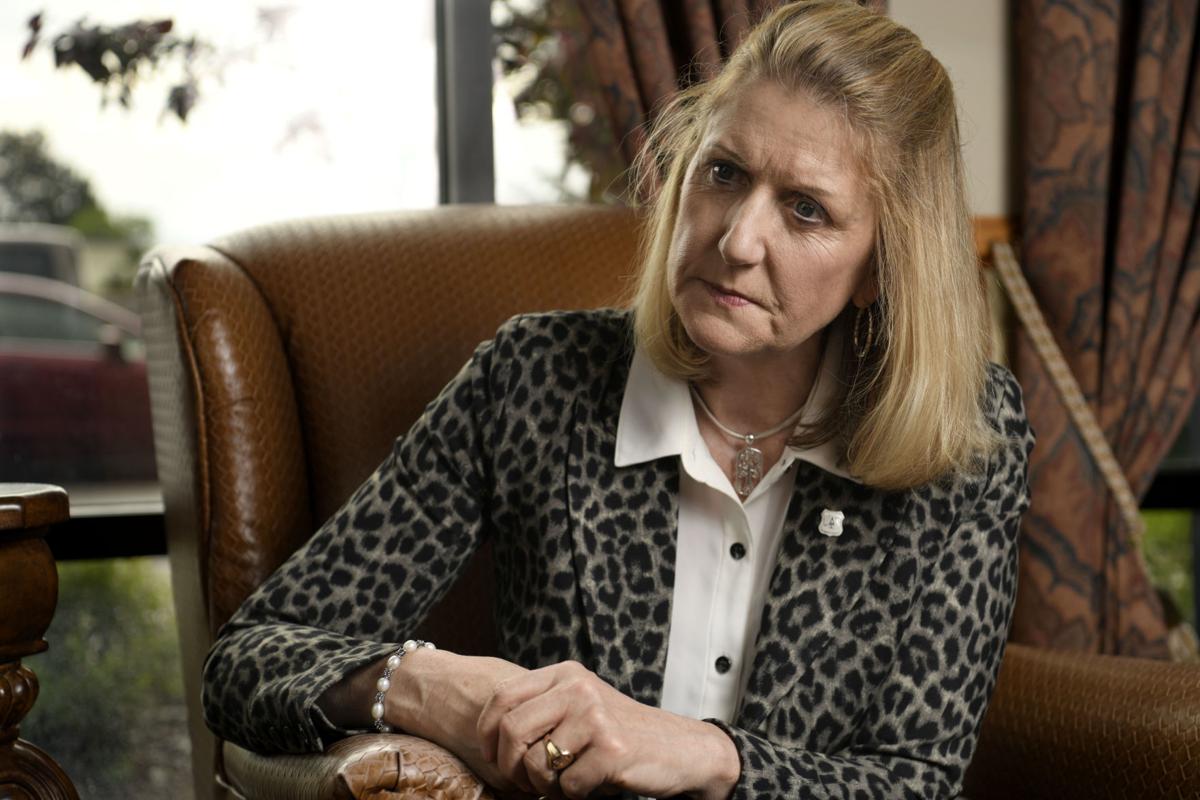 Vicki Christiansen took the "interim" off her title and became the chief of the U.S. Forest Service on Wednesday.
In taking over the agency's top post, Christiansen continues a trend of bringing Missoula-headquartered Forest Service Region 1 experience to Washington, D.C. Previous Region 1 foresters Dale Bosworth, Gail Kimball and Tom Tidwell also accepted promotions to chief.
Christiansen served briefly as interim Region 1 forester in 2012. She went on to become the Forest Service's deputy chief for state and private forestry, where she had oversight of fire and aviation management, tribal relations, forest health protection, cooperative forestry and conservation education.
Christiansen was made interim chief in May, after then-Chief Tony Tooke resigned in the wake of a sexual misconduct investigation. 
The Forest Service oversees 154 national forests and 20 grasslands in three states and Puerto Rico. It has nearly 30,000 employees.
"She has an advantage, having worked a number of years as a state forester in two different states and having been with the Forest Service long enough to understand it," said Bosworth, who's retired in Missoula. "She may have relationships with people our former chiefs haven't had."
That's likely to get applied as the Forest Service moves on its "Toward Shared Stewardship" strategy, which emphasizes more cooperative work between the federal agency and state land managers. Christiansen took on that plan in August as a way to rethink approaches to wildfire, invasive species damage, drought and disease in the nation's 3 billion burnable acres. A large part of it involves working more closely with state and tribal agencies where forests cross boundaries.
"She can really understand how the federal agencies can partner with the state forestry agencies and capitalize on one another's strengths," Montana State Forester Sonja Germann said on Wednesday. "Better planning and better management actions to make a difference to local communities."
During a May appearance in Missoula shortly after she took the interim job, Christiansen said changing the culture of the Forest Service would be one of her top priorities. One of her first actions was to have an agency-wide "stand-up" where staff pledged to be accountable for changing the workplace climate for the better.
"Vicki being chief of the Forest Service and a strong woman, holding up those values, means something to me as the first female leader of my division," Germann said. "She's upending a lot of that old culture."
Bosworth said finding ways to manage the growing challenge of wildfire on public lands was a top concern, but not the only one for the new chief.
"The Forest Service really needs to figure out a way to step up with recreation," Bosworth said. "That's the biggest thing after fire. That's how people see the Forest Service and their public lands."
Oct. 2 marked the 50th anniversary of the National Trail System Act, and the Forest Service acknowledged it has a $314 million backlog of trail maintenance work, on top of $210 million in annual maintenance, capital improvements and operational needs. The agency has a network of 158,000 miles of trail.