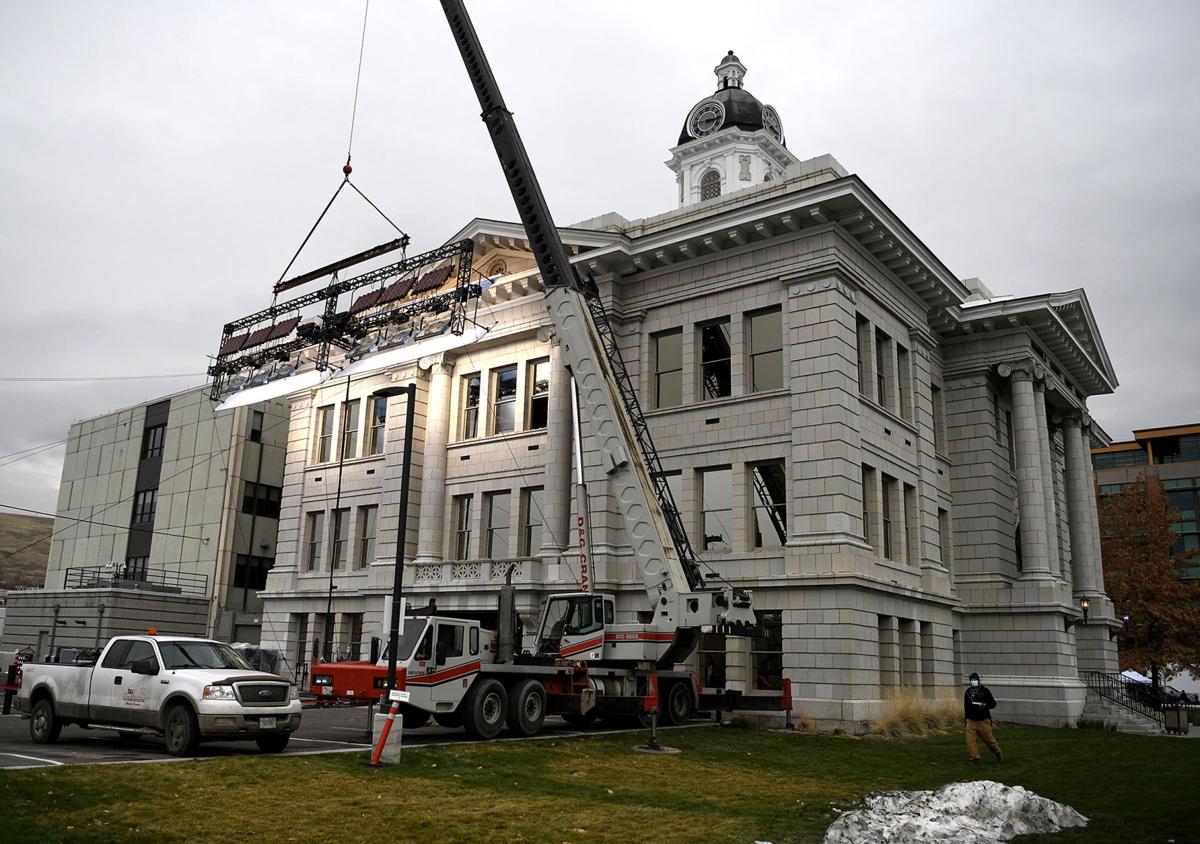 The fifth season of the hit television series "Yellowstone" starring Kevin Costner is set to begin filming in Montana this summer, and Missoula and the Bitterroot Valley will likely again be on the set location list.
That's according to Charlie Skinner, the supervising location manager for the Paramount Network. He was a guest panelist at City Club Missoula's forum on Monday titled, "A Lens on the Big Sky: Filmmaking in Montana."
"I do know that we are slated to film season five this summer," he said.
The fourth season of the show was filmed largely in Missoula and Ravalli counties.
Skinner also hinted that a new show called "1883," which will be a prequel to the storyline of "Yellowstone," could be filmed in Montana as well.
"It's still to be determined, but I can't imagine that none of it will be filmed in Montana," Skinner said. "Hopefully we have our roots down and this can go on for a while longer."
Skinner was joined by Allison Whitmer, the film commissioner for the Montana Film Office, in a conversation moderated by local filmmaker Lynn-Wood Fields.
Whitmer said the success the cast and crew of "Yellowstone" had working in western Montana could lead to more production companies deciding to film here. Her job for the state entails marketing Montana as a place that's friendly to film companies and the economic benefits they bring.
"We're excited to introduce the landscape of Montana to the world," she said. "Our job is to promote Montana worldwide. We want (production companies) to know that Montana exists, that we're a viable opportunity for them and we have the resources and visuals they need."
When Montana is showcased in front of a nationwide or global audience, that translates into a payday for businesses here, according to Whitmer.
"Fly fishing in Montana increased by 60% after 'A River Runs Through It' came out," she said. "And 'Yellowstone' is having that effect. People are asking about participating in the Western lifestyle: Hiking, visiting national parks, horseback riding, going to dude ranches and farming and ranching. It's really interesting for tourism in general."
Many small businesses in the Missoula area benefited from having "Yellowstone" shooting here for four months last year. For example, Skinner told the story of how local glass company TC Glass helped them remove the tinted windows from a local diner so safety glass could be installed in order to have stunt actors thrown through them for a scene. Then, the original glass had to be reinstalled.
"The glass company became a big part of my team," he said.
Skinner believes that the economic benefit that film production provides also comes with fewer negative side effects than other industries. The productions involve a lot of people and can be disruptive when scenes are filmed on public property, but he said they work hard to not leave a mess behind.
"Our industry doesn't leave a lot of tailings behind," he explained. "It looks like we create a big impact at the time, but more or less generally the landscape is not going to be altered much and we're not going to leave a lot of waste behind. And all Montana received was a good influx of money in the economy and we promoted it."
Part of his job is making sure businesses and community members aren't negatively affected by filming. He tries to communicate to people that although it's a temporary inconvenience, it's worth it in the long run.
"So if you're frustrated that we've locked down your road and it's a little more traffic than you'd expect, and you're not enthused by it at the time, we will go away soon and all will be returned to normal and hopefully you're economy got a little boost," he said.
The cast and crew spend money at local hotels, restaurants, bars and vacation rentals, he noted. Other businesses like car rental agencies and caterers also reap enormous benefits.
The first three seasons of the show were filmed in Utah, but a tax incentive program there expired. Meanwhile, the Montana Legislature passed a $10-million income tax credit incentive for film production companies, so "Yellowstone" moved production here.
Fields, the forum moderator, said the $10 million tax credit is too low because "Yellowstone" could easily eat up the entire incentive by itself in one year.
"That's a good problem to have," she said. "But really it won't be until the cap is raised that we would see multiple productions. We'd be sitting pretty well nationally if we could get to $100 million. You would see the economic ripple effect of that."
Fields is also the executive producer of the "Perma Red" television series about forced assimilation of Indigenous people in the 1940s, which is on track to shoot the pilot episode in Montana this fall. 
She said the film companies get a higher tax credit if they hire Montana residents rather than out-of-state workers. She also noted film production companies should try to hire Montana's many military veterans.
"Vets are used to working as a team," she said. "We embrace them and welcome them in film so that's a goal we're working on. Everybody wants to see this have a ripple effect that benefits all Montanans."
The amount of money "Yellowstone" spent filming in Montana in 2020 hasn't been released, but Paramount spent about $26 million per year filming the first three seasons in Utah. Whitmer said it's reasonable to expect a similar number for the fourth and fifth seasons.
She also noted that the success of "Yellowstone" means more companies will start to think about filming movies and television shows about Western American culture.
"There's been a resurgence of 'the Western'," she said. "We've also seen an increase in inquiries from high-quality independent cinema with budgets of $2.5 million and below."