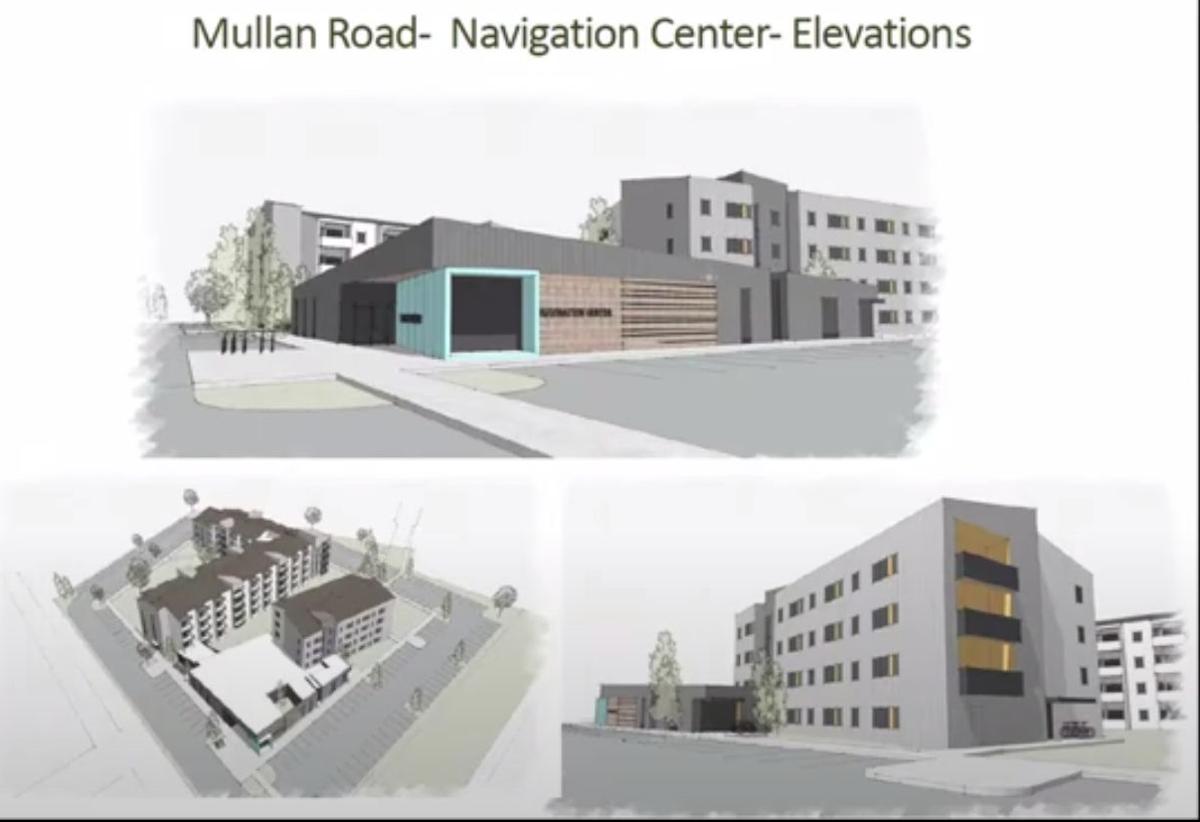 The director of a city agency on Thursday hinted at a possible $20 million development project, with attached affordable housing, that could happen in Missoula's Northside neighborhood.
Meanwhile, a project to build 202 units of affordable housing in Missoula got a little boost of forward momentum in the form of tax assistance.
Ellen Buchanan, the director of the Missoula Redevelopment Agency, told the agency's board of commissioners that a "major investor" is looking at building some type of large development on Scott Street on the Northside. She was coy with details, but told the board as much as she could say because plans aren't finalized yet.
Buchanan said the agency has found "a partner" who is looking to invest perhaps $20 million into the 9.8 acres of the property that has been cleaned up to residential standards.
"We stand to gain pretty impactful permanently affordable housing if we're able to consummate this relationship," Buchanan said. "It's a work in progress. It would include a component that is ownership, permanently affordable housing, where the land is vested with a Community Land Trust."
"So there would be a significant investment made through that tool but we have to have certain things done by December," she said.
In 2019, the MRA board approved providing $50,000 in funding to the Missoula Economic Partnership (MEP) to develop a "proactive" package of potential projects and tools to attract new investment in the Missoula Opportunity Zone. Buchanan said the MEP found this investment partner and got them interested in the Scott Street land.
"We're looking at upwards of $20 million investment as a result of location within the opportunity zone," she said. "It's pretty exciting. It's fun to share fun exciting projects. This one's going to take a fair amount of capacity in a hurry but if we pull it off it's going to be well worth it."
Buchanan did not share details of who the investment partner is, but said Mayor John Engen would be making a referral to the Missoula City Council for consideration at a December meeting.
The Mullan site will include "low-threshold" units broken into 30 units for long-term unhoused people and 100 units for individuals and families living below 70% of the area median income, which is $44,000 annually for a family of two in 2020.
The TIF funding will help Homeword with design, construction, permits and engineering costs for the curb, gutter, sidewalk and storm drainage along West Broadway associated with the Mullan Road portion of the Trinity Project. That portion of West Broadway lies within Urban Renewal District II.
The Mullan site will also feature a Navigation Center, according to MRA assistant director Chris Behan.
"The Navigation Center will feature comprehensive support programming to the public that is focused on breaking the cycle of chronic homelessness," Behan explained to the board. "Services, some open 24-hours, will be patterned after successful programs across the country that comprise a variety of social and physical support such as counseling and mental health services, access to substance abuse and behavioral health assistance, medical care, life skills and job training, specialized support to prevent recidivism leading to re-incarceration, etc. depending on the needs of the individual."
He said such programs have resulted in a significant reduction in chronic homelessness in other places in the country. One of the legal requirements for using TIF is that it eliminates "blight," which has many legal definitions. Behan said that homeless camps have been growing in Missoula, and the Trinity apartments aim to reduce those in size.
"Although not specified in state law, homeless camps and outdoor urban living can include drug use, very unsanitary conditions, and can be mixed with people avoiding law enforcement for a variety of reasons," Behan explained. "Additionally, they sow fear in adjacent neighborhoods and drive redevelopment investment elsewhere. Navigation Center programming has been successful in reducing homelessness and recidivism where used across the country."
Construction of the Trinity project is expected to be complete in the fall of 2022.
Get local news delivered to your inbox!
Subscribe to our Daily Headlines newsletter.