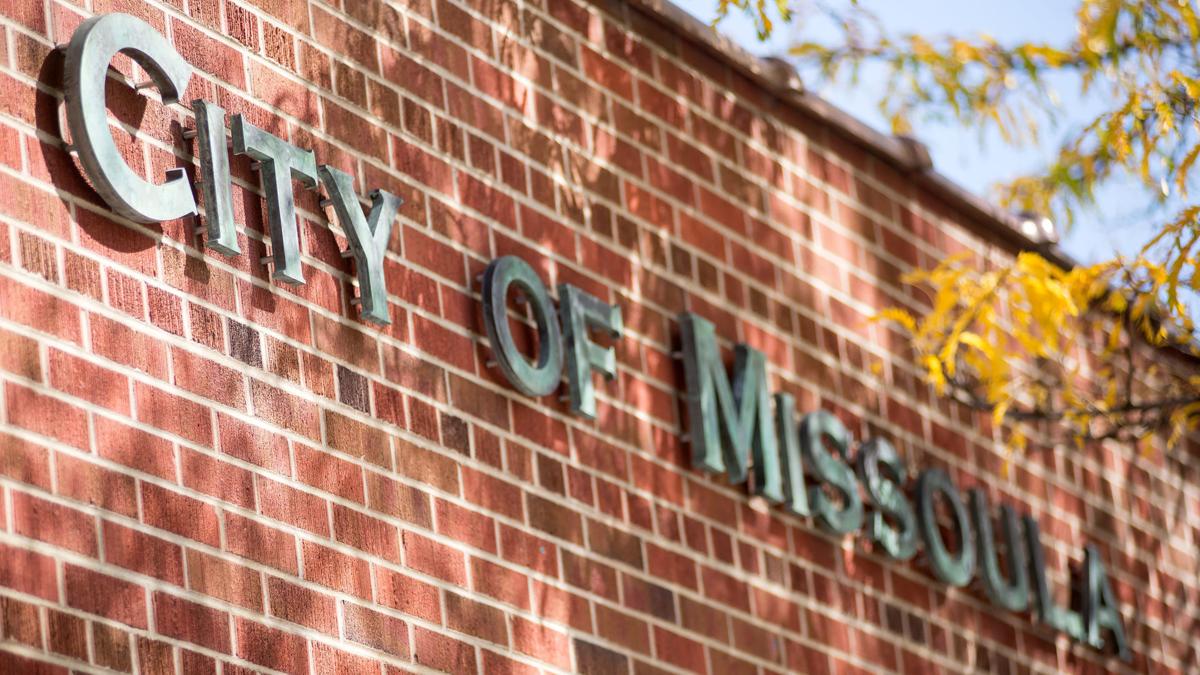 Missoula reaffirmed its commitment Monday night to affordable housing by setting four goals for the next five years using funds, in part, from the federal Department of Housing and Urban Development.
The plan for the HUD-funded programs calls for increasing the number and quality of affordable rental units and homes, including mobile home parks and manufactured housing. It also focuses on investing in capital or public service projects, such as overnight shelters, transitional housing and supportive services for those experiencing homelessness.
Specifically, some of the goals include constructing 200 rental housing units; providing overnight shelter for 1,650 people; and assisting 1,044 people with home ownership.
A fourth goal is to ensure their plans developed through the HUD programs align and complement other community planning efforts and city housing policies.
Eran Pehan with the city's Office of Housing and Community Development noted that they have fewer goals this year based on recommendations from HUD. Missing from this year's annual action plan are grants that previously helped pay for playgrounds, sidewalks and other infrastructure that improves the quality of life for folks in low-income neighborhoods.
"We were strongly counseled by HUD to focus on three or less goals. We used to, as a community, list about nine goals that led to us under-performing with HUD," Pehan said. "They wanted to see us consolidate and focus on a few areas."
Councilor Heidi West noted that day care also is an important issue, especially for single mothers experiencing homelessness. Pehan said that need should be incorporated in the low-income developments that will be under consideration, but this year the focus for the federal funds is to impact the number and quality of affordable homes in Missoula and work toward ending homelessness.
"Over the next five years, we hope to end homelessness in the community and alleviate the pressures on the housing market to ensure that all Missoulians can afford their home," the plan states.
The 200-page document was created by Missoula's Office of Housing and Community Development after two public meetings and a community-wide survey to gather public input. It assesses the housing needs, analyzes the market, and the goals to achieve by 2023, but only outlines about $633,780 in funding for the 2019 federal fiscal year.
This consolidated plan is meant to align closely with the city's first comprehensive housing policy "A Place to Call Home," which was released earlier this year. The plan and policy are meant to be implemented concurrently.
"A review of residential sales in Missoula indicate that the median sales price for homes in the Multiple Listing Service is higher than the overall citywide median home value," according to the Housing and Community Development report.
Meanwhile, the median rent increased about 60 percent, from $468 to $785. Wages in Missoula haven't kept pace with the housing costs.
For 2019, the plan calls for one HOME Investment Partnerships loan of $353,000 to the Missoula Housing Authority for the Villagio project, which will be a 200-unit low-income apartment complex in the Northside neighborhood. Along with last year's federal allocation, the total given to the project so far is $750,000.
"No other city funds have been allocated, but it is within the Urban Renewal District" and the Villagio may be eligible for tax increment financing dollars, Pehan noted.
Five federal Community Development Block Grants (CDBG) for 2019 also were approved for submission to HUD. Those include:
• $200,000 to the Human Resource Council for homeowner rehabilitation projects;
• $25,000 to the YWCA Missoula for Ada's Place emergency housing;
• $25,000 to the Poverello Center shelter for rapid intake and assessment;
• Another $15,000 to the Poverello Center for a housing retention specialist;
• And $18,780 to Homeword to help with home ownership, rental and financial education and counseling.
While the city has to submit the plan and public comments to HUD, Missoula is considered an "entitlement city" for the CDBG program and a "Participating Jurisdiction" for the HOME program. Those designations mean HUD provides funding directly to the city, and Missoula isn't required to compete for the funds with other state jurisdictions.
Councilor West praised the report, saying it provides an "amazingly detailed look at our community" and "a really robust document."
Pehan anticipated submitting the document to HUD this week.
"We envision that after a week or so we can fund those projects, get those projects under contract and go forward with the good work we're doing," Pehan said.