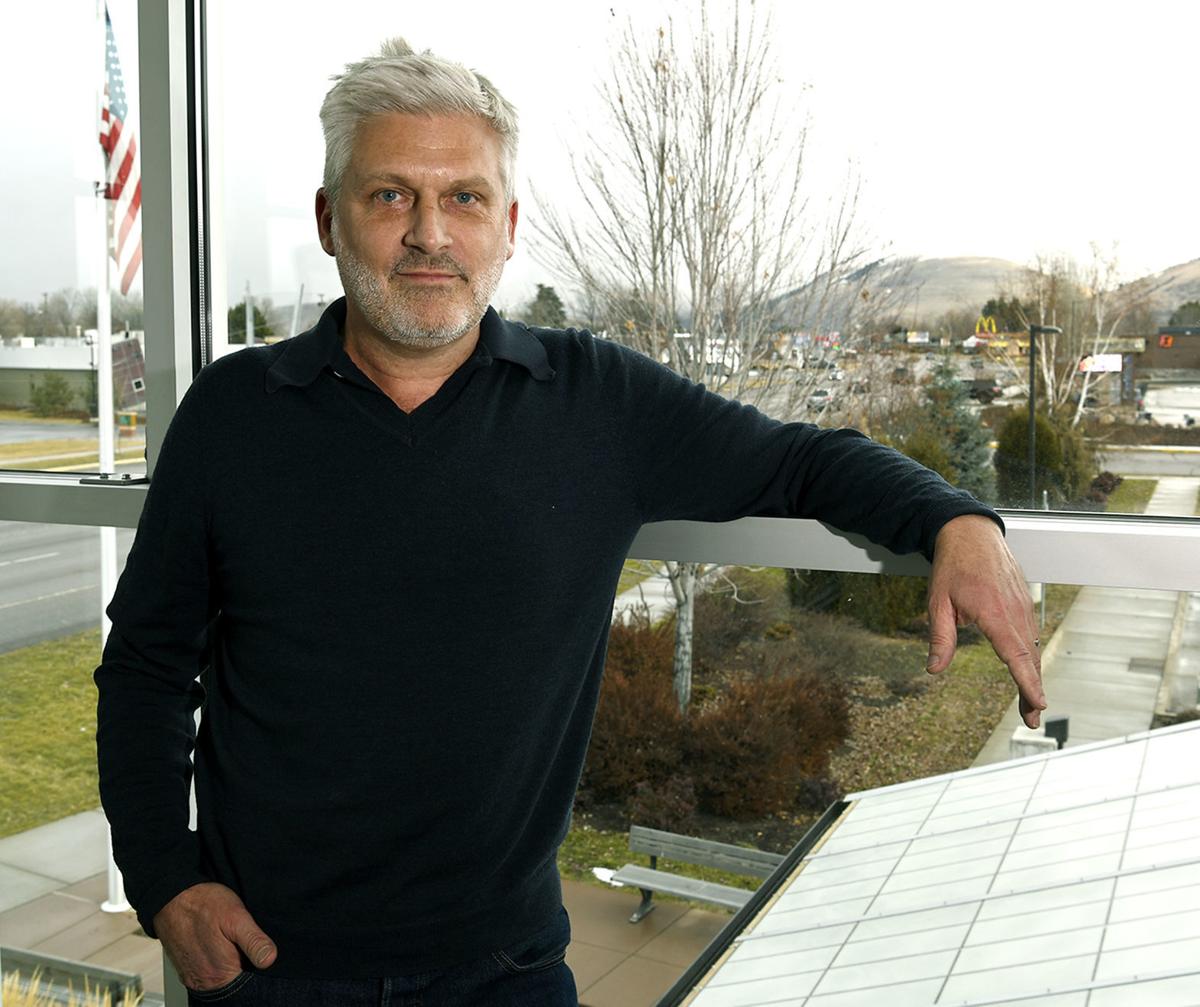 Despite a full banking technology conversion, an expansion into other markets, and a name change, Clearwater Credit Union managed to maintain its efforts to give back to the Missoula community this past year.
"Our mission is to be a force for good in banking, in the lives of our members and in the communities we serve, and we think that that just goes well beyond responsible, well-priced products and services," said CEO Jack Lawson. "So volunteerism and philanthropy really help us to live that mission more fully."
Lawson said the credit union is still putting finishing touches on numbers for its 2019 end-of-year report, but it's shaping up to be about constant with 2018.
In 2018, CCU donated more than $300,000 to 150 nonprofit organizations, and its employees donated more than 2,500 volunteer hours to philanthropic causes in the communities it serves.
Their total philanthropic numbers in terms of money donated will be in line with 2018, which Lawson said is a target of 5% of their net income.
"The volunteer numbers are going to come in between 2,400 and 2,500 last I checked, so that might even be a tiny dip," he said, adding the major changes the bank went through likely contributed.
"We had an incredibly high-risk, project-oriented year. We ran a full technology conversion, so a core banking conversion, and we changed the name of the credit union," he said. "So people were really internally just maxed out and probably just had a little bit less time to give, honestly."
CCU was still able to set aside a donation to help jump-start the Women's Leadership Initiative, a program on campus that helps to empower women in their lives and careers.
"That was a large contribution in the amount of $25,000 to help restart that and help to identify support and build female leadership on campus and elsewhere," Lawson said. "We are running two of our own coworkers through that program."
And with an expansion into communities outside Missoula in the past year, Lawson said the philanthropic efforts will follow them where they go.
"We've recently expanded the market, so we now operate in seven counties in southwestern Montana," he said. "We are beginning to do a little more philanthropy in particular in the Butte market."
Giving back to the communities they serve is beneficial for credit unions, so Lawson said it's a win-win for everyone.
"We only do well as a financial institution if the households, the not-for-profits, are in general also doing very well in the markets we serve," he said. "So we see our success being in part driven by a healthy economy and local community."
Credit unions are not-for-profit financial co-ops owned by their member depositors, said Tracie Kenyon, president and CEO of Montana Credit Unions, which works to promote and enhance a thriving credit union community across the state.
"Giving back is in their DNA," she said, adding most credit unions have volunteer programs and efforts to donate locally.
CCU works to create a culture where volunteerism is both encouraged and supported, so it offers employees 24 hours of paid volunteer time per year. They also have an internal group called TEAM, or Together Employees Achieve More, that coordinates volunteer efforts.
"They're keeping their ears to the ground, trying to understand what's happening, where and what not-for-profits or social services and agencies might need help," Lawson said, adding volunteering is something the CCU employees embrace and enjoy.
"That common sense of purpose, it motivates people, it makes the working day a little bit more engaging."
In 2020, Lawson said CCU plans to continue its philanthropic work, including supporting the Women's Leadership Initiative on campus as well as advancing development efforts around clean energy.
"We're really focused on greening up our own operations and trying to support not-for-profits and advocacy efforts that are doing the same."
And as it expands, Lawson said its giving will only grow in the new communities they're serving.
"Spreading our wings a little bit and getting to know some of the new markets we're now operating in now is really important to us."
This story appears in Missoula Business, a new publication that reports on emerging trends and goes beyond the numbers to look at the insights and drive of the people leading Missoula forward. Find the first issue inserted in the Sunday, Jan. 26, print Missoulian and soon in the e-edition, and read the stories on Missoulian.com.
Get local news delivered to your inbox!
Subscribe to our Daily Headlines newsletter.