As the voting in Montana's primary election wound down Tuesday evening, hints of tension permeated the air on the Missoula County Courthouse lawn, where demonstrators in recent days have been protesting the death of George Floyd.
Floyd died last week when a Minneapolis police officer knelt on his neck, despite Floyd's pleas that he couldn't breathe, an incident that has touched off days of protests around the country and the world.
At 8:30 p.m., the protesters who initially gathered in Missoula announced they were calling off the rest of the demonstration for the night. Counter-protesters remained, though, and more arrived with bulletproof vests and firearms strung over their shoulders.
One man, Kolter Beneitone, described the group as "concerned citizens" looking out for people and businesses, referencing looting that has happened in some cities around the country, although not in Missoula.
A handful of police remained a block away, with patrol cars and bicycles but allowed close-contact conversations to play out.
Chanting eventually gave way to loud music pumping from one of the counter-protesters' vehicles.
The counter-protesters began to arrive late Tuesday afternoon, first in a couple of pickup trucks parked down the block from the protesters, waving large American and Trump campaign flags. Across the street, armed men stood outside a pawnshop.
Organizers who had planned the rallies in recent days to protest Floyd's death walked to those waving flags and hoped to maintain peace, said Mahogany Howard, 19. Two Missoula police lieutenants who had been on scene earlier in the day arrived and assured demonstrators on both sides their right to protest was intact as long as they remained law abiding.
Officers remained nearby later into the evening as those protesting Floyd's death began to leave the area.
Both sides, when leaders spoke one on one, agreed they opposed a common evil: destruction and violence in the community caused by any protesters. An unfounded Facebook post published earlier in the day claimed antifa would descend upon Missoula at 6 p.m. Tuesday. That never happened, but served perhaps more as a bogeyman to stir up the demonstration.
Earlier Tuesday, the demonstration was peaceful with protesters batting back one counter-protester and at one point joining with police for a photograph.
Demonstrations around the country have continued to escalate in violence, from protesters torching buildings to police pepper spraying peaceful ralliers, as President Donald Trump on Monday urged governors to crack down on protesters. No reports have emerged of protests in Montana rising to any level of violence.
"We have had one of the most peaceful protests, and I am so proud of that," Howard said. "We have to show why we should be respected."
Tuesday's stalwart crew in Missoula started small, and grew through the morning to a crowd of 50 by noon. Howard had taken something of an informal leadership role over the crowd Tuesday, wielding a megaphone to build the tempo with chants and speaking calmly with people with raised tensions. 
At one point a man approached the demonstration while the protesters lay face-down with their hands behind their backs. 
"You're inciting violence!" the man hollered at them, a video camera in hand. Dozens leapt up from the ground and countered him at close range, chanting "Black Lives Matter" at him until he left. 
"This is free speech, you morons," he said as he turned away. 
Howard alerted the authorities, and two Missoula police lieutenants were on scene within a few minutes. They told Howard they would keep an eye out for the man, but asked if they could get a picture with the protesters before they left. As the crowd swelled around the two officers for a photo, a white woman chastised the crowd, calling the suggestion a "photo op." Howard stepped in to calm the woman, telling her, "I'd rather take a picture with them than be pepper sprayed by them."
Helena Roche on Tuesday was among the small African American population represented at these Missoula rallies, bringing with her Addis, her 9-year-old daughter. She loves Missoula and its people, she said Tuesday, but added she has to be honest with her children about racism in the world. She has explained to them the details of Floyd's killing, and they know why it's important to rally here, Roche said. 
"It's very difficult sometimes to have these conversations" with her kids, she said. "I don't mention black and white, I mention what's right. It doesn't matter the color. America is great, we have to stand up for ourselves and support one another. That's why I'm here."
"That was hard, but you see what's happening," Matt said through tears, waving an arm towards a small group of children dancing together. "That's a unity song."
George Floyd Protest 1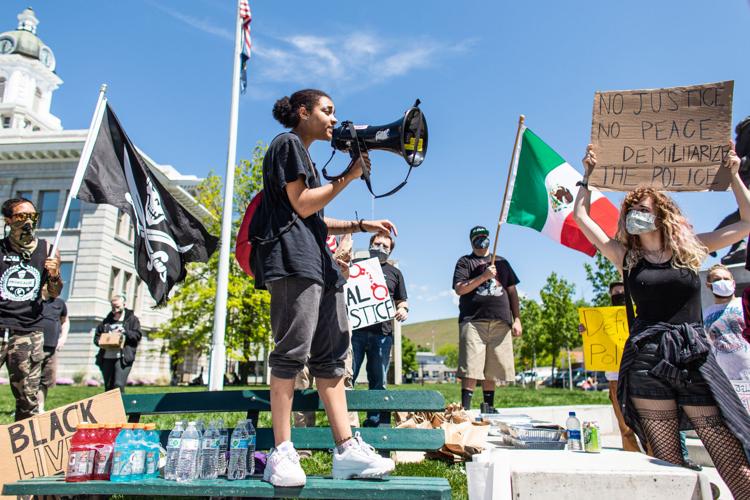 George Floyd Protest 2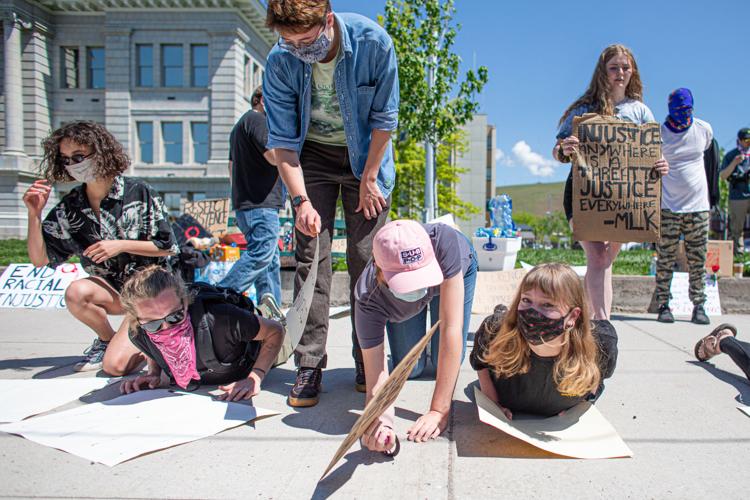 George Floyd Protest 3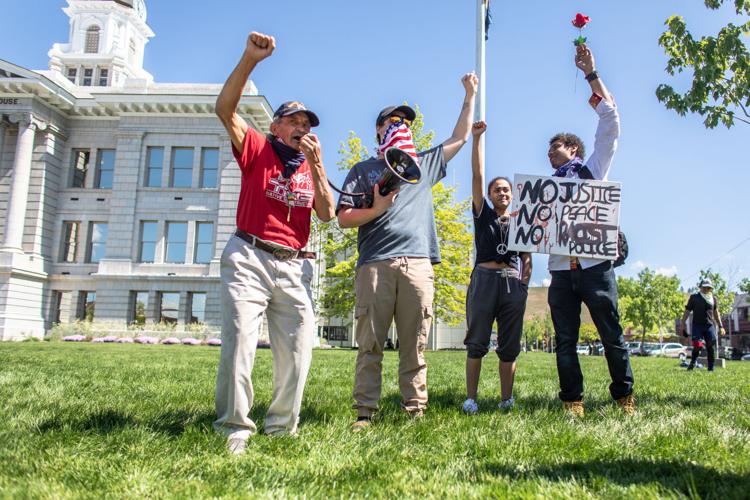 George Floyd Protest 4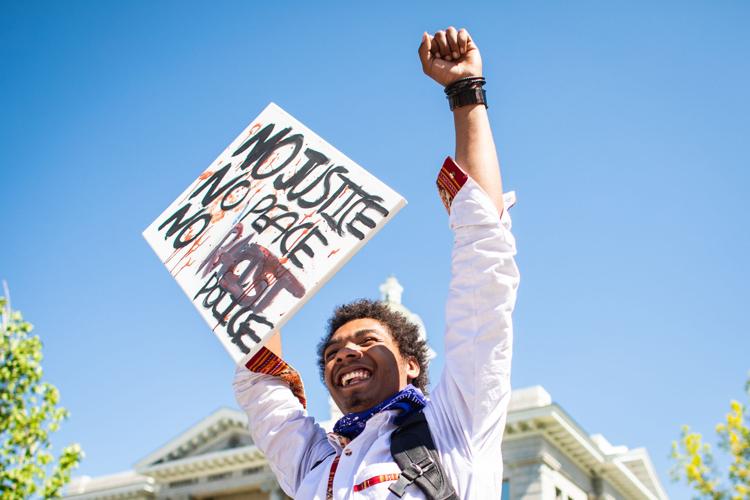 George Floyd Protest 5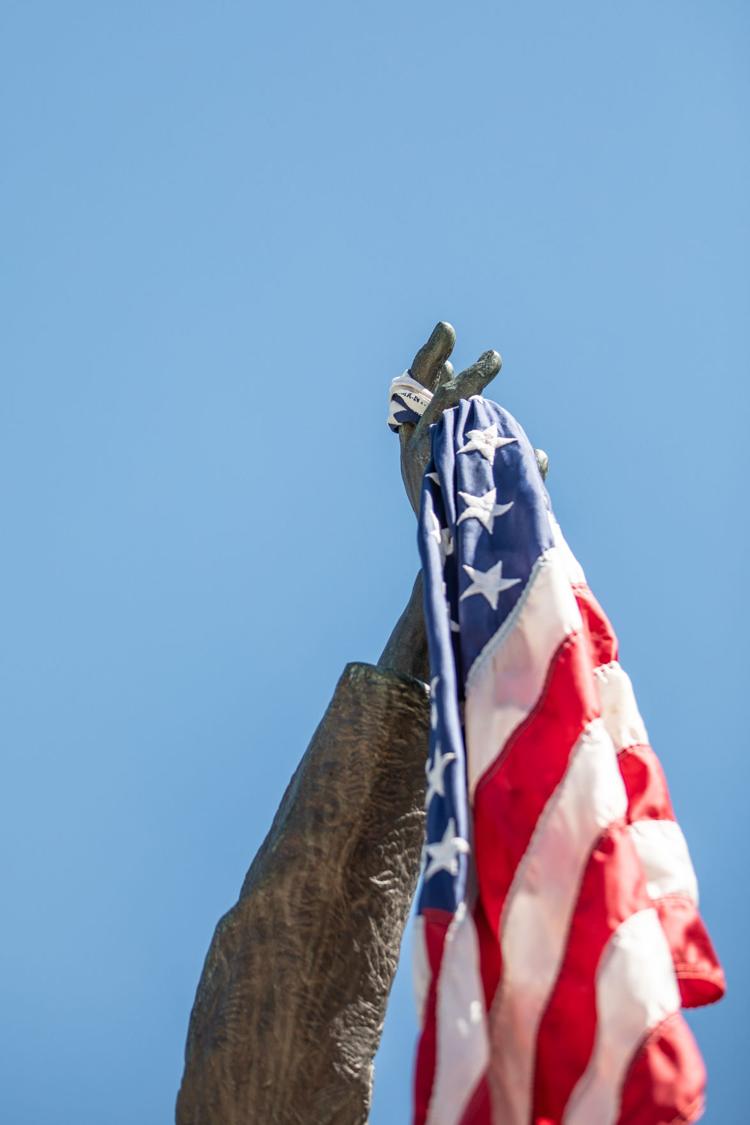 George Floyd Protest 6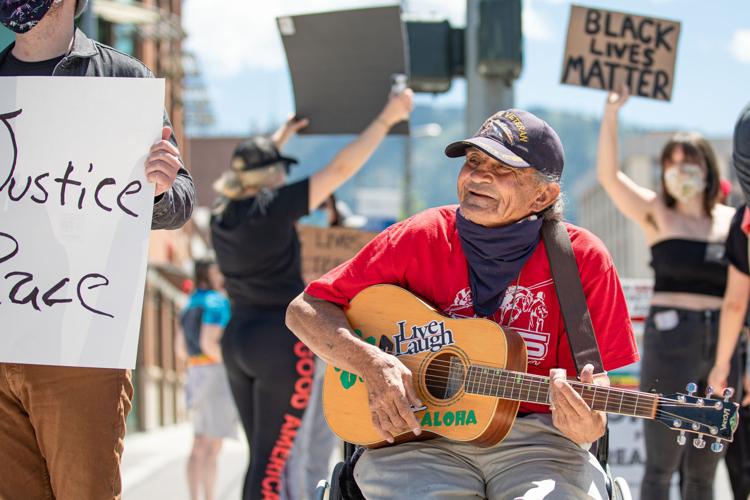 George Floyd Protest 7
George Floyd Protest 8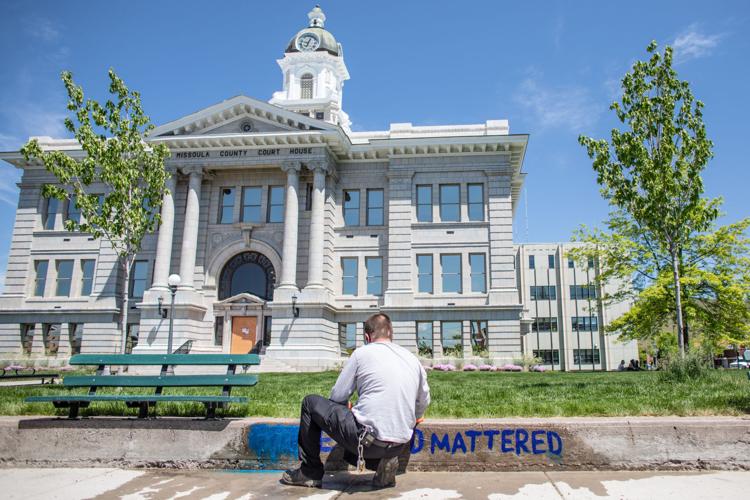 George Floyd Protest 9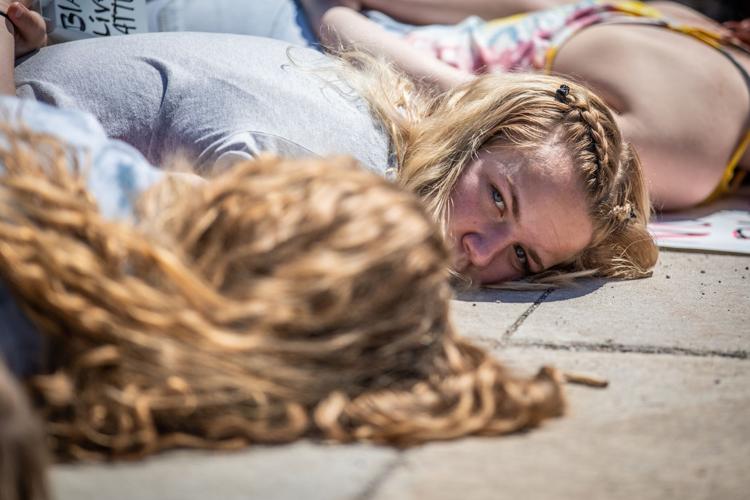 George Floyd Protest 10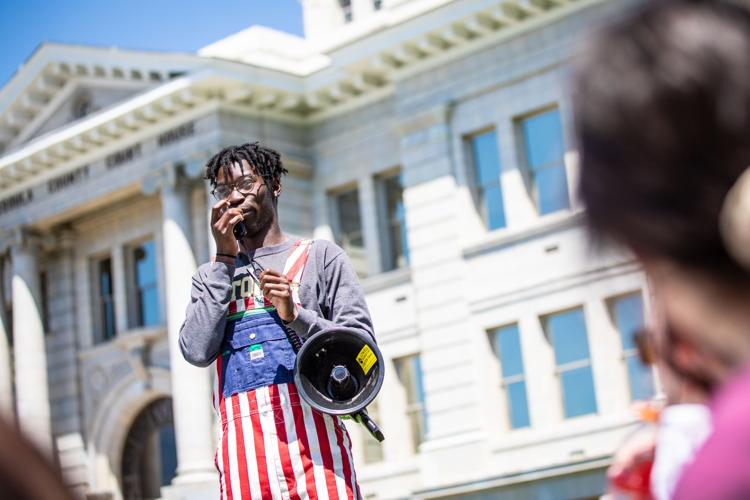 George Floyd Protest 11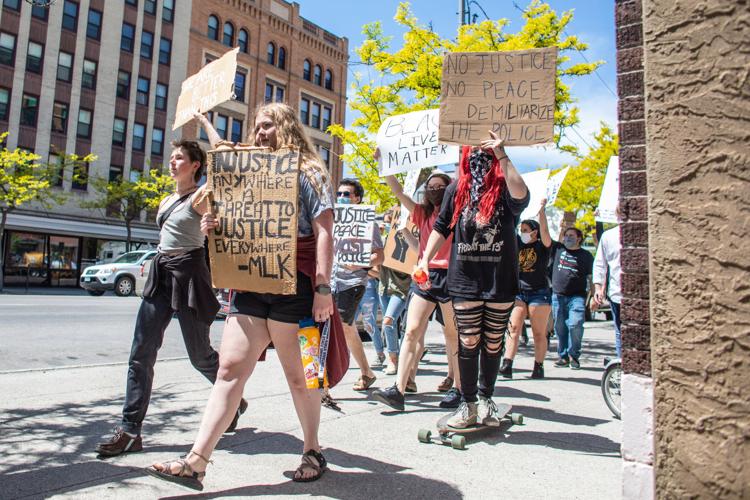 George Floyd Protest 12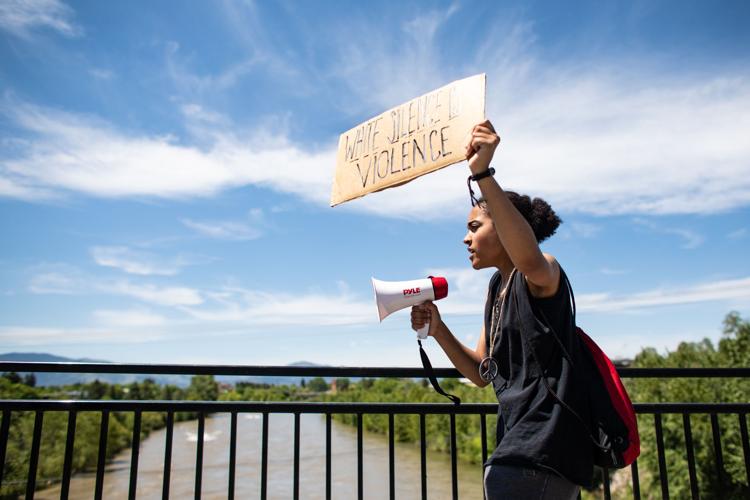 George Floyd Protest 13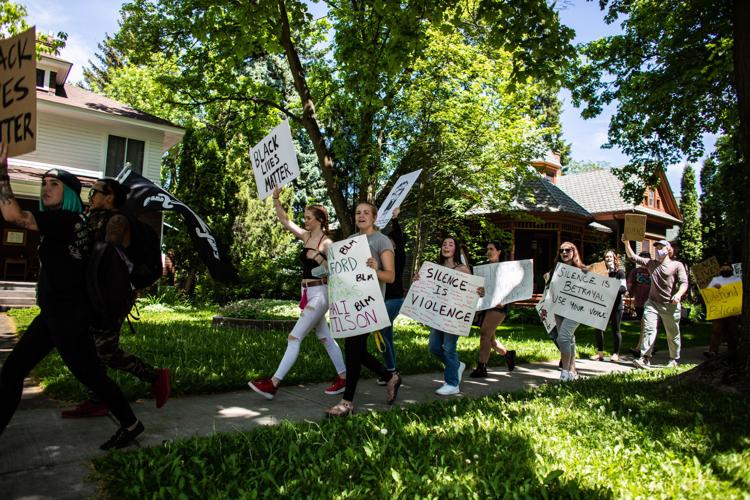 George Floyd Protest 14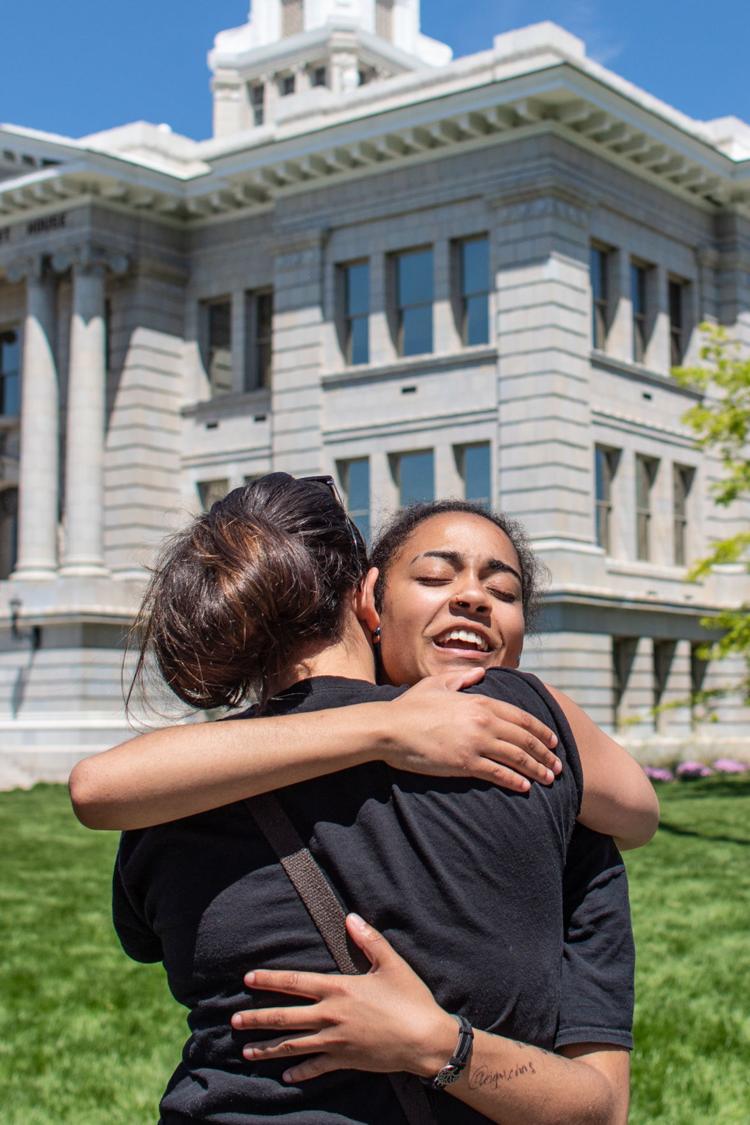 Get local news delivered to your inbox!
Subscribe to our Daily Headlines newsletter.