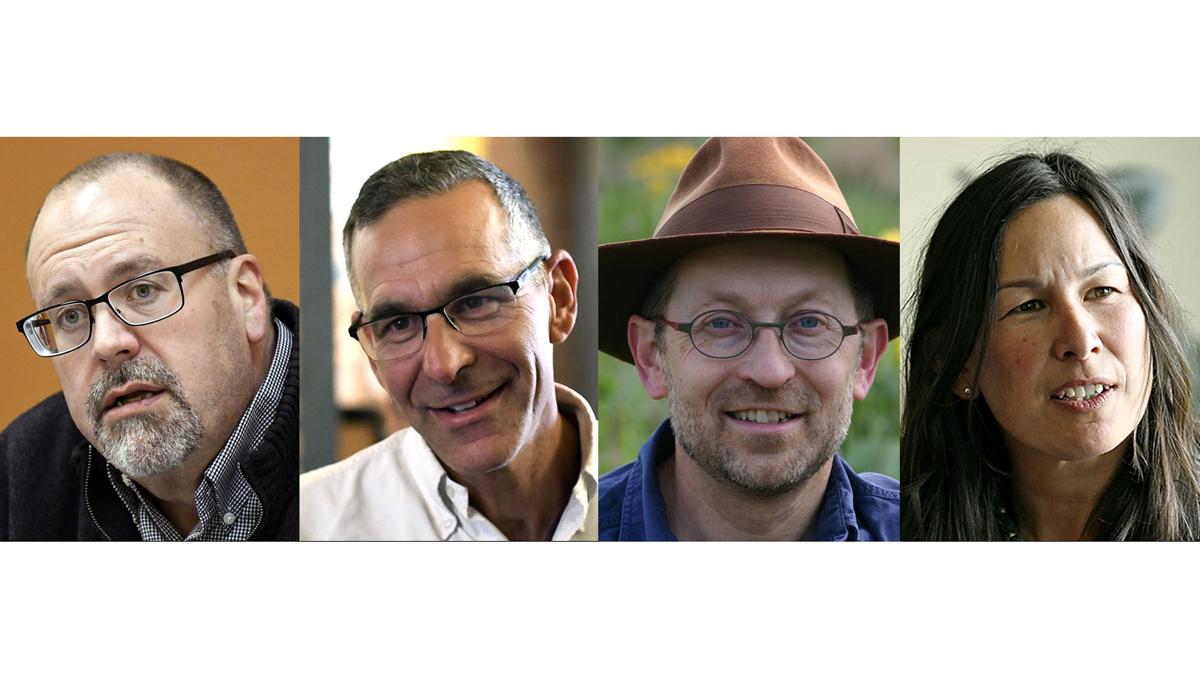 The Missoula County commissioners on Thursday directed a top executive to find a way to keep a 20-unit apartment building in Missoula affordable for people living with disabilities and mental illness.
County chief administrative officer Chris Lounsbury will work with the city of Missoula and put together a funding package to preserve The Bridge Apartments.
The Western Montana Mental Health Center owns the building at 1205 W. Broadway, which was built with taxpayer dollars in the 1990s. The building was recently listed for sale because the mental health center doesn't want to be in the property management business any longer, according to CEO Levi Anderson.
The building was built with federal and state grants and had eligibility requirements that kept them affordable for people living solely on disability income. However, Lounsbury said those income restrictions have now expired and the building is in danger of being converted into market-rate housing units in a city where rents have drastically increased in recent years.
The mental health center is also selling another four-unit building on Third Street. The commissioners didn't discuss that building, and the county communications manager said the commission is only discussing The Bridge Apartments at this time.
"They were built with some public money but the period of affordability has expired," Lounsbury told the commissioners at a meeting on Thursday.
The commissioners directed Lounsbury to try to work with the city to put together a funding package to purchase the 12,700-square-foot building, which is listed for $2.19 million.
Commissioner Dave Strohmaier also directed Lounsbury to try to convince Western Montana Mental Health Center to retain the building and keep managing it.
"I'd like you to ask Western Montana Mental Health Center to consider not divesting themselves of this property at this time," Strohmaier said. "Clearly given that we're emerging from the pandemic and with all of the other housing and homeless issues we are wrestling with, it's not a great time for a radical move like this."
Strohmaier said a government purchase of the building should only be a backup plan. Commissioner Josh Slotnick agreed.
"Why use the last tool first," he said. "The last tool is we buy it. Maybe there's something we could do to support Western Montana Mental Health Center to keep them managing it. This isn't just an old apartment building. It needs to be managed in a very appropriate way. I wonder if we could find a solution rather than just the last resort of buying it."
Lounsbury said the income restrictions were federal requirements, so the county has no jurisdiction in deciding whether to extend that limitation.
Last week, Missoula Mayor John Engen released a statement saying he's working with the county to ensure the building remains in nonprofit hands so that tenants aren't displaced.
Jennifer Courage is a nurse in Missoula whose brother has resided at The Bridge Apartments since 2015.
She said she was initially very concerned about what would happen to her brother when the building is listed for sale, but now she has more hope.
"It's exciting," she said. "I'm glad to see Missoula County members taking the initiative to intervene in this situation. It's encouraging."
Courage noted that the uncertainty of what's going to happen is taking a toll on both of them.
"It's certainly been difficult, mostly for my brother," she said. "It's extremely disconcerting given that there's definitely a housing crisis going on. There's incredible inflation happening in our community in the last year in the housing market. Prices continue to increase, and the median sales price is now over $420,000."
She said her brother lives solely off disability income and has been priced out of Missoula's housing market.
"Imaging how daunting that would seem to someone on low income," she said. "There's no opportunity to get into this housing market. Someone like my brother has no opportunity to buy into the market and Section 8 low-income housing vouchers don't cover enough of the cost for a house in Missoula."