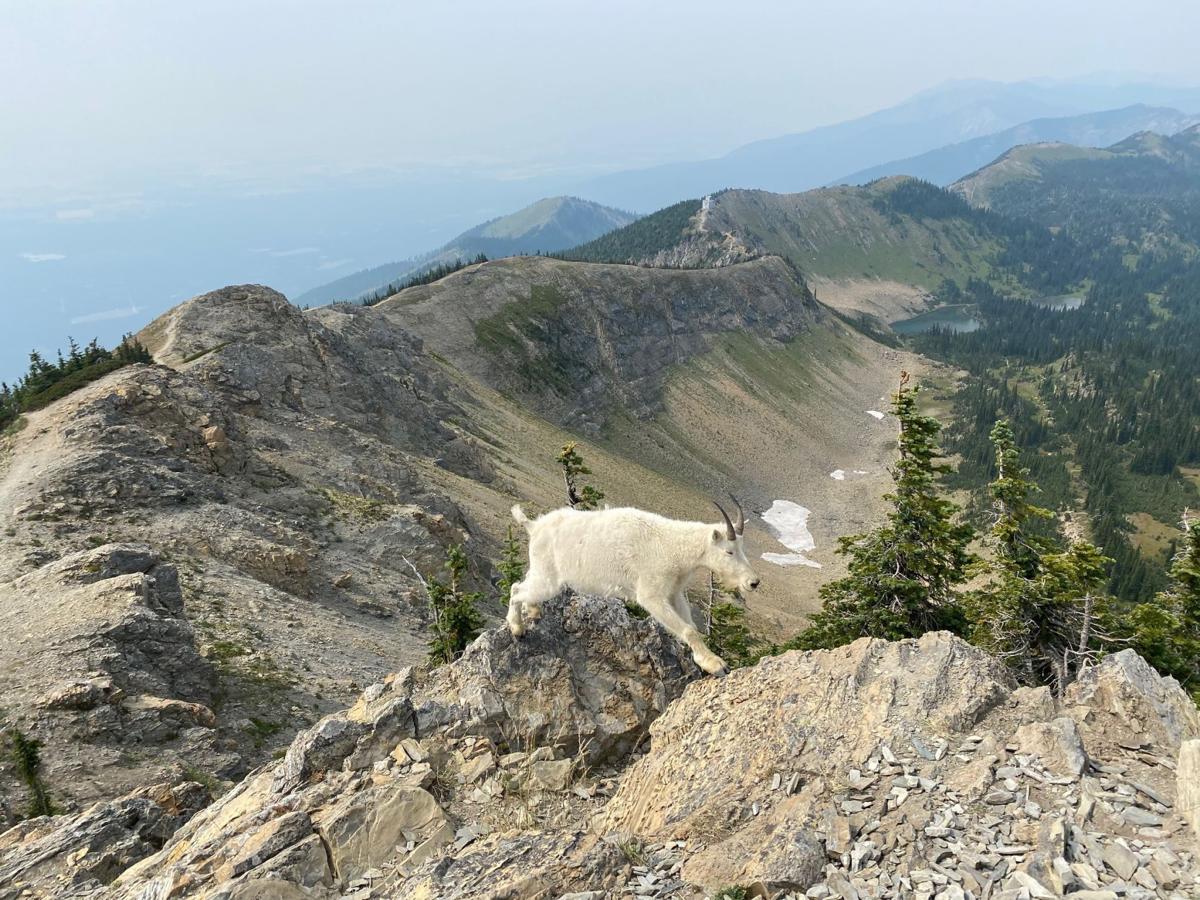 A lawsuit pitting habitat needs for grizzly bears and bull trout against road access for loggers and motorized tourists has resolved in favor of the animals in the Flathead National Forest.
However, U.S. District Judge Don Molloy ruled on Thursday that most of a new forest management plan governing the 2.4-million-acre national forest west and south of Glacier National Park may stand while the U.S. Forest Service and Fish and Wildlife Service fix some violations of the Endangered Species Act.
"It's a pretty thorough and nuanced opinion," said Lawson Fite, an American Forest Resource Council attorney representing the Montana Logging Association. "The judge said we can have a robust timber program on the Flathead that supports rural communities, keeps a healthy forest, and provides for grizzly bears continuing their impressive recovery. We're gratified that grizzlies are recovering, and I think we should be celebrating that, rather than just keeping restrictions for their own sake."
The challenge came from WildEarth Guardians, Swan View Coalition and several other environmental groups that accused the Flathead Forest of violating National Environmental Policy Act and Travel Management Rule provisions in drafting its new forest plan without adequate research or public review.
Molloy rejected those arguments, writing "this does not appear to be a case in which the agencies cut corners. Rather, with limited exception, the record reflects that federal defendants met their statutory obligations in planning for and implementing the revised plan."
Instead, Molloy found the agencies failed to follow the Endangered Species Act by getting rid of previous policies that helped grizzlies and bull trout. He quoted the late Supreme Court Justice Ruth Bader Ginsburg in noting that getting rid of those policies "is like throwing away your umbrella in a rainstorm because you are not getting wet."
Earthjustice attorney Tim Preso, who represented the Swan View Coalition, said the ruling confirmed studies showing the federal agencies were not actually enforcing the policies, such as complete removal of unneeded roads in wildlife habitat.
"The government was changing the rules that led to progress on grizzly bear and bull trout conservation," Preso said. "They have to go back and rethink that."
The Flathead National Forest includes a large part of the Northern Continental Divide Ecosystem, which has the largest single population of grizzly bears in the Lower 48 states. An estimated 1,000 grizzlies live in the mountains of Glacier National Park, the Bob Marshall Wilderness Complex, Flathead and Blackfeet Indian reservations and other wildlands extending south to Missoula.
The environmental groups argued that Flathead Forest officials improperly abandoned old rules limiting forest road construction and requiring removal of unnecessary roads in places critical to grizzlies and bull trout. Road access frequently leads to bears getting killed in vehicle accidents or hunting incidents, and erosion from road surfaces can ruin streambeds bull trout need to spawn.
The groups also raised a number of other objections to the new forest plan, including the way it reviewed snowmobile and off-road vehicle routes, how it calculated harm to bears and fish for management purposes and how the overall plan was approved.
However, Molloy left the Flathead Forest's forest plan in place, noting that both sides agreed the new plan was, on the whole, better for people and animals than the 1986 plan it replaces.
That means six forest projects currently in the works should stay active. They include the Taylor-Hellroaring, Hellroaring Basin Improvements, Crystal Cedar and March Madness blowdown salvage projects.
"If the revised plan were vacated, the economic impact on defendant-intervenors and on the local communities that depend on approved projects for employment could be severe," Molloy wrote.
That included 575 wood industry jobs with an annual payroll of more than $40 million, along with at least eight other forest projects developing under the new forest plan. Instead, Molloy relied on the Forest Service's testimony that "any project under the revised plan would have to be examined individually; if the project impacted roads, grizzly bears or bull trout, the project would require a site-specific consultation and a biological assessment with the Fish and Wildlife Service."
Molloy rejected the environmental groups' argument that the Flathead Plan unlawfully expanded snowmobile access in critical wildlife habitat. Instead, he ruled those snowmobile travel plans were already in place before the new forest plan got finalized, so it didn't produce any changes. He also dismissed challenges to the Forest Service's interpretation of travel-management rules for off-road vehicle use.
But he agreed the Fish and Wildlife Service failed to properly analyze how new forest management might hurt bears and trout, and that the Forest Service improperly relied on the FWS' flawed analysis. For example, the groups showed that more than two-thirds of officially closed roads in the Swan Lake Ranger District showed signs of trespassing motor vehicles.