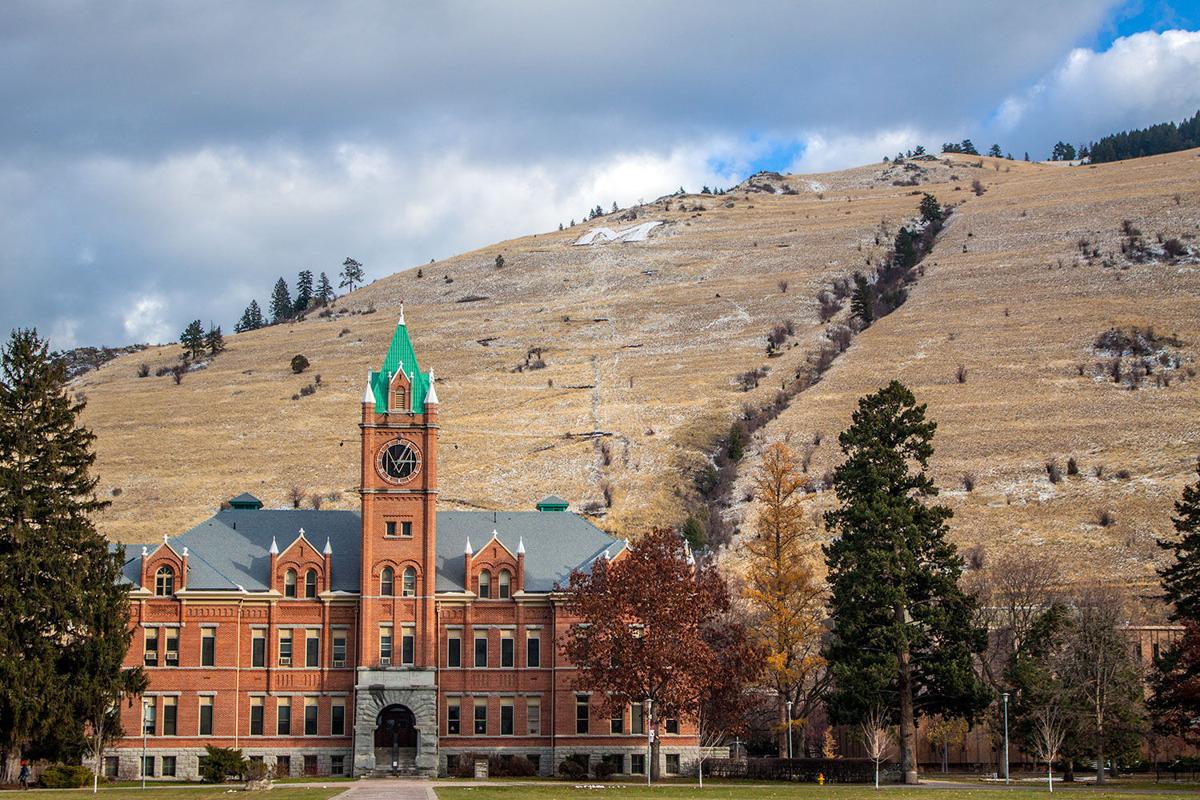 The Montana University System implemented a hiring freeze across all its campuses until further notice as colleges across the country anxiously await the effects coronavirus will have on enrollment this fall.
Tyler Trevor, the deputy commissioner for budget and planning at the Office of the Commissioner of Higher Education, said while state funding is set for the next school year, that only makes up about a fifth of the total university system budget. The largest part of the budget comes from student tuition and other factors affected by the number of students on campus.
"Enrollment impacts not only tuition that funds faculty and staff, but also for the auxiliaries that are built around how many students are on campus, how full the dorms are, how many are buying meal plans, and if they're meeting those budget targets they have for their current staffing levels," Trevor said.
"So, a hiring freeze is the prudent move when you don't know what the future holds. It could be we have the same enrollment, or maybe we have a recession and students flock to the two-year schools. Maybe we have fewer nonresident students, or maybe more kids come to Montana. We just don't know."
The coronavirus has left colleges across the country fretting what the impact might mean for their schools, with a slew of surveys by various industry groups trying to gauge high-school seniors' plans for the next year. Most surveys have found somewhere around 20% of students are reconsidering whether to attend college in the fall, specifically due to coronavirus, and fewer are feeling confident about being able to pay for college. Some students said they planned on going to school close to home due to the virus.
OCHE spokesperson Karen Ogden said while the MUS directed the hiring freeze without any demands from higher levels of state government, Gov. Steve Bullock has since encouraged state agencies to "hit pause" on hiring searches for at least a month.
In an email to campus leaders on March 18, Deputy Commissioner of Human Resources Kevin McRae said the hiring moratorium was effective across the entire system until further notice, without exception to funding sources, such as external grants, though that has since been rolled back according to University of Montana officials, and exceptions can be made through McRae's office on a case-by-case basis.
Ogden said factors OCHE would weigh when considering exceptions were the funding source of the position, its necessity based on student demand, and whether it was critical to the university mission.
The University of Montana is in the midst of four searches for deans, including the College of Humanities and Sciences, the College of Business, the College of Arts and Media, and the College of Forestry and Conservation. Deans oversee the professors and operations of each of UM's colleges.
Finalists for the College of Business dean position were scheduled to visit UM for interviews and meet-and-greets throughout the end of March, but were indefinitely postponed due to coronavirus effects on campus, before the hiring freeze announcement. The College of Humanities and Sciences dean finalists visited campus in February, but a selection has not been announced.
UM Provost Jon Harbor said the Humanities and Sciences dean selection had been slowed due the effort to move classes to remote teaching, but he said he hoped to make a selection before the end of the spring semester. All other dean searches would be worked up to the stage of selecting finalists, but then put on hold during the hiring freeze.
UM spokesperson Paula Short said UM was focused on providing for current employees during the pandemic, as measures to keep students and staff safe caused disruptions in day-to-day activities.
"As a result of novel coronavirus, we have hundreds of employees who are navigating changes in how they work, not unlike the situations many Missoulians are currently facing," she said. "We are working hard to support them by providing guidance, flexibility and the tools they need, especially as they respond to other changes at home or with members of their household."