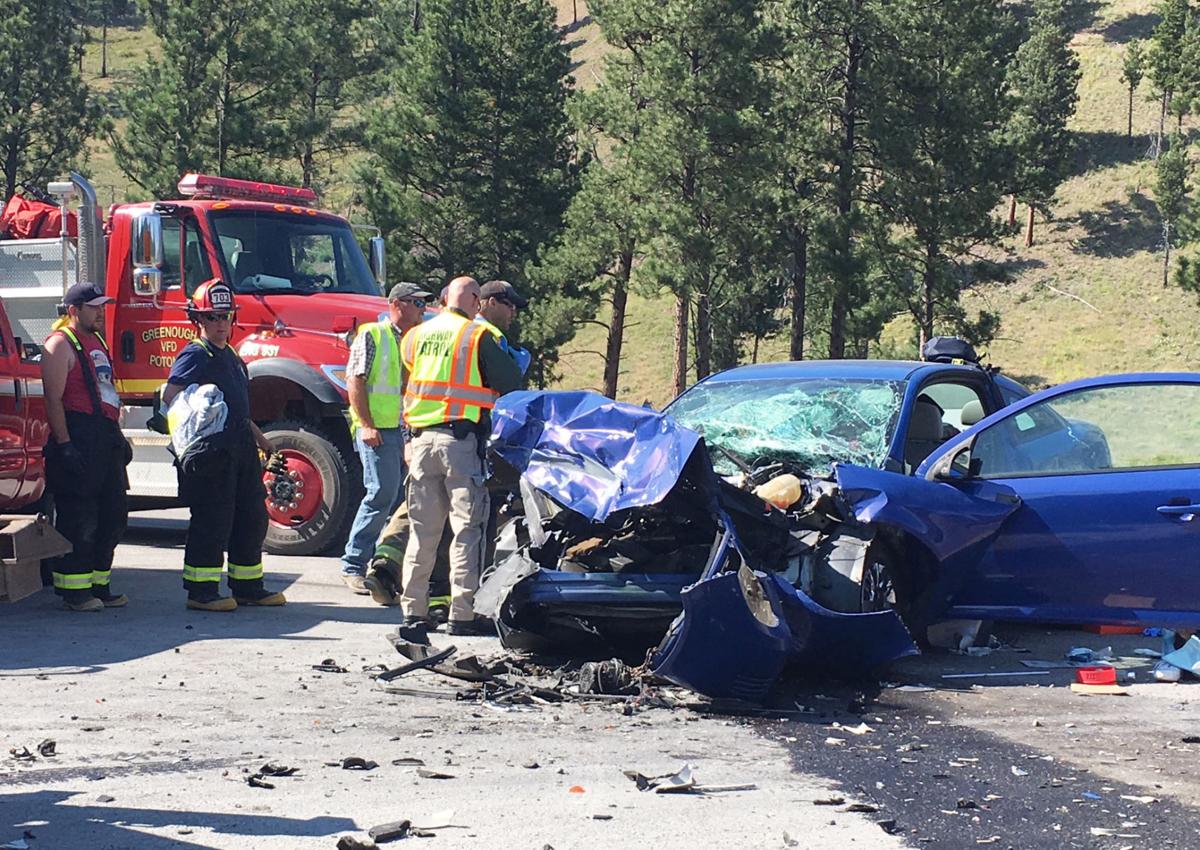 A 49-year-old Ulm woman was airlifted to St. Patrick Hospital Saturday afternoon after a two-vehicle accident on Highway 200 near the Russell Gates fishing access site.
According to Montana Highway Patrol Trooper Wes Whitlatch, the woman was eastbound in a Chevy Cobalt when a westbound Chevy Silverado unexpectedly made a left-hand turn in front of her. The Cobalt ran into the front of the Silverado, seriously damaging both vehicles.
"The driver of the Silverado likely misjudged the necessary steps he needed to take to make a safe turn," Whitlatch said on Sunday. "He found himself in a tactical situation where he couldn't accelerate and get out of the way."
The driver of the Silverado, a 15-year-old from Frenchtown, was issued a misdemeanor citation for being in violation of his learner's permit. He was not injured.
The woman had to be extracted from her vehicle. She suffered serious but non-life threatening injuries. The drivers were the only people in the two vehicles.
The airbags deployed in each vehicle, and the injured woman was wearing her seatbelt. Whitlatch said it appears the driver of the Silverado was not wearing his seatbelt. Drugs and alcohol are not considered to be factors in the accident.
Whitlatch noted that the speed limit on that stretch of Highway 200 is 70 mph, and that there were 56 feet of straight-line tire breaking marks, which indicates to him that there was only a split second before the crash that the Cobalt's brakes were deployed.
He urged people to try to anticipate unexpected moves by other motorists during the busy summer travel season.
"Take your time getting to where you are going and wear your seatbelt, and you'll be a lot more likely to arrive safely," Whitlatch said.
Get local news delivered to your inbox!
Subscribe to our Daily Headlines newsletter.