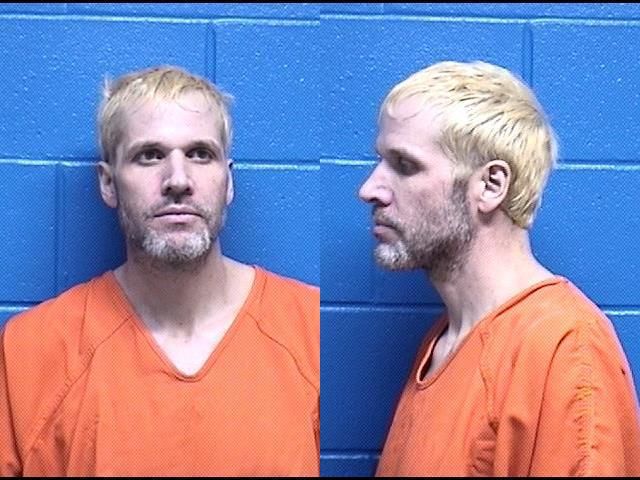 A 42-year-old inmate at the county jail was charged with a felony last week after a colonoscopy yielded heroin he had worried might not pass through his digestive tract, according to charging documents filed in Missoula County District Court.
Jamie Max Thrush notified a detention officer on Jan. 8 that he had swallowed heroin cut with fentanyl before entering the jail, and was worried because he hadn't seen it since, charging documents state. 
"The Defendant (Thrush) stated he had previously overdosed on heroin while at the jail and NARCAN was administered to him, but he was concerned that NARCAN would be ineffective for the fentanyl the drugs inside him contained," prosecutors wrote in his charging documents. "The Defendant stated he routinely swallowed his drugs and then removed them from his poop."
You have free articles remaining.
NARCAN is a nasal spray administered to reverse overdoses. 
Jail staff transported Thrush to Community Medical Center, where he was given medications to help him pass the drugs, according to court documents. On Jan. 12, a body scan confirmed to investigators that six capsules were inside Thrush's body. The next day, a colonoscopy resulted in two green capsules being shed, according to court records. The capsules were transported to the Montana State Crime Lab for testing. It was not immediately clear in court documents what happened to the other four. 
Thrush told jail staff he had swallowed four grams of heroin, which is roughly equal to 40 individual doses. On Jan. 30, Missoula County prosecutors charged Thurst with criminal possession of dangerous drugs with intent to distribute, a felony that carries a possible 20-year prison sentence. 
Thrush was jailed on Jan. 3 for allegedly violating the terms of his suspended sentence in four criminal cases from 2018. As part of a plea agreement that encapsulated all four cases, Thrush pleaded guilty to two counts of burglary, theft, partner family member assault and criminal possession of dangerous drugs. Prosecutors had recommended Thursh be sentenced to 20 years with the Department of Corrections, with 15 suspended. 
Less than a month after the plea agreement was filed in Missoula County District Court, officials filed a request for an arrest warrant for Thrush not reporting to his probation officer. Judge John Larson issued a warrant for $100,000 and Thrush was arrested in Spokane in December.