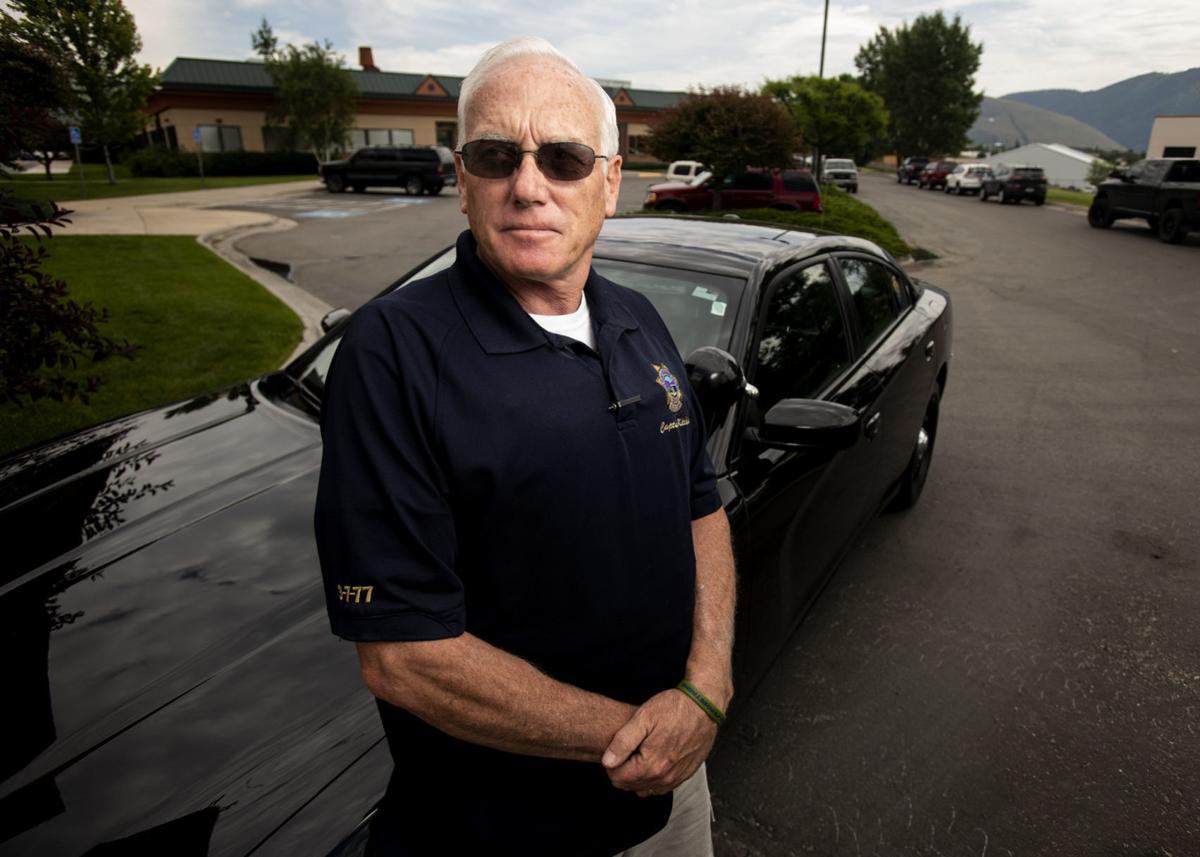 Montana Highway Patrol Missoula District Capt. Jim Kitchin retires Thursday, marking 20 years with the state police agency while based in his own hometown. 
A few boxes in the corner of his office on Wednesday signaled the home stretch toward retirement. Kitchin said his time with MHP has included many achievements in which to rejoice and certainly some despair that will linger through time. Kitchin has served as the patrol captain of the MHP Missoula District since 2012, and said this year marks an important goal.
"I thought, 'Well, you did 20 years in the military, you've done 20 on the patrol, that's 40 years of civil service.' That's pretty cool," Kitchin said Wednesday. 
Kitchin enlisted in the U.S. Army at age 17, worked as a track vehicle mechanic and within a few years became an electronic warfare signals intelligence analyst, intercepting radio communications, a job that led him to the East Germany border, Japan, Korea and Alaska. 
"I got to live in a tent when it was 70 below," Kitchin, now 60, said. "It's something that shows you that you can pretty much do anything you put your mind to and pretty much survive."
He said it was a family decision to come back to Montana, and the institutional level of discipline drew him to the Highway Patrol. Kitchin graduated from the Montana Law Enforcement Academy in 2000 and was soon stationed in Clinton, in his hometown district. Seven years later, Kitchin would make a home out of Helena, where he was selected to be the executive protection sergeant to serve as security for then-Gov. Brian Schweitzer. 
"That was a great part of my career," Kitchin said. "I got along really good with him, and I think he's a great guy. Still do."
Schweitzer was something of a political firebrand as governor, wielding "veto" brands and speaking publicly with little filter, but Kitchin holds close any memories between them. Close to his vest, that is, and not for the newspaper.
"Confidentiality is paramount," he said, 10 years after leaving Schweitzer's protection unit to return to the Missoula District. "We didn't talk business, unless it was my business, which was moving him somewhere. … Your job is to protect. Plan and protect."
His next steps with MHP took him all over the state with the agency's Strategic Traffic Enforcement Team into high-crash corridors, high-traffic areas and other units where the brass needed a saturation of troopers to effectively trim down on DUIs or boost seat belt enforcement. 
"It makes you such a well-rounded leader," MHP Col. Tom Butler said in a phone interview Wednesday about Kitchin's different career roles. "Montana is very diverse; Missoula looks at the world way differently than, say, Billings or Glendive. There's different policing that needs to happen in those areas. Jim going around the state, he had a great perspective of what it took to make things happen. That brings credibility to you when you're working with your troops. They know you know what you're talking about."
Career highs, of course, can be considered peaks due to corresponding lows. It was early in the morning of March 15, 2019, when Kitchin awoke to a call: Trooper Wade Palmer had been shot and was in critical condition. Three others were shot in back-to-back shootings that night, and one of them had died on scene.
"When you get woken up in the middle of the night and somebody tells you that, you're like, 'This is a dream. A bad dream.' Then reality kicks in, then you're on your home phone, cell phone, duty cell phone … and you're trying to coordinate all this stuff and you got all these people bringing stuff in. You had guys, sergeants from other areas coming in."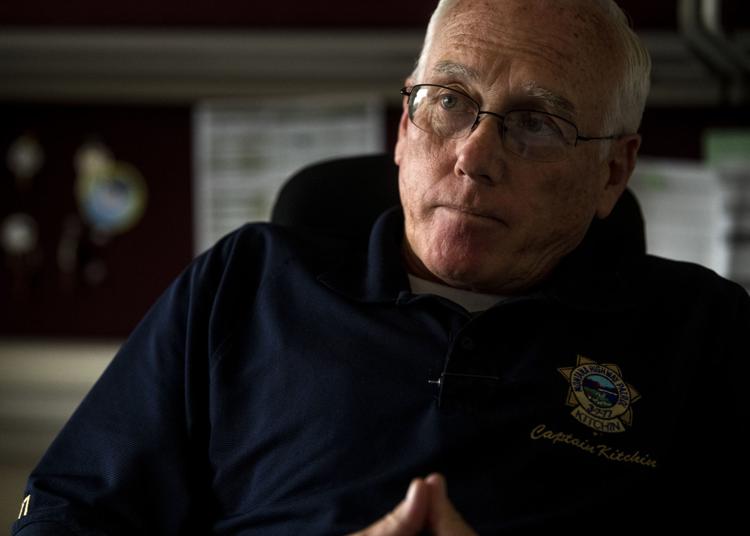 The flood of information and coordination to engineer a working operation that night is the blur that sticks out in Kitchin's mind. It's all attached, however, to the support that other agencies brought to the ground that night to apprehend the shooter, and the support that was waiting for Kitchin and Sgt. Sean Finley in Utah, where Palmer was flown to receive critical care. Fifteen hours after the shooting, their plane touched down in Salt Lake City and, through the Fraternal Order of Police, law enforcement there had already set up the arrangements for their travel and hotel. 
The case against the alleged gunman is still ongoing, and Palmer's name is still front of mind when people speak of violence against law enforcement in Montana. Kitchin acknowledges that the shooting resonated with many people, but said the despair from the shooting is still fresh for the district; 27 of the 31 troopers assigned to the Missoula district then are still based here today. He said families of Mason Moore, the Broadwater County sheriff's deputy shot and killed in 2017, and Dave DeLaittre, a trooper who was shot in killed near Three Forks in 2010, still feel that anguish.
"We were all part of it," Kitchin said. 
Montana Attorney General Tim Fox on Wednesday issued a statement to the Missoulian on Kitchin's upcoming retirement:
"In the days and weeks after Trooper Wade Palmer was shot, Jim was at his side and went days without sleep. He stood watch outside of the hospital room in Salt Lake City and made sure Wade's wife and children were taken care of. It has been a blessing to know Jim and a privilege to work with him."
Kitchin is upbeat about the resources available to law enforcement officers today to combat the intangible perils, like depression. Peer support groups for troopers and their families help. Seminars and books can make lasting impressions on officers' well-being and health, he said. But it's time to step away, he said. Two months after the Palmer shooting, Kitchin suffered a stroke and survived to return to work. Today, he looks around his district and sees the discipline is still at a high level and troopers are supporting the community in different levels beyond enforcement.
"We operate above standard," he said. "You see it every day. Troopers are on the road, they're working. Doing crash prevention units, they volunteer with Buckle Up Montana, DUI task force, drug treatment court, Safe Kids, we're part of all of those organizations. … If you're looking for a community support at a different level, it's all right here."
MHP Kalispell Division Capt. Chad Dever is set to be the next captain of the Missoula District, Butler confirmed Wednesday. 
Sign up for our Crime & Courts newsletter
Get the latest in local public safety news with this weekly email.