Law enforcement has closed a 46-year-old cold case in the death of an abducted Missoula child, the Missoula Police Department said Monday in a joint press conference with local and state officials.
Authorities said linking DNA evidence produced "conclusive results" that Richard William Davis had killed Siobhan McGuinness, a 5-year-old girl found dead two days after she was reported missing. Authorities believe Davis, who died in Cabot, Arkansas, in 2012, was only passing through Missoula at the time of McGuinness' disappearance. The effort to link Davis' DNA to evidence found at the crime scene nearly 50 years ago was no short task, involving the Missoula police, Missoula County Sheriff's Office, the Missoula County Attorney's Office, the Montana Department of Justice and the FBI.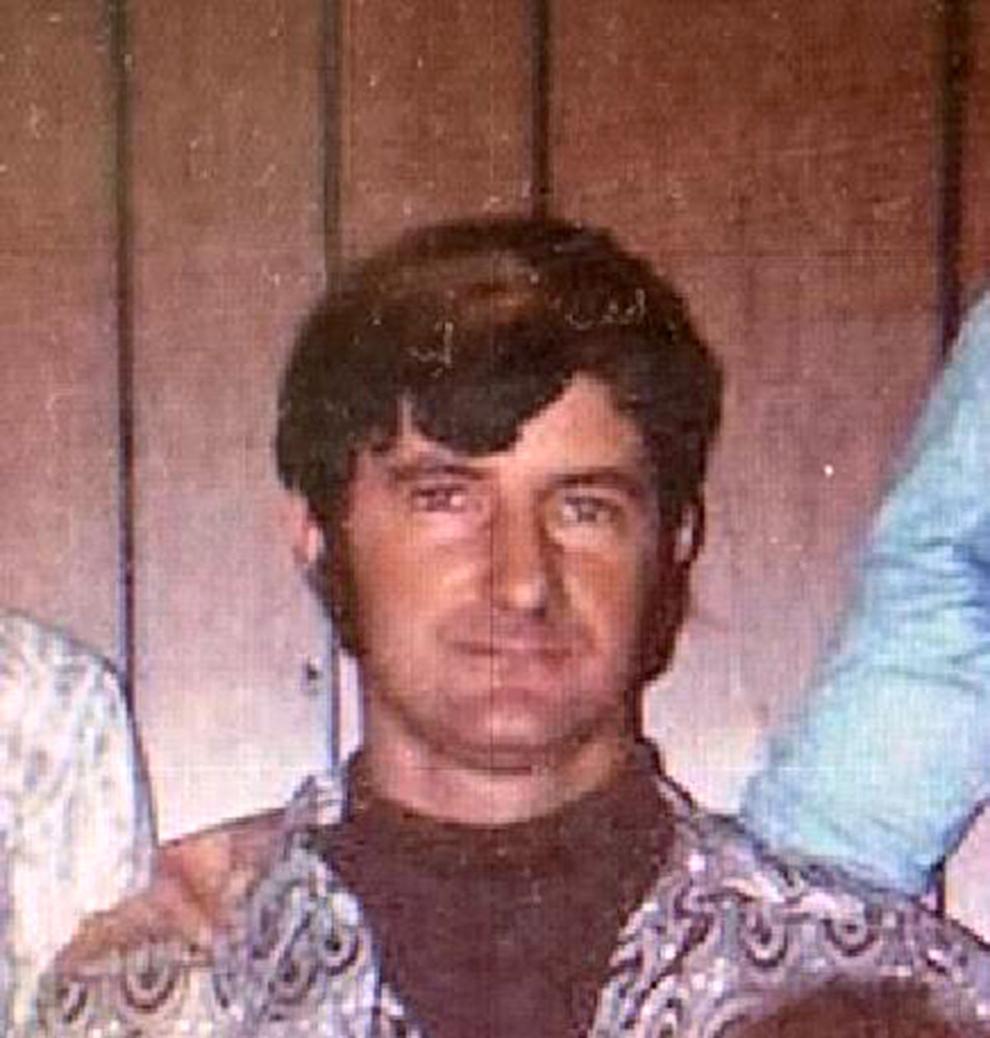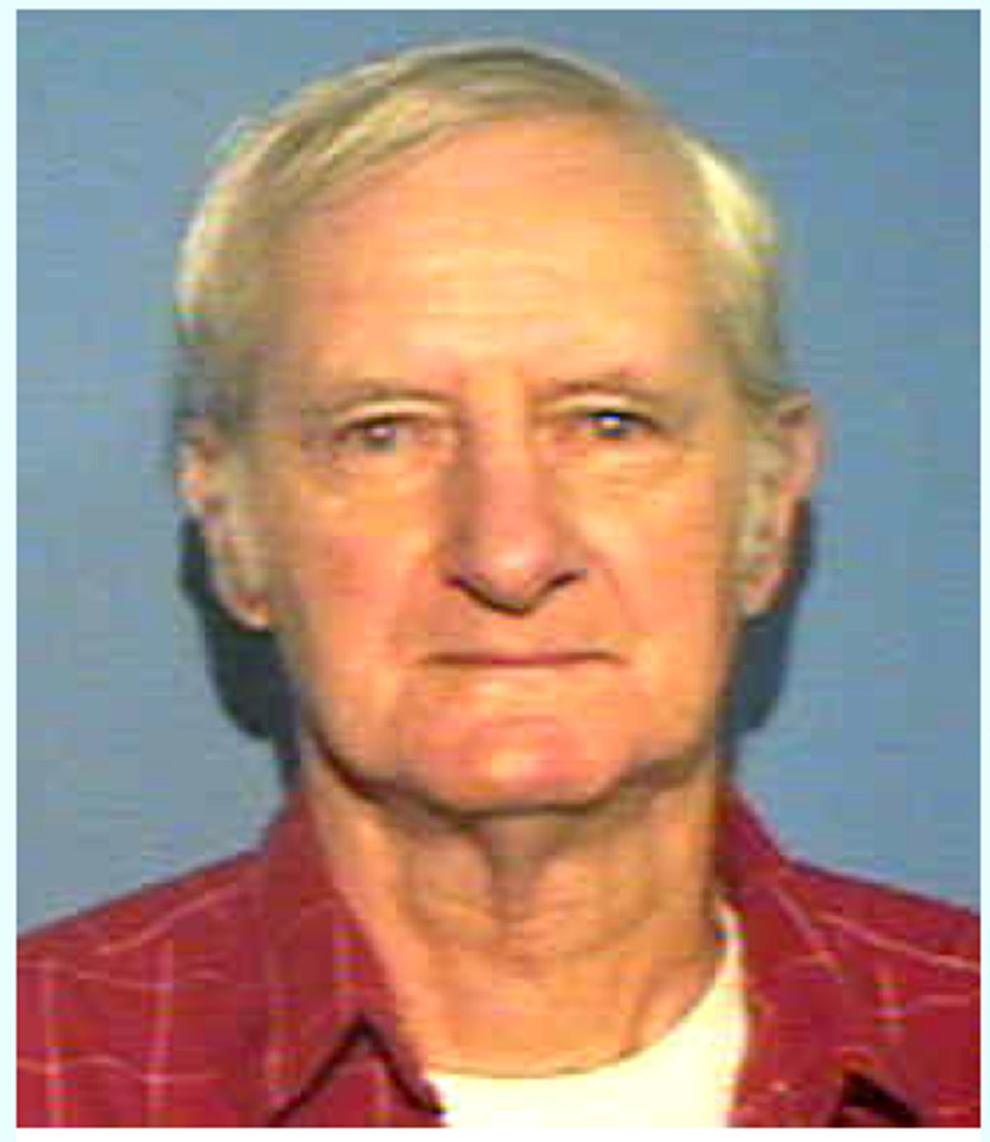 Stephen McGuinness, the girl's father, appeared Monday in a virtual press conference to share his family's relief. 
"Forty-six years is a long time to be in a state of unending grief and immense sorrow," he said, sitting with his daughter, Oona McGuinness-Fischer, who was born after McGuinness' killing. "I'm sure she has been alive in our memory for all those years and remains so today."
"As a family you always hope that the things you hold close to your heart will also be shared by law enforcement officials and professionals in a case like this," Oona said in her own thanks to law enforcement. "My dad never thought he would see this in his lifetime. It's a huge deal for us."
Shortly after the girl was reported missing on the evening of Feb. 5, a Tuesday, police had gathered that McGuinness was likely abducted near the now-former Whittier School on Missoula's Northside as she was walking home. An investigation launched into the night and through that Wednesday, although mass canvassing proved fruitless and a trace of blood found near the railroad tracks was determined to be that of an animal. A heavy blanket of snowfall the day after McGuinness' disappearance further hampered the search effort.
A Feb. 7, 1974, Missoulian article began: "No concrete clues in the disappearance of 5-year-old Siobhan McGuinness were uncovered Wednesday despite an intensive search by Missoula lawmen with the aid of a bloodhound and about 130 volunteers."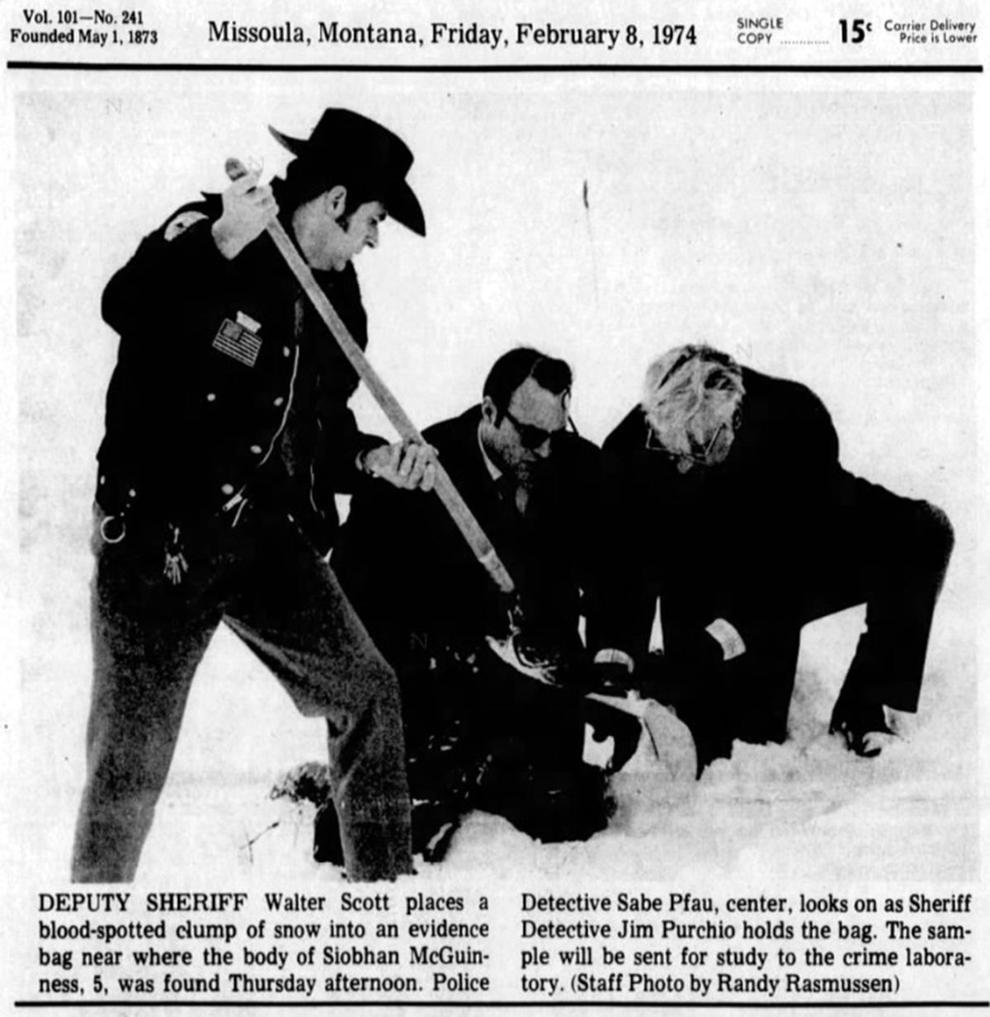 McGuinness was found later that day in a culvert near the Turah exit on Interstate 90. She had been killed and left there until dogs had pulled the frozen body from the culvert, according to reports at the time.
Law enforcement set out a new search, this time for a green Cadillac with New York state license plates, the Missoulian reported then. The Missoula police and sheriff's offices then proceeded with a joint investigation. An autopsy revealed McGuinness had been sexually assaulted and stabbed twice in the chest.
Over time, authorities crossed suspects off the list. One 15-year-old boy was exonerated after questioning under heavy sodium amytol medication — a purported "truth serum" administered with cooperation from him and his family — to confirm the results of a lie detector test. Months turned to years. Over the next 46 years, Missoula police continued to assign several investigators to follow up on new leads. That continuous effort, as well as the preservation of key evidence at the onset of the investigation, led to a crack in the case last year, Police Chief Jaeson White said Monday. 
"Undoubtedly, the last 46 years have been a difficult journey," White said. "We never gave up on Siobhan or finding justice for her. While we were unable to bring the suspect to justice for his crimes, we hope identifying the suspect will bring a small amount of closure to you and help you heal."
In 2019, city police reached out to the newly-formed cold case squad at the Missoula County Sheriff's Office.
"This began a fierce commitment by both agencies to find her killer," Missoula County Undersheriff Rich Maricelli said Monday. "That has never wavered."
Reaching the cold case set off connections with other agencies. At the state level, the Montana Department of Justice put the evidence collected 45 years earlier through its sexual assault kit testing process. At the federal level, the Missoula police and sheriff's offices teamed up with FBI Division Counsel Steve Kramer and FBI Special Agent Steve Busch, to leverage additional new technology into the cold case. The DNA extracted in that process helped build family trees, build familial samples directing investigators toward Davis, Montana Attorney General Tim Fox said during the press conference. Those samples were tested against Davis' descendants.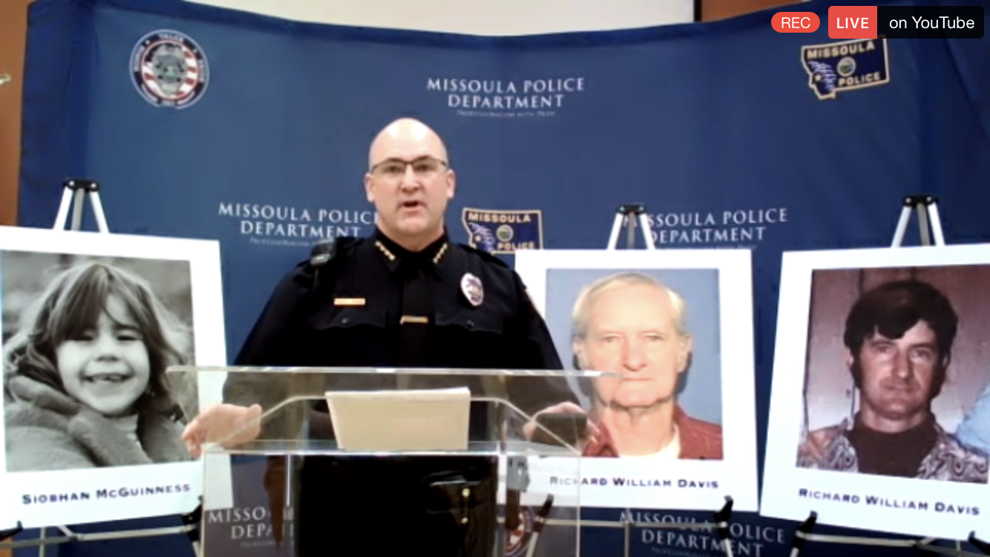 "The family of the suspect are very, very kind people," Uda McGuinness said. "They did not have to cooperate or care about these things, but they were willing to do this for us."
Davis' obituary from 2012 said he was a "born again Christian," who worked many years as a truck driver. His family, Uda said, is also experiencing their own tragedy in discovering his ties to McGuinness' killing.
Davis, beyond the DNA match, was also driving a green Cadillac at the time of McGuinness' murder, White said.
"I wish I could embrace you, hug you and cry with you, but we'll let this pandemic subside and hopefully do that very soon," Fox told McGuinness' family on the video link. "Hopefully, this gets you some measure of closure."
Kimberly Dudik, a former state House Representative, spoke Monday on behalf of McGuinness' mother, who also thanked those involved in closing the case. Through Dudik, McGuinness' mother said Siobhan McGuinness' ashes were spread in two places special to the family: near the "M" on Mount Sentinel and at the Clark Fork River near Brennan's Wave.
Missoula's Zootown Arts Community Center on Monday launched its "Honoring Siobhan" campaign, which seeks to raise $500,000 to build a living remembrance in the form of a rooftop garden and courtyard, "an outdoor arts learning and healing space for Missoulians of all ages."